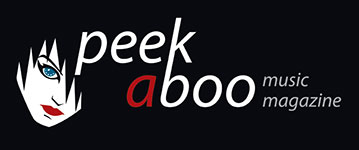 like this vinyl review
---
DISAPPEARS
Low
Music
•
Vinyl
Post Rock
•
Shoegaze
[90/100]

Sonic Cathedral
23/10/2015, Didier BECU
---
If there ever would be a law that states that a journalist (which we are not, we are music lovers!) must be impartial, then we're happy to break it, as this performance of Bowie's Low by Dissapears seems a lot like the childhood dream of yours truly.

In the meantime we made it a daily activity to ask musicians which records have influenced their lives. If I had to answer that question, then I'd say without hesitation: Low by David Bowie. As a disturbed (yes) teenage boy, I thoughts for months (or was it years?) that I was David Bowie. I lost count on how many times I've played Low in my life, and although I have skipped the part of standing in front of the mirror, this album still is the best one ever.

Disappears from Chicago must have thought the same, because during a performance in their hometown, the band played the entire album. The registration of this concert is now available as a download through all official channels, and on orange (of course!) vinyl on Sonic Cathedral. It is mastered by Sonic Boom of Spacemen 3 fame.

Of course, certain Bowie fanatics will claim that this is pure sacrilege, but you hear that this performance is about passion and love. And that's how you listen to this album. The band would be insulted when we claimed that one of their versions is better than the original. And no, of course that is never the case, but every song gets a different angle, for instance, the otherwise subdued Weeping Wall, now sounds like a performance by Mogwai. It is an extremely bold move to replay this classic, but with a superb result!
Didier BECU
23/10/2015
---
Mocht er een wet bestaan die zegt dat een journalist (wat we niet zijn, we zijn muziekliefhebbers mijnheer!) onpartijdig moet zijn, dan lappen we die met alle plezier aan onze laars, want de uitvoering van Low door Dissapears lijkt verduiveld veel op de jongensdroom van ondergetekende.

We hebben er ondertussen een dagelijkse activiteit van gemaakt om aan muzikanten te vragen welke platen hun leven hebben beïnvloed. Als die vraag ooit aan mij wordt gesteld, dan is het antwoord zonder één seconde te aarzelen: Low van David Bowie. Als gestoorde (jawel) tienerjongen had ik maanden (of was het jaren?) lang het idee dat ik David Bowie was. Ik ben ondertussen de tel kwijt geraakt hoeveel keer ik in mijn leven Low heb gedraaid, en alhoewel ik het ondertussen heb kunnen laten om voor de spiegel te staan lippen, blijft deze plaat nog steeds de allerbeste plaat ooit.
Disappears uit Chicago moet dat ook hebben gedacht, want tijdens een voorstelling in hun thuisstad speelde deze band het volledige album na. De registratie daarvan is nu als download via alle officiële kanalen beschikbaar en is tevens op oranje (natuurlijk!) vinyl op Sonic Cathedral verschenen en door Sonic Boom van Spacemen 3 gemasterd.
Natuurlijk zullen sommige Bowiefanaten beweren dat dit pure heiligschennis is, maar je hoort duidelijk dat het hier om passie en liefde gaat. En zo moet je ook dit album beluisteren. De groep zou het als een belediging beschouwen mochten we schrijven dat een van hun versies beter is dan het origineel. En neen, dat is natuurlijk nooit het geval; wel hoor je ieder nummer vanuit een andere invalshoek, zo klinkt bijv. het anders zo ingetogen Weeping Wall in deze uitvoering alsof het door Mogwai is uitgevoerd. Een uiterst gedurfde zet om deze klassieker na te spelen, maar met een subliem resultaat!
Didier BECU
23/10/2015
---