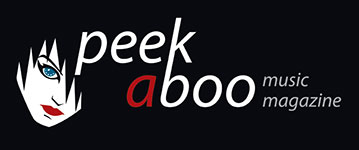 like this cd review
---
ALIEN VAMPIRES
Drag You To Hell
Music
•
CD
Industrial Metal
[78/100]

Alfa-Matrix
23/10/2015, Ruben SAEY
---
This diabolical duo has spend a lot of time in the studio and worked very hard on this double album, which does exactly what the title suggests: it drags you to hell with metal industrial and very deep dark beats.

The Divinity Of Solitude is a somewhat strange metal-oriented opener. It is not immediately clear which direction this track will take, but I do not think there is a final destination. An opening track of an album should make you curious for the rest, and that is also what it does.

She Owns The Nite is something completely different: a dark electro dance track that includes the well-known demonic vocals, interspersed with more clean synth-pop vocals.

You Wish Me Dead, Get In Line is another great dance track with all the ingredients of a delicious Alien Vampires cocktail. It is obvious that this part of the album is intended for the fans of dark parties. The pounding drums of All Fakes Must Die bring you in the right mood for such a party. The mix of dark beats, industrial elements and ditto vocals, invites you to the dance floor.
The title track Drag You To Hell has no beats, it is just a slower industrial metal track in which the guitars lead the rhythm.

This album is so varied, that it is an impossible task to stick a label, but of course it also gives the band the opportunity to experiment with different styles and sounds. The album contains the three characteristic Alien Vampires elements: metal, industrial and dark beats. A real Alien Vampires album so to speak, in collaboration with some top musicians of the genre: Attila Csihar and Charles Edward Mayhem, Sin Quirin of Ministry and Nero Bellum of Psyclon Nine. Lots of heavy music on this diverse double album, that is in the stores now.
Ruben SAEY
23/10/2015
---
Dit duivelse duo heeft heel wat tijd in de creatieve studio doorgebracht en werkte heel hard aan dit dubbelalbum, dat precies doet wat de titel laat vermoeden: hij sleurt je mee naar de hel, langs de paden van metal industrial en heel diepe donkere beats.
The Divinity Of Solitude is de ietwat rare metal-georiënteerde opener van dit album. Het is niet meteen duidelijk in welke richting deze track gaat, maar ik denk niet dat er een eindbestemming is. Het openingsnummer van een album zou de luisteraar nieuwsgierig moeten maken naar de rest, en dat is dus ook wat deze track doet.
Het tweede nummer, She Owns The Nite, tapt uit een compleet ander vaatje: een darkelectrodancetrack. Natuurlijk inclusief de wel bekende duivelse vocalen, afgewisseld met meer cleane synthpopvocalen.
You Wish Me Dead, Get In Line evolueert wel snel naar opnieuw een geslaagde dancetrack die voorzien is van alle ingrediënten voor een heerlijke Alien Vampires-cocktail. Het is overduidelijk dat dit deel van het album voor de liefhebbers van donkere feestjes is bedoeld. De beukende drums in All Fakes Must Die brengen je meteen in de juiste stemming voor zo'n duistere party. De mix van de darkbeats, de industrialelementen en dito vocalen, werken uitnodigend voor het onveilig maken van de dansvloer.
De titeltrack Drag You To Hell brengt even tot rust. Hier zijn geen darkbeats te bespeuren, maar gewoon een tragere industrial-metaltrack waarin de gitaren het ritme bepalen. Daartegenover staat Dark Energy, dat opnieuw echte underground club sound heeft.
Dit album is zo gevarieerd dat het onbegonnen werk is om er een echt etiket op te plakken, maar daardoor krijgt de band natuurlijk ook de mogelijkheid om te experimenteren met allerlei stijlen en geluiden. Het album bevat de drie karakteristieke kenmerken van Alien Vampires: metal, industrial en duistere beats. Een echt Alien Vampires-album dus, waarvoor ook nog een reeks topmuzikanten uit het genre hun bijdrage leveren: Attila Csihar en Charles Edward van Mayhem, Sin Quirin van Ministry en Nero Bellum van Psyclon Nine. Veel zware muziek op deze gevarieerde dubbelaar die vanaf nu in de winkels ligt.
Ruben SAEY
23/10/2015
---