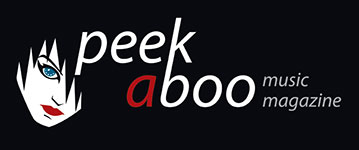 like this cd review
---
BRUNO BAVOTA
Mediterraneo
Music
•
CD
Ambient
•
Classical
[80/100]

Dronarivm
15/07/2015, William LIÉNARD
---
Mediterraneo is the new album by the Neapolitan composer Bruno Bavota. Like his Argentine colleague Bruno Sanfilippo (now working in Barcelona), he makes compositions that rub against classical music with a high romantic feel. The piano plays an important role in his compositions and takes the lead in most or in even all the tracks on this album, complemented by acoustic and electric guitar, reverb and field recordings, violin (Paolo Sasso) and cello (Marco Pescosolido). Interlude starts quietly with the sound of a gentle Steinway and Sons piano, a repetitive violin and dark gusts of cello as the sound of the ocean. The short piano track Home sounds introspective and innocent as a quiet walk through a transparent and pristine scenery, while Hands evokes a dreamy atmosphere, again with piano, observant guitars and a wistful violin on top, repetitive, with the cello for the dark melancholic edge.
In Who Loves, Lives the tempo drops and the piano gently plays the melody, hesitantly and then with more persuasion as the fragile love proves to be viable. The atmosphere is low-key and alternately restrained and jubilant, careful and lingering, while the sparkling melody never dilutes to Muzak. In Alba a solitary acoustic guitar takes the lead, while piano, violin and cello are added only halfway and the melody blooms abundantly and later dissolves calmly in a haze of raindrop-like piano strumming. In The Night the piano sounds quietly and hesitantly at first and then more explicitly, and it builds a layered sound pattern in the beautiful title track Mediterraneo.
A Quiet Place floats to the sound of an acoustic guitar and an almost inconspicuous melody, completed after half a minute with a repetitive piano that sets clear accents, violin and cello. Sweet Fall evokes memories of the sometimes frenetic piano playing of our own Wim Mertens, a hasty and decisive composition, again with the piano in pool position, while Passport to the Moon turns our gaze to heaven and eternity, thoughtfully and carefully, and then shoots forward as an Apollo capsule, although there is doubt and hesitation about the usefulness and purpose of such an adventure. Perhaps it is no more than a Fairy Tale, in which the piano tells us that daydreaming and wonderland can be equally exciting: a powerful and compelling melody to stay on the ground with both feet.
In these 11 short and fragile compositions, Bavota Bruno conjures a world that we can only recreate in the privacy of our own living room: innocent, simple and peaceful. No grand arrangements or exploding orchestrations, but fragile and introspective compositions like a balm after a hectic day at the office or a traffic jam on the highway. A minimalistic, but beautiful album.
Tracklist:
1. Interlude
2. Home
3. Hands
4. Who Loves, Lives
5. Alba
6. The Night
7. Mediterraneo
8. A Quiet Place
9. Sweet Fall
0. Passport to the Moon
1. Fairy Tale
www.brunobavota.it
info@brunobavota.it
www.facebook.com/brunobavotaofficialtwitter.com/BrunoBavotasoundcloud.com/bruno-bavota
video: https://youtu.be/wPCnTlinWRE
bestellink : (Dronarivm)
William LIÉNARD
15/07/2015
---
Uit Italië bereikt ons het album Mediterraneo van de Napolitaanse componist Bruno Bavota. Net zoals z'n Argentijnse (maar in Barcelona werkende) collega Bruno Sanfilippo, maakt hij composities die aanschuren tegen klassieke muziek met een hoog romantisch gehalte. Piano speelt een voorname rol in z'n composities en neemt in de meeste of zelfs in alle tracks het voortouw, en wordt aangevuld met vioolklanken van Paolo Sasso, cello door Marco Pescosolido, akoestische en elektrische gitaar, reverb en field recordings. Interlude zet rustig in met voorzichtig getokkel op een Steinway en Sons piano, een repetitieve viool en donkere vlagen cello, als het ruisen van de oceaan. De korte pianotrack Home klinkt introspectief en onschuldig als voor een rustige wandeling door een doorzichtig en maagdelijk landschap, terwijl Hands een dromerige sfeer oproept, opnieuw met piano voor het leitmotif, omzichtige gitaren ter ondersteuning en een weemoedige viool bovenop, repetitief met de cello voor het donkere weemoedige randje.
In Who Loves, Lives daalt het tempo en zoekt de piano voorzichtig de melodie, aarzelend en dan met meer persuasie als de broze liefde levensvatbaar blijkt te zijn. De sfeer is afwisselend ingehouden en juichend, maar dan toch weer voorzichtig en dralend, met een parelende melodie, zonder dat de compositie verwatert tot muzak. In Alba neemt een solitaire akoestische gitaar het voortouw, worden piano, viool en cello pas halfweg toegevoegd en bloeit de melodie helemaal open, om vervolgens rustig op te lossen in een nevel van regendruppelachtig pianogetokkel. In The Night klinkt de piano aanvankelijk rustig en twijfelend en later nadrukkelijker, zonder extra toevoegingen, terwijl hij in de titeltrack Mediterraneo een gelaagd geluidspatroon opbouwt dat wordt onderbroken voor repetitieve notenrijen en vervolgens volgt een heftigere outro.
A Quiet Place dobbert op het geluid van een akoestische gitaar en een haast onopvallende melodie, na ruim anderhalve minuut aangevuld met repetitief pianospel dat duidelijke accenten legt, viool en cello. Sweet Fall roept herinneringen op aan het soms jachtige pianospel van onze eigen Wim Mertens, een haastige en slagvaardige compositie met opnieuw de piano in pool positie, terwijl Passport tot the Moon de blik naar de hemel en de oneindigheid wendt, bedachtzaam en voorzichtig en dan als een Apollocapsule vooruit, al blijft er twijfel en aarzeling over het nut en de zin van een dergelijk avontuur. Misschien is het niet meer dan een Fairy Tale, waarin de piano ons vertelt dat dagdromen en verdwijnen in sprookjesland al even spannend kunnen zijn: een krachtige en overtuigende melodie om met beide voeten op de grond te blijven.
In deze 11 korte en breekbare composities tovert Bruno Bavota een wereld te voorschijn die we nog alleen in de beslotenheid van onze eigen woonkamer kunnen oproepen: onschuldig, eenvoudig en vredig. Geen grootse arrangementen of uit hun voegen barstende orkestraties, maar fragiele en introspectieve composities als een balsem na een jachtige dag op kantoor of in de file. Minimalistisch, maar mooi album.
William LIÉNARD
15/07/2015
---