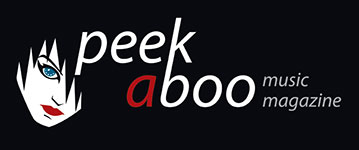 like this cd single review
---
REAPER
Der Schnitter
Music
•
CD single
Electro
[90/100]

Infacted Recordings
14/07/2015, Britta Tabrit
---
And finally it's there: The new REAPER Single "Der Schnitter", released on June 26th on Infacted Recordings.
Vasi Vallis (Frozen Plasma, NamNamBulu) and Gregor Beyerle (L'Âme Immortelle, Skyla Vertex, Nachtmahr) strike back with a 6-track record with 5 different versions of "Der Schnitter".
After the first beats of "Der Schnitter (im Club)" I honestly found myself wondering "What happened?" Guitar sounds straight from the socket and pounding beats? Lyrics like "Auferstanden aus der Hölle ist der Schnitter wieder da!" – performed like medieval-fashioned chants? It seems as if REAPER underwent quite a developing process during the last (almost) 5 years of silence. Where's the depression, the blood, where are the dark electronic hearts? It took me some time to let go of the old images in my mind. But as soon as I let myself in for this new stuff, I started to feel more and more comfortable. The song is a wild uproar, a dancefloor-grim-reaper, catchy with a distinctive design. Expect the unexpected!
The second track, "Der Schnitter (mit der Sense)", is an interesting variation of the first one. Even more crazy and more electronic the song seems to be a bit messy and chaotic. I would say that it is more to my liking than the first one, even though both versions are hard to compare.
'Der Schnitter (beim Trinken mit Henrik Iversen)' is the third edition of "Der Schnitter" and stays musically closer to the original. The vocals sung by Vasi Vallis' NamNamBulu band mate Henrik Iversen sound even more ancient and quaint. Like having a drink in modern times, singing songs of bygone days. Brilliant idea!
Track 4 is called "Der Schnitter (by Skyla Vertex). So it's not hard to guess that Gregor Beyerle has a finger in the reaper-pie here. The voice is grossly distorted. The beats fast and ceaseless. A good interpretation!
'Der Schnitter (Vasi break the Rules)' does exactly what it says on the tin. Vasi breaks the rules. The rules of what? At least of his own music. Autonomously the song is a huge surprise. Break-beat rhythm à la The Prodigy, a bit influenced by Funk and Rap, this version is my favorite. Maybe because I'm really open to experiments and all kinds of electronic music. The completely dark souls among the listeners will surely face a particular task here but c'mon folks…. Life means courage, development and most of all to dare the risks of changes. Keep your mind open and Vasi's outbreak will definitely broaden your horizon! It's a great thing when you realize you still have the ability to surprise yourself.
The last track, "Der Schnitter (im Club mit der Sense)" combines tracks 1 and 2. So there's nothing new to this edit, but I would say it perfects this record and tops it off.
The new REAPER Single is maybe against all expectations (at least against mine) but now I'm really happy. Happy because there's REAPER – back after quite some time but still full of life, full of zest for action.
I can't wait to see and most of all hear what the two guys will serve up next!!!
REAPER on Facebook: https://www.facebook.com/reaperelectro
Britta Tabrit
14/07/2015
---