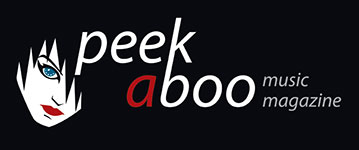 like this cd review
---
ANTYTHESYS
Over Dose
Music
•
CD
Cybergoth
•
Electro
•
Industrial
•
Techno
•
Trance/Rave
[63/100]

Advoxya Records
24/10/2011, Didier PIETERS
---
Beatinferno?
Rather some firecrackers, I'm afraid …
Antythesys is a British / Aussie (?) trio featuring Nemisis (former Alien Vampires), B.R.K. and Virul3nt (Shiv-r): Cyber-boys mixing Industrial beats, Electro and (cheap) Techno / Trance. They even invented names for this specific genre: "Industrial Evolution" / "Drug Fueled "Synthetik Noize".
Over Dose is their second CD. It's released on ADVOXYA RECORDS (Hungary) and offers a mix of (rather scarce) female vocals and distorted male vocals, fast beats and deep bass. Monotonous, boring and even disturbing at times. Mindless crap, lacking depth and class, you think … And then "Thrilled To Kill" hits you like a brick … Less Brooklyn Bounce, more Electro and to me the path they should definitely follow. It's a shame that "Thrilled to kill" is practically the sole highlight of "Over Dose". In my opinion there's only one other song really worth mentioning: "Point blank (Out of Time)".
The score? Nothing spectacular. A "nice" effort, but definitely room for progress , for "Electro Evolution" maybe …
However, and to be honest …
Under the influence of your poison of preference you'll probably dig this stuff, certainly if played live or in a club and very, VERY LOUD! This is a dance record, my friends …
A short, conclusive message? I think there's better ways to spend your money right now. "Temple of the Vampire" (Hatemagick) and for instance "Visceralofobia" (Asseptic Room, also on ADVOXYA RECORDS) offer great value for money. "Visceralofobia", whatever it means, will be reviewed in the near future.
And Bass-addicts, never mind this review, GO GO GO!
Didier PIETERS
24/10/2011
---
Beatinferno?
Eerder een huisbrandje, vrees ik …
Antythesys schotelt u Industrial Evolution ("Drug Fueled Synthetik Noize") voor, een soepje van industriële beats, Elektro en (platte) Techno/Trance. Dat weet u dan ook weer … Het is een Brits/Australisch (?) trio gevormd door de olijke Industrial Cyber-boys Nemisis (ex Alien Vampires), B.R.K. en Virul3nt (Shiv-r). "Over Dose" is hun tweede CD, het Hongaarse ADVOXYA RECORDS het label van dienst.
Naast een mix van schaarse vrouwelijke en vervormde mannelijke vocals krijgt u uptempo nummers met beats en bass, VEEL BEATS! Bij momenten eentonig, saai en zelfs enerverend. Hersenloos gedram met klasse noch diepgang, denk je … En dan halen ze plots een eerste keer hard uit met het meeslepende "Thrilled To Kill". Minder Brooklyn Bounce, meer elektro en duidelijk de richting die ze wat mij betreft uit moeten. Spijtig genoeg blijft het daarbij wat betreft toppertjes. Enkel "Point Blank (Out Of Time) kan mij nog echt bekoren.
Een score? Met de hakken over de sloot, net. Volgende keer beter.
Daarentegen …
Bass- en andere verslaafden kunnen hier wel iets mee, veronderstel ik … en dan zeker in de juiste setting: onder invloed (van wat dan ook), live of in een club en ZOT LUID! Dit is een dansplaat vrienden …
Een kleine tip om te besluiten: u kan misschien beter de redelijk sublieme CD "Temple of the Vampire", van Hatemagick, aanschaffen … of zelfs "Visceralofobia" van Asseptic Room, lijkt me een grotere aanrader (ook op ADVOXYA RECORDS, een bespreking volgt binnenkort).
Bye for now.
Didier PIETERS
24/10/2011
---