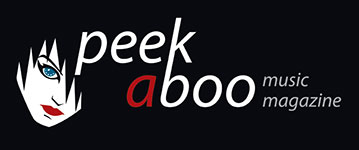 like this book review
---
MICHEL HOUELLEBECQ
De kaart en het gebied

The Map and the Territory

Dutch translation by Martin de Haan
Book
[85/100]

24/10/2011, Bernadette ALLAERT
---
When writing a review of a book of Michel Houellebecq, one can write about the biography of the author and the influence of life on an artistic oeuvre. One can also write about the enfant terrible of the French literature, the provocateur, the Céline of our time. Or, about the artistic influences, the reminiscent of 19th century literary works, the colour of the stories: obscure, dark, black.
This review, however, is about something else.
The Map and the Territory or, how the image of reality relates to reality itself.
This metaphor should, in summary, be the content of a novel about: the arts, the individual, the place in the world, the place to live, the displacement, deterioration, materialism, big money, social status, the passing of what might be called love. A story about: revolts, utopian desire and serenity.
Yet, The Map and the Territory is not crammed with know-all en pedantic comments. The themes are masterfully developed through the various scenes with which the novel, in a logical chronology, is constructed.
The incidents and facts are alternately told: something (an event, action) is described and emerges later in the story in another context or at a later point of time. This makes the story lines intertwined. Of course, such a literary composition applies to every good story and every good book, but what happens in The Map and the Territory is not easy to identify. Tension is built up. The story develops towards a dramatic event and, in the last part, towards a settlement that takes place in the future. The author elaborates on issues that are mentioned, but each time one returns to the line (the road, as it were) which is followed throughout the textual composition. This book should relatively easily be converted into a graphical compositional scheme. It would be a composition of multi-coloured lines: a map of a territory.
The main character, Jed Martin, is an artist. He gained recognition by taking pictures of Michelin maps. He made paintings with titles as: Damien Hurst and Jeff Koons allocate the art market mutually; Bill Gates and Steve Jobs discuss the future of information technology, and a series of paintings called: Elementary occupations (a reference to an earlier novel by Houellebecq: The Elementary Particles). For an exhibition of Martin's work, the author Houellebecq is asked to write an introduction. Here the author stages himself. The artist visits the writer at his home in Ireland. He finds a man who isolates himself, indulging in heavy drinking.
Martin has experienced love with Olga, but the relationship ends when Olga returns to her homeland, Russia.
Jed Martin's mother committed suicide. Now Martin experiences the deterioration of his sick father. The father chooses euthanasia. But, with two parents who had committed suicide, Jed went on, you undoubtedly came in an unstable position: the position, in a certain way, of someone whose ties with life are not solid enough.
All these story lines illustrate and upholster the said themes. Each story line contains them all. Yet, this is not a bombastic novel. The book is: a lot, in exquisite balance.
But – this analysis can only be made when the whole book is read. The novel is written in a fluent, no pompous language. Some scenes are constructed by the author as it were in a filmic way. An example is the opening scene of part 3 where inspector Jasselin arrives at the crime scene of a horrific murder. During a literary lecture, the Flemish writer Stefan Hertmans, compared this passage with a scene from a Greenaway movie: The Cook, the Thief, his Wife and her Lover. Fast forward filming of a corpse being eaten by worms. I understand this comparison, but it is one from an intellectual point of view. The language of the novel is the language of the accessible, easy to understand story. While reading one associates the said passage with an image from a television detective: Midsomer Murders. Reading can be that simple. The stories in the book seems to be the current topics of the average novel: the love for a woman, the woman leaving, the death of a mother, the death of a father, gaining of fame, depression, social fuss and status.
Because of the dualism – the banality of the content versus the complexity of interpretation – I come to the somewhat strange conclusion: The Map and the Territory is a book that is more interesting on the level of analysis than it is on the level of reading.
Let this however not be a negative criticism, but a confirmation of the merit. The narration by the author is not suffocated by the complex content, created by the same author, with many layers of meaning which lead to discussion, debate and reflection.
In 2010 Michel Houellebecq received for this book the prestigious Prix Goncourt.
Publisher: Heinemann, Literature
ISBN: 9780434021413
Bernadette ALLAERT
24/10/2011
---
Wanneer men een bespreking schrijft over een roman van Michel Houellebecq dan kan men het hebben over de biografie van de auteur en de invloed van een levensloop op het oeuvre. Men kan schrijven over het enfant terrible van de Franse literatuur, de provocateur, de Céline van deze tijd. Of, over de artistieke invloeden, de 19e eeuwse literaire reminiscenties, de kleur van de verhalen: duister, donker, gitzwart.
Deze bespreking gaat echter over iets anders.
De kaart en het gebied of, hoe verhoudt de afbeelding van de werkelijkheid zich tot de werkelijkheid.
Deze metafoor moet, samengevat, de inhoud zijn van een roman over: de kunst, het individu, de plek op de wereld, de plek om te wonen, de ontheemding, de aftakeling, het materialisme, het grote geld, de maatschappelijke status, het voorbijgaan van wat liefde placht te heten. Een verhaal over: revolte, utopisch verlangen en sereniteit.
Toch is De kaart en het gebied niet volgepropt met wijsneuzigheid en belerend commentaar. De thema's worden op meesterlijke wijze ontwikkeld doorheen de verschillende scènes waarmee de roman, in een logische chronologie, wordt opgebouwd.
De voorvallen en feiten worden afwisselend verteld: iets (een gebeuren, een handeling) wordt beschreven en duikt verderop in het verhaal op in een andere context of op een later tijdstip. Hierdoor worden de verhaallijnen met elkaar verweven. Uiteraard geldt een dergelijk literair componeren voor elk goed verhaal en elk goed boek, maar wat in De kaart en het gebied gebeurt, is niet eenvoudig te benoemen. Er wordt spanning opgebouwd. Het verhaal ontwikkelt naar een dramatisch voorval en, in het laatste deel, naar de afwikkeling die in de toekomst plaatsheeft. De auteur wijdt uit over zaken die worden genoemd, maar telkens komt men terug op de lijn (de weg als het ware) die in de tekstcompositie wordt gevolgd. Dit boek zou zich relatief makkelijk in een grafisch compositieschema kunnen laten omzetten. Het zou een veelkleurig lijnenspel kunnen worden: een kaart van een gebied.
Het hoofdpersonage, Jed Martin, is beeldend kunstenaar. Hij verwierf erkenning met het maken van foto's van Michelinkaarten. Hij maakt schilderijen met titels als: Damien Hurst en Jeff Koons verdelen onderling de kunstmarkt; Bill Gates en Steve Jobs bespreken de toekomst van de informatica, en een schilderijenreeks met de naam: Elementaire beroepen (een verwijzing naar een eerdere roman van Houellebecq: Elementaire deeltjes). Voor een tentoonstelling van Martin wordt de schrijver Houellebecq gevraagd om een inleiding te schrijven. Hier voert de auteur zichzelf op. De kunstenaar bezoekt de schrijver in zijn huis in Ierland. Hij treft er een man aan die zich afzondert en zich overgeeft aan overmatig drankgebruik.
Martin heeft de liefde gekend met Olga, maar de relatie stopt op het moment dat Olga naar haar thuisland, Rusland terugkeert.
Jed Martins moeder pleegde zelfmoord. Nu maakt Martin de aftakeling van zijn zieke vader mee. De vader kiest voor euthanasie. Maar met twee ouders die zelfmoord hadden gepleegd, vervolgde Jed, kwam je ongetwijfeld in een wankele, ongemakkelijke positie terecht: de positie, in zekere zin, van iemand wiens banden met het leven niet stevig genoeg zijn.
Al deze verhaallijnen illustreren en stofferen de genoemde thema's. Elke verhaallijn bevat ze allemaal. Toch is dit geen bombastisch roman. Het boek is: heel veel, in meesterlijke balans.
Maar – deze analyse kan pas worden gemaakt wanneer het boek helemaal is gelezen. De roman is in een vlotte, niet pompeuze taal geschreven. Sommige scènes worden door de auteur als het ware filmisch opgebouwd. Voorbeeld hiervan is de openingscène van deel 3 waarin commissaris Jasselin aankomt op het plaats delict van een gruwelijke moord. Tijdens een literaire lezing vergeleek de Vlaamse auteur Stefan Hertmans deze passage met een beeld uit een film van Greenaway: The Cook, the Thief, his Wife and her Lover. Fast forward verfilming van een lijk dat door de wormen wordt aangevreten. Ik begrijp die vergelijking, maar het is er een vanuit intellectualistisch standpunt. De taal van de roman is de taal van het toegankelijk, makkelijk te begrijpen verhaal. Tijdens het lezen associeer je genoemde passage met een beeld uit een televisiekrimi – Midsomer Murders. Zo eenvoudig kan lezen zijn. De verhalen in het boek lijken de courante onderwerpen van de doorsnee roman te zijn: de liefde voor een vrouw en de vrouw die vertrekt, de dood van een moeder, het sterven van een vader, het verwerven van roem, de depressie, de sociale poeha en de status.
Omwille van het dualisme – de banaliteit van de inhoud versus de complexiteit van de interpretatie – kom ik tot de ietwat vreemde conclusie: De kaart en het gebied is een boek dat op het niveau van de analyse interessanter is dan op het niveau van de leeservaring.
Laat dit echter geen negatieve kritiek, maar een bevinding over de verdienste zijn. Het vertellen door de auteur wordt niet verstikt door de door diezelfde auteur gecomponeerde complexe inhoud met vele lagen aan betekenis die aanleiding zijn voor discussie, debat en reflectie.
Michel Houellebecq ontving in 2010 voor dit boek de prestigieuze Prix Goncourt.
uitgever: De Arbeiderspers
vertaald door Martin de Haan
ISBN: 978 90 295 7517 I
Bernadette ALLAERT
24/10/2011
---