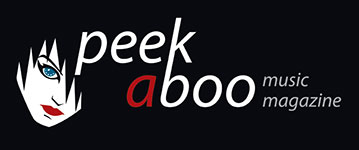 like this cd review
---
SCHULTZ
Schultz
Music
•
CD
Cybergoth
•
Future Pop
[40/100]

24/10/2011, Chris KONINGS
---
Don't let the German name fool you, this guy (Philippe Bodino) is from France! Before, he was making beat driven industrial with loads of distorting on sounds and vocals. Kinda like your average Hands or Ant-zen stuff... Highly energetic and with the addition of VDREY's semi-nude artshows it provided for some great action. Last year I reviewed Schultz's album War 'n Sex, where he combined harsh beats and electronic noise, thus delivering a tasty album for fans of anything ranging from Sonar, Synapscape to old :wumpscut:.
Now he wants to try out something different and his new release is a lot more futurepop or hellectro oriented. This is why this new album is simply called 'SCHULTZ', and marks a new beginning in his music.

There have been quite a few good releases in that style (Terrolokaust, Die Sektor, BLAME) so maybe we can add another to the list? These bands also warped that style into something broader, with lots of other influences. Philippe's newborn is a bit below that standard, it's got some good songs but also some very caricatural versions of the endzeit electro scene. A World Of Money and especially Elektronikal Disease (very Suicide Commando YES!) give you loads of bang for your buck with thick production but are contrasted by stereotypical songs like Warsaw, Machine 857 or Fuck Buddy.
Most songs also end in a similar fade-out of 3 seconds, after hearing it 5 times in a row this just gets really annoying. Another big problem is the fact that EVERY song has that same150 bpm tempo, no rest for the wicked I guess. In the end it's an album where you will find yourself skipping again and again to the same few songs, ignoring the others.

Obviously you get some obligatory remixes that don't add much to the album except two, by Traumatize and AHC. His previous album also have some amount of filler but also a few cluster bombs like (Today, My World or La Mort). With this new one I can only hope this was a one time only project... or that he combines his strong points, taking on the challenge to provide us with some great futurhythmic industrial that I know he is capable of!
Chris KONINGS
24/10/2011
---