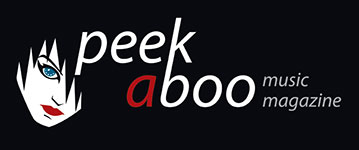 like this cd (ep) review
---
SOLID SPACES
Solid Spaces
Music
•
CD (EP)
[90/100]

09/12/2016, Mark VAN MULLEM
---
Recently, the Antwerp band Solid Spaces released a splendid debut EP and it is a very fine piece of work. The band really did everything to make it as perfect as possible, they could use the Ghosttown studio by Geert Vanbever (Rudy Trouvé, Dead Man Ray) and the record was mastered by Uwe Teichert. Anyway, you still need the music and artistic ability to make it work. And the right ingredients not always form a delicious cake, but the six compact songs are a piece of art, each of them.
It's kind of difficult to stick a label on Solid Spaces, but then again: what is pigeonholing good for? Nevertheless, we make an effort: it is a kind of symbiosis of soul, swing, reggae, late night jazz and pure pop, with a psychedelic seventies sound sometimes, and that is definitely due to Bert Van Laer's sublime keyboards.
Most of the songs float on the very tight and omnipresent bass by Patrice Van Damme, which never is disturbing, complemented with the perfectly timed percussion by Janis Baeten. The keys always join at the right time, and the guitars produce a sublime sound.
And there is that beautiful voice by chanteuse Jade Sips, a true delight to the ear. At times her voice is reminiscent of the late Amy Winehouse, and then of Alison Moyet. But again, why these comparisons? Jade has her own sound and she undoubtedly can do more with that in the future.
The first notes of Birth Of A Universe remind us of Fell On The Floor Man by dEUS. Only for a while. First, we're introduced to Jade's beautiful voice, the fat bass line, those awesome guitars and the keyboards, which create a wide sound.
The first impression of Occupy My Mind is that Solid Spaces holds back a little, but that's only for a moment. Soon you encounter those strong grooves, that voice and again those keyboards!
My personal favorite is definitely By Heart. A loud bass, some percussion in the background, complemented with a small dose of guitars, the voice, the keys... Consciously or not, I don't know, but Solid Spaces flirts with both the 60s and the 70s, and it sounds great. The jazzy and moody vocals, the choir at the end. Yes, this song has a brilliant structure.
On Nevermind, it feels like Jade is rapping her vocals, but once the chorus starts, we hear a catchy reggae-esque beat with ethereal vocals. Again, the bass is an important factor. Be sure to listen to the crackling percussion as well.
Reminding is very funky indeed. Great bass loop and groove, shake that booty! We hope they'll include this one in the live set. Oh, and a special mention to the great guitar solo as well.
Silent Breakfast closes the EP. Swampy, sultry and irresistible singing. And what a moody tune!
This is a an impressive debut with strong compositions and a crystal clear production. We definitely hope that their sound will be heard in a venue or a festival. Or why not in a jazz club? Late at night with dimmed lights, that sounds perfect to me!
We hope to hear more of them!
Mark VAN MULLEM
09/12/2016
---
Onlangs verscheen de fraaie debuut-ep van de Antwerpse band Solid Spaces. En om maar meteen met de deur in huis te vallen: het is een bijzonder fijn werkstuk. De band liet weinig aan het toeval over, kon gebruik maken van de Ghosttown-studio van Geert Vanbever (Rudy Trouvé, Dead Man Ray) en liet het geheel masteren door Uwe Teichert. Maar goed, dan nog is het de muziek en het artistieke kunnen die het moeten doen. En de 'mayonaise moet pakken', en dat blijkt het geval te zijn. De ep bevat 6 compacte songs die stuk voor stuk kleine kunstwerkjes zijn.
Een label kleven op Solid Spaces is moeilijk en wat heeft een mens aan denken in hokjes? Toch doen we een poging: het is een soort symbiose van soul, swing, reggae, late night jazz en pure pop, met ook soms een psychedelische 70s-sound, en daar hebben de knappe keyboardpartijen van Bert Van Laer veel mee te maken.
De meeste songs drijven op de erg strakke bas van Patrice Van Damme, die overal aanwezig is zonder dat het storend wordt, alsook de perfect getimede percussie van Janis Baeten. De eerder geroemde keyboards komen altijd op het juiste moment, de gitaarpartijen zijn niet te versmaden.
En er is de prachtige stem van chanteuse Jade Sips, een ware streling voor het oor. Op sommige momenten herinnert de stem aan de betreurde Amy Winehouse, dan weer aan Alison Moyet, maar met al die vergelijkingen doen we Jade eigenlijk oneer aan. Ze beschikt over een eigen geluid en kan met die stem ongetwijfeld nog meer.
De eerste noten van Birth of a Universe doen heel even denken aan Fell on the Floor Man van dEUS. Even maar. We maken voor het eerst kennis met de o zo mooie stem van Jade, dan de vette baslijn, de geweldige gitaar en de aanzwellende, breed uitwaaierende keyboards.
Met het erg sfeervolle Occupy My Mind wordt aanvankelijk een beetje gas teruggenomen. Maar dat blijkt een schijnbeweging, want een weinig later komt de compositie tot volle wasdom. Sterke grooves. Genieten van de stem van Jade en dan die klavieren!
Tot de instant favoriete songs van ondergetekende hoort zeker By Heart. Luide bas en percussie, op de achtergrond zuinig gitaarspel, de stem die invalt, en dan de keys… Er wordt, al dan niet bewust, geflirt met de 60s en de 70s, maar het klinkt geweldig. De jazzy en moody vocals, het koortje aan het einde. Ja, deze song zit geniaal ineen.
Nevermind, waarin Jade de teksten debiteert, ei zo na rapt, maar tijdens het refrein opnieuw de sterren van de hemel zingt, wordt gedreven door een aanstekelijke reggae-achtige beat. Ook hier is de bas opnieuw een belangrijke factor. Maar luister zeker ook naar het knappe percussiewerk.
Reminding is very funky. Geweldige basloop en groove, shake that booty! We mogen hopen dat ze dit nummer zeker in hun liveset zullen stoppen. Met speciale vermelding voor de knappe gitaarsolo.
Met Silent Breakfast wordt de ep besloten. Zompig, zwoel en onweerstaanbaar gezongen. En wat een moody tune zeg!
Dit is een behoorlijk straf debuut. Sterke composities en een glasheldere productie. Maar je hoort de songs ook smeken om live te worden gebracht. Hopelijk pikken de festivals of zalen, of waarom niet de jazzclubs, Solid Spaces op. De muziek zou niet misstaan op een festivalpodium, maar sommige songs zouden het tevens perfect doen in een intieme jazzsetting, liefst zo laat mogelijk op de avond met heel weinig licht.
Hier gaan we hopelijk nog veel van horen!
Mark VAN MULLEM
09/12/2016
---