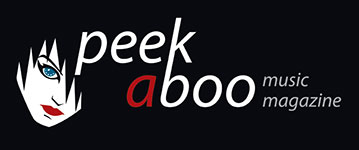 like this article review
---
Reissues from Yellow Magic Orchestra
Article
19/06/2015, Paul PLEDGER
---
Hailed as Japan's answer to Kraftwerk - though in truth, Messrs Hosono, Takahashi and Sakamoto had more in common with Depeche Mode, Thomas Dolby and 808 State during this early portion of their career - YMO remain something of an electro-pop enigma.
They became paid-up members of the one-hit wonders club with the UK single Theme From The Invaders/Firecracker (#17 with a bullet in 1980), before actually hitting it big in their homeland with a string of singles throughout the middle of the decade. Japan preferred to buy their albums in huge droves instead, sending four of them to the top spot in the charts and a further half-dozen into the Top 10. Ryuichi Sakamoto has had a successful solo career as a singer, songwriter, composer, collaborator (with David Sylvian and Amon Tobin to name just two) and actor while Yukihiro Takahashi flirted with possible pop stardom on Bill Nelson's short-lived Cocteau imprint and Haruomi Hosono has quietly composed soundtracks, solo albums and worked briefly with Bill Laswell. As a collective they brought technology and fun with them in equal measure and kickstarted something of an early '80s J-Pop invasion (via their Alfa label).
For 2015, Music On CD / Music On Vinyl have opted to reproduce the Sony issues from a decade ago with similar sleeves, labels etc while introducing vinyl pressings (due later this summer), many of which still fetch £30+ prices on Discogs, eBay and the like.
Yellow Magic Orchestra USA/Yellow Magic Orchestra - ★★★★★★★½☆☆☆
Remixed for the US market, YMO in either form is hardly taxing on the ears, nor is there a huge difference between the two albums, save for an additional track on the original Japanese version - the throwaway jingle Acrobat. A mixture of the danceable (the discofied Tong Poo - the original dispenses with the girlie vocals), the glorious Firecracker, the robotic La Femme Chinoise) and the downright perplexing (Cosmic Surfin', Mad Pierrot), YMO is intriguing and an ideal starting point for the curious.
Solid State Survivor - ★★★★★★★★★☆
This is an essential purchase for anyone vaguely interested in classic '80s synth-pop albums - SSS doesn't have a bad bone in its body, it is exemplary. Well, until the rather naive cover of The Beatles' Daytripper - so let's skip over that minor blip and concentrate on the other seven short bursts of energy. Technopolis, Rydeen and the perennial Behind The Mask (one of many YMO collabs with British songwriter Chris Mosdell on here) stand out as the most obvious dance-anthems, while the beautiful reflective Castalia and eerie offbeat Insomnia point the way towards a more cinematic approach. At just 33 minutes, today's perennially bored listeners might just last the distance.
XOO Multiples - ★★★★★★☆☆☆☆
If Solid State Survivor was a serious statement of intent (i.e. to be taken seriously, particularly in the US and Europe), XOO Multiples was a complete reversal in attitude with its childish spoken-word 'comedy' interludes interrupting the flow of an otherwise OK album. Key music-tracks include their chirpy disco-pop take on the Archie Bell and the Drells' Tighten Up, the quirky Citizens Of Science and, dodgy lyrics aside, Nice Age but otherwise, this is an album to approach with caution. Curiously, YMO's then-label A&M chose to issue XOO Multiples in the UK with similar tracks to their debut set, rather than leaving the coarse comedy interludes to chance.
BGM - ★★★★★★★☆☆☆
Background Music, to give their fourth album its full-title, saw YMO back on track with the aid of some ahead-of-its-time technology (the Roland TR-808, no less) and pin-sharp tracks to boot. Cue and Mass were issued as singles to relative indifference around the globe but the album itself still reached #2 in Japan despite not being as 'poppy' as their previous trio of albums. Ballet is as understated an album-opener as you could wish to get while Happy End and Loom are austere and atonal examples of YMO in ambient musique-concrete mode. The latter wouldn't sound out of place on one of Aphex Twin's Selected Ambient Works. Overall, a nod in the right direction.
Technodelic - ★★★★★★★★☆☆
"This must be the ugliest piece of bread I've ever eaten" isn't your typical opening lyric on any album period, let alone for a fifth full-length set from an established synth-pop outfit. Technodelic is however a fine body of work and an improvement on BGM by some margin. Fans of Dolby, Sylvian, Bill Nelson and the like should add this their tick-list, primarily because of the technology, samples and song-structures employed here. There are some real gems to engage with - Pure Jam, Neue Tanz and Stairs are brutalist electro-disco at odds with the earlier (and supposedly) disposable releases such as Tighten Up or Tong Poo and herald the age of sampling and industrial dance music by a good few years. But the real centrepiece is the haunting Light In Darkness (later given a godlike rework by 808 State's Graham Massey). There is some nifty bass work going on amongst the twittering percussion and sweeping synths, a theme that continues on the more straightforward Taiso and the strident Key which provides a glimpse into YMO's future plans with the follow-up Naughty Boys.
Naughty Boys - ★★★★★★★★★☆
Another jewel in YMO's crown is the accomplished double-set Naughty Boys. Paired with an entirely instrumental version of the album with rewritten keyboards and slightly different running order, NB kicks off in fine style with the wide-eyed hit-single Kimi Ni Mune Kyun although the song is replaced on the instrumental album by Chaos Panic (which possesses a must-have melody in its own right). Some tracks are sung entirely in Japanese, a few in English but regardless of mother-tongue, Naughty Boys is every bit a chart-topping album. Punchy production, memorable songs and, despite the thudding drumming in places, comparatively timeless to listen to 30 years on. For me, the instrumental album edges it - I picked this companion set up some ten years before securing the vocal version at a record-fair. Plus you get the full mix of You've Got To Help Yourself instead of the pointless 30 second 'preview' on the main album.
Service - ★★★★★★★☆☆☆
For their sixth and final album in the '80s, YMO reverted to type and threw all their creative eggs into one basket. Quirky pop (You've Got To Help Yourself), reflective blue-eyed soul (Perspective) and more comedy-sketches courtesy of the Super Eccentric Theater, Service is nothing if not varied. Limbo is another glorious album-opener in a similar vein to Classix Nouveau or (again) Bill Nelson, while Shadows On The Ground continues the cinematic theme explored on earlier albums - it could grace a Royksopp or Air album and no-one would notice (well, except YMO or the bands in question). There was an element of writing-on-the-wall about the track-listing but it's a decent listen and a fitting curtain-call.
Other releases in the series include the live albums Public Pressure - ★★★★★★☆☆☆☆ and After Service - ★★★★★★☆☆☆☆, both decent enough concert curios in their own right.
This review also appeared also on Flipside Reviews.
Paul PLEDGER
19/06/2015
---