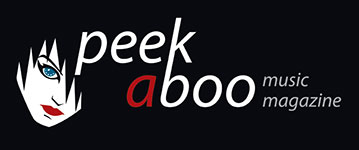 like this movie classics review
---
DOUGLAS SIRK
All That Heaven Allows
Movie
•
Movie classics
Drama
[88/100]

Universal Pictures
19/06/2015, Didier BECU
---
If your name is Douglas Sirk, you're almost branded to seek fame in Hollywood. In fact, his real name was Hans Detlef Sierck, but when the German filmmaker fled to America in 1937 because his wife was Jewish, he decided to Americanize his name. That's what he also did with his films. In Germany, he was best known for his Heimat films, but in America he would be the figurehead of the lush melodrama during the 50s. His most famous (and best) films are made for Universal, in which he fully used the Technicolor-techniques. Sirk used bright colors like no one before. Every scene looks like a painting in which each color has its own function. Even the most dramatic images are created by Sirk with the most beautiful color palette. Movies like Magnificent Obsession, Written On The Wind, The Tarnished Angels, A Time To Love And A Time To Die and Imitation Of Life are among the most beautiful of what postwar Hollywood had to offer. That of course includes the majestic All That Heaven Allows. It was the studio who insisted on making it, because after the immense success of Magnificent Obsession, there was a high interest to reunite Ruck Hudson and Jane Wyman (the first wife of Ronald Reagan) on the big screen. The drama was a huge success, and is considered today as one of the most important films ever. You can see a homage in 8 Femmes by François Ozon and Far From Heaven by Todd Haynes, but there is also Ali: Fear Eats the Soul, the masterpiece by Rainer Werner Fassbinder from 1974 that set Cannes on fire. The German director actually loved American cinema his whole life and Douglas Sirk was his great example.
After all those years, this melodrama seems completely harmless, but in 1955 ​​this film made quite a stir. Cary Scott ( Jane Wyman ) is a wealthy widow. Everyone knows each other in the little village she lives in and the most important fact is that everyone is aware of the latest rumors. It is usually about the courtships of young people , but this time Cary is in the spotlight because she gave her heart to gardener Ron Kirby (Rock Hudson). The handsome Ron can get every girl in the village, but he opts for certainty in life and asks quite quickly the much older Cary ( even though Wyman was only 38 ) to marry him. The woman is happy, but in no time, there is strong opposition from everywhere. The villagers don't allow her a new luck, but also her two adult children refuse to give their permission for the marriage.
All That Heaven Allows was an indictment to the American society. Especially the fact that this film was told from the woman's point of view, was completely innovative, and quite daring for the time. The Fassbinder version in which an elderly woman is condemned by her surroundings because she starts an affair with a young Turkish man seems much bolder, nevertheless, the original of Sirk is a least an equally hard kick against a injust world.The acting is a bit stiff, but very suitable for this melodrama. The director is a genius whose film is backed by the excellent and unforgettable photography of Russell Metty, who would work with Orson Welles in Touch of Evil three years later.
Didier BECU
19/06/2015
---
Wie Douglas Sirk heet is bijna gebrandmerkt om in Hollywood faam te zoeken. Toegegeven, eigenlijk was zijn echte naam Hans Detlef Sierck, maar toen de Duitse cineast in 1937 naar Amerika vluchtte omdat zijn vrouw Joods was, besloot hij om zijn naam gewoon te amerikaniseren. Dat deed hij ook met zijn films. In Duitsland was hij vooral bekend voor zijn heimatfilms, maar in Amerika zou hij in de jaren 50 het boegbeeld worden van het weelderige melodrama. Zijn bekendste (en beste) films maakte hij voor Universal waar hij volop gebruik kon maken van de technicolor-technieken. Sirk gebruikte bonte kleuren zoals niemand dat eerder had gedaan. Iedere scène lijkt wel een schilderij, waarbij iedere kleur een eigen functie heeft. Zelfs de meest dramatische beelden verpakte Sirk in het allermooiste kleurenpalet. Films als Magnificent Obsession, Written On The Wind, The Tarnished Angels, A Time To Love And A Time To Die en Imitation Of Life behoren tot het allermooiste van wat het naoorlogse Hollywood op het bioscoopscherm toverde. Daar hoort natuurlijk ook de majestueuze All That Heaven Allows bij. Het was vooral de studio die aandrong op het maken ervan, want na het immense succes van Magnificent Obsession was de interesse groot om Ruck Hudson en Jane Wyman (de eerste vrouw van Ronald Reagan) weer op het witte doek te herenigen. Het drama werd een gigantisch succes en wordt vandaag als één van de allerbelangrijkste films ooit beschouwd. Er is zowel de hommage van François Ozon in 8 Femmes als Far From Heaven van Todd Haynes, maar natuurlijk is er ook Angst Essen Seele Auf, het meesterwerk waarmee Rainer Werner Fassbinder in 1974 Cannes veroverde. De Duitse regisseur dweepte eigenlijk heel zijn leven lang met Amerikaanse cinema en Douglas Sirk was zijn grote voorbeeld.
Jaren na datum lijkt dit melodrama volslagen onschuldig, maar in 1955 zorgde deze film voor heel wat ophef. De Nederlandse titel "Omstreden Huwelijk" spreekt boekdelen. Cary Scott (Jane Wyman) is een welgestelde weduwe uit het fictieve dorpje Stoningham. Iedereen kent er iedereen en het belangrijkste is dat iedereen op de hoogte is van de allerlaatste geruchten. Meestal gaat dat over de vrijages van jonge mensen, maar deze keer staat Cary in de belangstelling omdat ze haar hart heeft verpand aan tuinier Ron Kirby (Rock Hudson). De knappe Ron kan ieder meisje uit het dorp krijgen, maar hij kiest voor zekerheid in het leven en vraagt vrij snel de veel oudere Cary (ook al was Wyman pas 38) ten huwelijk. De weduwe kan met haar geluk geen blijf, maar stuit binnen de kortste keren op sterk verzet. Niet alleen de dorpsgenoten gunnen haar het nieuwe geluk niet, ook haar twee volwassen kinderen weigeren hun moeder de toestemming voor dit (voor hun toch) vreemde huwelijk.
All That Heaven Allows was een aanklacht tegen de naoorlogse Amerikaanse maatschappij. Vooral het feit dat deze film werd verteld vanuit het standpunt van de vrouw, was compleet vernieuwend, en vrij gedurfd. De Fassbinder-versie waarin een oudere vrouw door haar omgeving wordt veroordeeld omdat ze een verhouding begint met een jongere Turkse man, lijkt misschien veel gedurfder, toch is het origineel van Sirk een minstens even harde schop tegen de allesbehalve rechtvaardige wereld. De acteerprestaties zijn wat stijf, maar uiterst geschikt voor dit melodrama. De regie is in handen van een genie die wordt geruggesteund door de excellente, onvergetelijke fotografie van Russell Metty, die drie jaar later met Orson Welles zou samenwerken in Touch Of Evil.
Didier BECU
19/06/2015
---
---