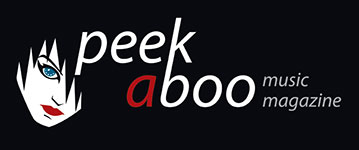 like this cd review
---
ATARAXIE
Slow Transcending Agony (10 year anniversary release)
Music
•
CD
Death Metal
•
Doom
[86/100]

Weird Truth Productions
24/06/2015, Wim GUILLEMYN
---
The French extreme doom/death metal band Ataraxie released 10 years ago this album and celebrate that birthday. The word Ataraxia was used by the Greeks to describe when someone has no troubles. When you hear this band, you can't say it sounds like that.
Slow Transcending Agony was their first official album and it was well received by the critics. Since then they released more albums and with every release they musically have grown a bit. So in a way, this album was the starting point for their original doom sound. They combine fast dark metal with slowly doom.
But this album still sounds good. A very slow opener (Step into the Gloom) followed by the fantastic Funeral Hymn. Just when you think by that it will be slow, we get some nice breaks. L' Ataraxie is a nice piece of 12 minutes. Every song lasts between 9 and 12 minutes, but you will never lose the attention. There is excellent guitar work, the vocals are heavy but with variation, also the drums are splendid.
This edition will be released on 1000 copies by the Weird Truth label and will include an exclusive bonus: a cover of The Tree of Life and Death by the Australian band diSEMBOWELEMENT. Not for everyone, that's for sure, but a tip for lovers of doom.
Wim GUILLEMYN
24/06/2015
---
De Franse extreme doom /death metal band Ataraxie bracht 10 jaar geleden hun eerste officiële album uit. Dit willen ze vieren met de geremasterde heruitgave daarvan. Bij de oude Grieken betekende 'Ataraxia' dat je je in een staat bevindt waarin je geen zorgen hebt. Bij het horen van deze band is dat echter het laatste waaraan je denkt.
Slow Transcending Agony werd bij zijn release goed onthaald. Sindsdien zijn ze muzikaal nog gegroeid waardoor dit album dus een beetje aan de basis van hun latere carrière lag. Deze originele doom band combineert ritmische dark metal met trage en logge doom, vandaag nog meer dan tien jaar terug en met meer variatie.
Dit album klinkt nog altijd geweldig en episch. Van de trage opener (Step Into the Gloom) gevolgd door het fantastische Funeral Hymn. Wanneer je bij deze laatste denkt dat het te sloom wordt, komen er tempowissels. L' Ataraxie is een mooi werkstukje van 12 minuten. Elke song duurt ergens tussen 9 en 12 minuten, toch verlies je nergens de aandacht. De rifjes zijn goed geplaatst en er is puik gitaarwerk. De stem is uitstekend: heavy,met veel afwisseling en ook een pluim voor de drums die de songs tot hun recht laten komen.
Deze uitgave bestaat uit 1000 gelimiteerde digipacks die door het Weird Truth label wordt uitgebracht. De bonus is een cover van The Tree of Life and Death van de Australische band diSEMBOWELEMENT. Niet geschikt voor het grote publiek, maar voor liefhebbers van dit genre.
Wim GUILLEMYN
24/06/2015
---