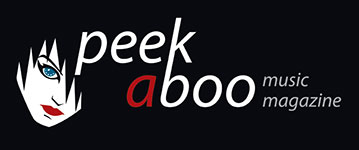 like this cd review
---
LEFTFIELD
Alternative Light Source
Music
•
CD
Dance
[85/100]

Universal Music
23/06/2015, Paul PLEDGER
---
It's been an incredible sixteen years since the Mercury-nominated Rhythm and Stealth cemented Leftfield's reputation as serious contenders for the Brit-techno crown. But by the close of the '90s, so-called club-culture was changing direction and becoming a commercial commodity and Leftfield didn't quite fit beyond the review pages of earnest monthlies and Sunday supplements. Their untouchable game-changing classic debut Leftism was but a distant memory by the turn of the century and within a few years, Neil Barnes was left to fly the flag solo after Paul Daley's departure.
Barnes will therefore continue to be Leftfield for the foreseeable future as he attempts to reignite the fervour and enthusiasm drummed up by previous anthems such as Open Up (with John Lydon), Afrika Shox (with Afrika Bambaataa), Cut For Life, Release The Pressure and the perennial Original (with Toni Halliday). Alternative Light Source pulls together an array of guests including Polica's Channy Leaneagh, TV on the Radio's Tunde Adebimpe and Sleaford Mods as well as acting as something of a showcase for various British dance genres.
Things start impressively enough with the arms-in-the-air majesty of Bad Radio and the widescreen euphoria of first single Universal Everything before the first pair of the guest contributions sparks Bilocation and Head and Shoulders into life, the latter starring the inimitable random spitting courtesy of Jason from Sleaford Mods.
Things improve further with the blissed-out dubbed-up instrumental Dark Matters and the infectious Little Fish, an insistent track destined to become something of a signature tune for Leftfield, as Barnes bridges the gap between club-night peaking and the afterglow of the comedown. Storm's End echoes some of Zomby's most languid work while the title-track is seriously disorientating after starting as an innocent contender for Cafe del Mar.
And with Shaker Obsession we're airlifted straight back into the middle of a mud-drenched field in the '90s before Levitate For You brings the relief and says 'there, there' before offering skanked-out psychedelic sedation and urging you to replay the whole thing again. Because, against all the odds, in a sea of unrelenting commercial commodity identikit hard-house and chip-pop, Leftfield's Neil Barnes has created a blessed alternative that recalls the good times of yore and heralds another escapist era for those too old to care or too young to settle down.
This review also appeared also on Flipside Reviews.
Paul PLEDGER
23/06/2015
---