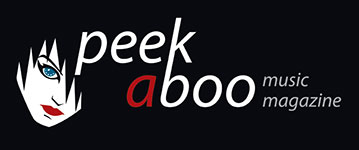 like this movie review
---
EVAN GOLDBERG & SETH ROGEN
The Interview
Movie
Comedy
SONY SPHE
22/06/2015, Didier BECU
---
You can write essays about it, unfortunately sensation sells and not quality. In normal circumstances, no one would have cared about The Interview, but political situations made it a huge success. The tyrannical Kim Jong-un is the leader in North Korea, but in the West he is only a figure that is used for mockery. Every day you can see on social media jokes about Kim's new hairdo or his hilarious statements. And well, why not make a movie about that mad guy went through the mind of the successful duo Evan Goldberg and Seth Rogen. The young audience adores their humor (This Is the End), so the same concept with Kim Jong-un in the leading role can't go wrong, right? Just remember Team America. Unfortunately (or rather fortunately), the North Koreans were very offended. It started with a cyberattack on the computer systems of Sony and it became a threat of terrorist attacks if the Americans would dare to show this insult in their cinema halls. First Sony played on safe, but the pressure of the film lovers who hate censorship was so great that the company finally released the film in the theatres (although by then the whole world had seen it on different channels through the net).
The reviews of many "film connoisseurs' which subsequently followed was a laugh. Was this the movie the world was waiting for? Where was that political film about North Korea? Well, it actually says more about the media than the filmmakers. You can note that Rogen and Goldberg satirize the North-Korean leader, but this film is merely made to make you laugh, nothing more. The story begins in America. Presenter Dave Skylark (James Franco) has a huge popular talk show. Each time he manages in letting celebrities making confessions which they later will regret. Eminem turns out to be gay, Rob Lowe wears a wig and Joseph Gordon-Levitt does something dirty with animals. Kim Jong Un (Randall Park) is not as dull as everyone thinks, and guess what? The North Korean dictator seems to be a big fan of Skylark. That brings Dave's producer, Aaron Rapaport (Seth Rogen) to the idea to interview the man. Kim Jong Un sees this as an opportunity to polish his image. Unfortunately for the two, also the US government also intervene. Skylark is allowed to have a chat with Kim Jong-un, but he has to kill him.
The humor is a matter of taking or leaving it. The two do not investigate the fact whether Kim Jong- Un respects the human rights or not. No, they want an answer to the question if the man has an anus. No, your reviewer has not drink a half a bottle of whisky. This is indeed the key question of the film. And well, if this silly nonsense makes you feel sick, then we only have one advice for you : do not start this film. In case you'll like it, then you're guaranteed for a good ride. The performances are enjoyable. Randall Park imitates indeed the North Korean madman in an outstanding manner, Seth Rogen plays just too much on autopilot, while James Franco performs a very funny role (although his character works after a while on the nerves). So no, The Interview is not a masterpiece, but if you're keen on 21 Jump Street , Superbad or any other Pineapple Express then you'll enjoy this one too.
Didier BECU
22/06/2015
---
Je kan er ellenlange essays over schrijven, helaas zorgt sensatie voor verkoop en niet kwaliteit. In normale omstandigheden zou niemand wakker hebben gelegen van de leuke ongein die The Interview is, maar de actualiteit zorgde ervoor dat de film een gigantisch succes werd waarover iedereen sprak. De tirannieke Kim Jong-un heeft in Noord-Korea wel de touwtjes stevig in handen, in het Westen blijft hij niet meer dan een figuur waarmee iedereen graag de spot drijft. Elke dag verschijnen er op de sociale media grapjes over Kims nieuwe haartooi of diens hilarische uitspraken. En tja, waarom zou zoiets niet in een film kunnen werken moet het succesduo Evan Goldberg en Seth Rogen hebben gedacht. Het jonge publiek lust hun platte pis- en kakhumor (This Is The End) dolgraag, dus kan een verhaal met Kim Jong-un niet mislopen, niet waar? Herinner je gewoon de poppenfilm Team America. Helaas (of eigenlijk gelukkig) voor hun, staken de Noord-Koreanen er een stokje voor. Het begon met een cyberaanval op het computersysteem van Sony en escaleerde tot een dreiging van terreuraanvallen indien de Amerikanen het zouden aandurven om deze belediging in de bioscoopzalen te vertonen. Men koos eerst het hazenpad, maar de druk van de filmliefhebbers die geen censuur pikken werd zodanig groot dat Sony uiteindelijk toegaf en de film in de zalen toch uitbracht (ofschoon de hele wereld hem ondertussen al op verschillende kanalen via het net had gezien).
De recensies van vele "filmkenners" die nadien volgden waren allesbehalve mals. Was dit nou de film waar de hele wereld zijn adem voor inhield? Waar was dat politieke beeld over Noord-Korea nu gebleven? Tja, het zegt eigenlijk meer over de persjongens dan over de filmmakers. Je merkt wel dat Rogen en Goldberg dit ridicuul heerschap hekelen, maar deze film is louter gemaakt om eens goed te schuddebuiken, meer niet. Het verhaal begint in Amerika. Presentator Dave Skylark (James Franco) heeft daar een enorme populaire talkshow. Telkens slaagt hij erin om beroemdheden bekentenissen te laten afleggen waarvan ze achteraf spijt krijgen. Eminem blijkt homo te zijn, Rob Lowe draagt een pruik en Joseph Gordon-Levitt doet iets vies met dieren. Kim-Jong Un (Randall Park) is helemaal geen saaie piet zoals iedereen denkt, want wat blijkt? De Noord-Koreaanse dictator is een grote fan van Skylark. Dat brengt Daves producent, Aaron Rapaport (Seth Rogen), op het idee om de man te gaan interviewen. Kim-Jong Un ziet dat helemaal zitten en grijpt hiermee een kans om zijn imago wat op te poetsen. Helaas voor de twee komt ook de Amerikaanse overheid zich met de zaak bemoeien. Skylark mag met Kim-Jong Un een theekransje houden, op voorwaarde dat hij de man die de wereld voor geen haar vertrouwt ombrengt.
De humor is te nemen of te laten. Zo gaan de twee niet onderzoeken of Kim Jong-Un de mensenrechten wel of niet respecteert. Neen, men wil een antwoord op de vraag of de man in kwestie een anus heeft of niet. Neen, jullie recensent heeft geen halve fles whiskey op. Dit is wel degelijk de hamvraag van de film. En tja, als zo'n grappen als onnozele larie in je oren klinken, dan hebben we maar één raad voor je: begin niet aan deze film. Kun je er wel tegen, dan zit je gegarandeerd goed met deze komedie. De acteerprestaties zijn genietbaar. Randall Park imiteert inderdaad de Noord-Koreaanse gek op uitmuntende wijze, Seth Rogen is net iets te veel op autopiloot ingesteld, terwijl James Franco een zeer grappige rol vertolkt (ook al werkt zijn nichterige personage na een tijdje op je zenuwen). Dus neen, The Interview is helemaal geen meesterwerk, maar wie van 21 Jump Street, Superbad of gelijk welke Pineapple Express hield zal zich best kunnen amuseren met deze productie.
Een blik op het ellenlange lijstje van de extra's verraadt meteen dat er aan bonusmateriaal op dit schijfje geen gebrek is. Het gaat wel om zeer korte filmpjes, over de informatieve waarde ervan hebben we het liever niet. Allereerst heb je de weggelaten scènes, wat grapjes (gag reel) en een selectie van zinnen die je moet onthouden (Line-O-Ramas). Verder vind je hier een hele hoop filmpjes die een gemiddelde speellengte van vijf minuten hebben. Iedereen die een beetje op de hoogte is van recente Amerikaanse komedies weet wel wie Seth Rogen en Evan Goldberg zijn, maar om zichzelf nog eens in de bloemetjes te zetten hebben beide heren voor de extra Directors of This Movie gezorgd. In Spies Among Us gaat men zeven minuten dieper in op de acteurs en de rollen die ze vertolken. Randall Park Audition Tape is dan weer een vijf minuten durende ode aan Randall Park omdat hij zo treffend Kim Jong-un vertolkt. Hetzelfde, maar met andere beelden en woorden, wordt in Getting Into Character verteld. Dating A Dictator is een filmpje van welgeteld 70 seconden waarin we zien hoe Kim Jong-un een video voor een datingsite opneemt. Er speelt een hondje mee in de film en natuurlijk heeft ook dat diertje recht op een extra filmpje (Puppy Power). Ook de tijger (ofschoon men in het verhaal dacht dat het een oranje hond was) krijgt in Here Kitty Kitty zijn vijftien (nou ja, vijf) minuten faam. Nog meer grappen zie je in Joking Around en als je wil weten hoe plezant Rogen en Franco het vinden om naakt te spelen, moet je beslist Naked & Afraid zien.
De meest besproken film van het jaar is eindelijk in de winkelrekken te vinden. Maar bezint eer ge begint. The Interview is zowel letterlijk als figuurlijk onderbroekenhumor die niet bij iedereen in de smaak zal vallen. Het voordeel is wel dat je na 100 minuten eindelijk zult weten of die mafkees uit Noord-Korea nu een anus heeft of niet!
Didier BECU
22/06/2015
---
---