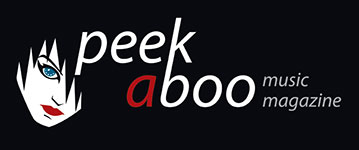 like this cd review
---
FFS
Franz Ferdinand & Sparks
Music
•
CD
Indie
•
Post Punk
[75/100]

Domino Records
25/06/2015, Paul PLEDGER
---
There was this Scottish art-rock outfit and an American operatic-pop duo who bumped into each other and made an album. After a few raised eyebrows and doubtful grimaces, that album was eventually acclaimed by critics and fans alike.
And that's as good a punchline as you're going to get because, ffs, FFS is really rather engaging, both for those old enough to remember Franz Ferdinand's arrival and older still to recall Chaplin-tached Ron and curly-permed brother Russell trilling their way through the most eccentric theatrics on seventies' TV. This Town Ain't Big Enough For The Both Of Us? Amazingly, it appears so.
Right from the off, FFS brims with kitsch and candour in equal measure, a bright, breezy and bubbly concoction of hi-energy indie-disco and flamboyant look-at-me art-pop that avoids the obvious band foibles - y'know, chin-stroking earnest lyrics or flouncy synth-operettas that both slip into their respective repertoires occasionally. Nowt wrong with that you might say but spread over a double album, well you might have been reaching for your trusty sawn-off.
As it is, side one (OK, the first four songs digital kids) are as pin-sharp as you'd imagine with Johnny Delusional and the wittily-titled Call Girl which features many a quotable one-liner - "I gave up blow and Adderall for you/ So I'd have enough dough to spend on you" being just an example. Supergroup FFS dress up paranoia in cotton-candy beats on Save Me From Myself, pack an element of comedy into The Man Without a Tan's musical trousers and Piss Off is a heartened plea to "Tell everybody to piss off tonight".
The arch Collaborations Don't Work couldn't be more wrong with its suggestive moniker while Things I Won't Get is a self-effacing list of untouchable shitnaks and the line "...when I see you lying by my side, I understand you well...". Aw, bless.
Not all of FFS should be here - the likes of Police Encounters and So Desu Ne are a bit too twee on first listen, but head to the four extra vinyl tracks and you get a quartet of less frenetic examples of the FFS oeuvre with mixed results. Try and find the sixteen track option, regardless of format.
This review also appeared also on Flipside Reviews
Paul PLEDGER
25/06/2015
---