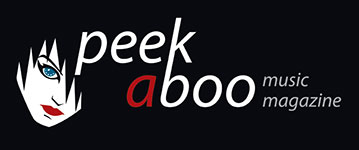 like this cd single review
---
LEAETHER STRIP
Talk Talk Revisited
Music
•
CD single
Synth Pop / Electro Pop
[95/100]

Self-released
18/09/2015, Britta Tabrit
---
WOW! When I heard of Leaether Strip doing a "Talk Talk" – Tribute I just couldn't resist!
"Talk Talk" is one of my favorite 80(s bands of all times and who could say that "Such A Shame" isn't their most brilliant song?! This song still makes me sing, dance and think about old times (no, I'm not talking about feeling old here – more about feeling privileged).
So, I got the promo stuff from Claus Larsen and god damn it…. today I had to work overtime and when I got home I had to check and listen immediately. And yes, it was WOW! And what was even more WOW was the fact that there's an extended version as well. The tribute is done really really well. I mean, let us be honest. Reinventing such a diamond? Is it possible? Only if you take the original and give it your very own touch. And it's 80s combined with 80's EBM. So I guess it's obvious, isn't it? The same for the second "Talk Talk" song on this tribute, the song "Hate".
A MUST HEAR for fans of "Talk Talk" and the Danish EBM masters! This tribute won't let you down, I promise!
Both songs come as extended versions also, released on October 15th and you can pre-order your download here: http://leaetherstrip.bandcamp.com/album/talk-talk-revisited
The single is limited to 250 copies.
http://www.palaceofworms.com/newspage.html
Britta Tabrit
18/09/2015
---