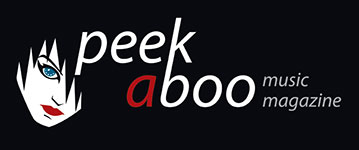 like this album classics review

---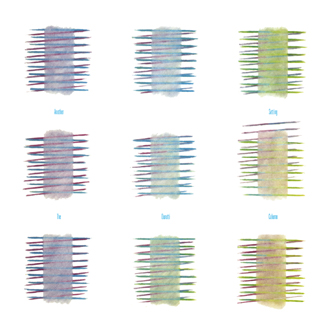 DURUTTI COLUMN
Another Setting
Music
•
Album Classics
Classical
•
Minimal
•
Post Punk
[94/100]

Factory Benelux
18/09/2015, Didier BECU
---
I guess that you're already used to the fact that colleague Paul is praising the genius of The Durutti Column, but this time I'll do the job. With pleasure, as they're simply the most underrated band in the world, the best band you've never heard, unless you're a devoted Factory or Les Disques Du Crépuscule fan.
The story of this fabulous duo starts in 1978. When playing at the Factory Club in Manchester, label boss Anthony Wilson was totally overwhelmed by their sound and offered them two tracks on A Factory Sample (a double 7"inch) that also featured John Dowie, Cabaret Voltaire and of course Joy Division. The rest as they say is just some Mancunian history…
I know it's our job to describe the music of Vini Reilly and Bruce Mitchell, but it's a rather hard task, simply imagine what would have happened if Cat Stevens was inspired by post-punk, and I guess you (nearly) have the sound of The Durutti Column. Their music is almost always dominated by a fragile guitar, beating percussions and lyrics that could have been written by the poet next door. Vini is not the Arthur Rimbaud of his generation, but anyone understands the weltschmerz this guy is singing about.
Wilson took a very big risk in signing The Durutti Column to his label as even Martin Hannett who produced their debut (The Return Of The Durutti Column) was confident that no one would be interested in a mixture of classical music, jazz and post-punk. In a way, Martin was right, as even after a huge amount of releases it's indeed not an easy thing to find a Duruti Column fan. But if you are, then you can be sure that they're completely addicted to this godlike troubadour! Another Setting appeared in 1983 and it was the third album by the duo. Just like almost all other Factory records Another Setting is re-released (and remastered) on Factory Benelux on CD and contains six extra tracks.
The album was produced by Chris Nagle, an engineer who was one of Martin Hannetts favourites and someone who is definitely influenced by his style. Opener Prayer is an instrumental that has a Soft Verdict touch. I really don't know if there is something like a Crépuscule style, but one thing is for sure: an album can't have a better start than this. After the short experimental track Response, Bordeaux is a typical Durutti Column song: the banging drums by Bruce Mitchell go straight through your heart, while Vinni sings something about Bordeaux, at least I guess he does. But there's no need to understand it, as after all music is an universal language and anyone who has a heart will understand the sound of Manchester's finest.
For A Western is another musical interlude. Somewhere you tend to think that Vini has written a million of these, and even if he probably has, they are always touching. The Beggar is the best known song of this sublime album. If The Durutti Column ever sounded like Section 25, then it must be on this track, sublime Factory post-punk! Francesco is another instrumental track in which Vini shows what a virtuso he is on the guitar. Simply impressive!
Smile In The Crowd is without any doubt one of the darkest songs this duo has ever made. If the words "I want your special smile" sounds familiar, then perhaps you might know those of Martin L. Gore's version who covered the song on Counterfeit. The album closes with Spent Time, a weird track with even a schizophrenic feel. Scary, but amazing! One of the most wonderful albums ever, just like all albums by Vini.
As said before, there are 6 bonus tracks on this release. These are live versions of The Beggar and Bordeaux, two songs (Love Fading and For Noriko) that appeared on Japanese 7"inch, Piece For Out Of Tune Grande Piano that is taken from the Deux Triangles EP. The most bizarre song however is I Get Along Without You Very Well, that features the vocals of Lindsay Reade, who is the former wife of Tony Wilson. Nah, she can't sing at all, but the song is just perfect!
Didier BECU
18/09/2015
---