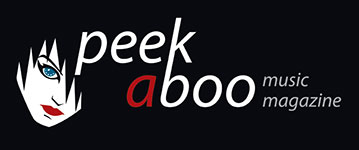 like this album classics review

---
DURUTTI COLUMN
Another Setting
Music
•
Album Classics
Post Punk
[80/100]

Factory Benelux
20/08/2015, Paul PLEDGER
---
When compared to other Durutti Column releases such as LC, The Return of the Durutti Column and The Guitar and Other Machines, 1983's Another Setting is generally cruelly cast aside as the runt of the litter. Originally pressed on cheap quality vinyl and mastered at half the standard volume, Another Setting looked beautiful but sounded rotten - I know, I went through five of them before finding a copy that didn't sound like it was made of cardboard and being played with a barbed-wire stylus. If ever there is one album of Durutti Column's that deserved a decent vinyl reissue, this is it. Still waiting.
For now though, Factory Benelux have grabbed the baton with this beautifully-packaged digital reissue, this time with some rare extras added to the fold. The album in question is a dark experience, featuring Reilly's guitar mixed way too quiet, his vocals indecipherable all too often, Bruce Mitchell's resonating percussion just a bit too loud or not loud enough, some lovely brass and woodwind touches buried in the swamp and a few of DC's most enduring songs sounding decidedly unfinished. For a Chris Nagle mix, it's woefully understated. Beautiful, but too shy - a few months previously, Factory's jewel in the crown New Order had just unleashed their sonically enlivening Power Corruption and Lies album. In contrast, that third album syndrome had just kicked in where Durutti Column were concerned. But ignore past discrepancies and former critical analysis - here is another Another Setting.
Key tracks include the pastoral classical opener Prayer and its sister track Second Family (bring on the cor anglais), the powerfully observational The Beggar and the almost-pop You've Heard It Before, while the original studio readings of Bordeaux (later re-recorded in sprightly electro fashion for The Guitar and Other Machines) and the funereal Smile in the Crowd (covered by Martin Gore) are as bleak as it gets. Conversely, For a Western and Francesca rank as two of Reilly's most simplistic yet prettiest little pieces of joy.
Amongst the extras are both sides of the ultra-rare mortgage-melting Japanese 7", Love Fading (basically, A Silence in edited form) and For Noriko (typical echoey piano and drum-machine based song, not unlike the Short Songs For Pauline era). There are two (great) live mixes of The Beggar (Paris La Cigale) and Bordeaux (from Womad 1988 - that whole concert needs issuing properly) as well as the 12-minute Piece For Out of Tune Grande Piano and the ill-conceived I Get Along Without You Very Well cover.
Sumptuously-packaged in a fold-out sleeve starring the original watercolours of Jackie Mitchell (Bruce's wife) and sounding as fresh as a daisy, Another Setting deserves far more plaudits than its had - here, in another setting, is your ideal starting point for re-discovering.
This review also appeared also on Flipside Reviews.
Paul PLEDGER
20/08/2015
---