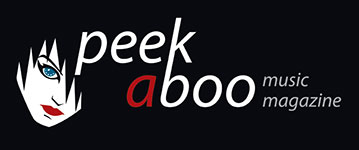 like this cd review
---
FRANKIE & THE HEARTSTRINGS
Decency
Music
•
CD
Indie Rock
•
Pop
•
Rock
[75/100]

Pop Sex Ltd.
18/08/2015, William LIÉNARD
---
Frankie & The Heartstrings, a band from Sunderland in North East England,ddebuted in 2011 and meanwhile released its third album. Decency is the logical continuation of the album The Days Run Away, which means that the political and social ideas of the band members are again the main source of inspiration. In England Frankie & The Heartstrings shared the stage with The Vaccines, Franz Ferdinand and James Ray, in continental Europe, the band is still poorly known. Time to do something about it.
After a brief intro of barely a minute (Peterborough Dogs), with acoustic guitars and voices, we hear the title track Decency, a smooth rock 'n roll song with violent vocals and quite swinging guitars. Think Yourself Lucky is of the same sort, narrative and pulsating, modern old school with a 50's choir, while the good sounding choir in Save It for Tonight takes us back to the beautiful harmonies of the Beach Boys. Most beautiful track so far.
Money floats on a beautiful bass and big band-like copper, and unfolds into a horny rock ballad, with whining guitars. In Hate Me Like You Used To the pace is much slower. A distorted sound can be heard through the melodious guitar playing and then a gorgeous melody follows, towing and seductive, against a wall of buzzing strings: power-rock for the biggest stages in the world. Our favorite. Berlin Calls is a pop song from the great English tradition: wonderful harmonies, pounding guitars, beautiful guitar playing and an atmosphere as if anything is possible. Balconette is again old school rock 'n roll, simple and straightforward, and Someday Anna rocks as if the 50s never ended. But rock 'n roll is timeless, that we already knew.
Just Not in Love and Not for Pleasure add little to what we have already heard, but the fragile Knife in My Back draws the attention with simple guitar playing and fragile vocals, bound together into a stunning pop song with a touch of piano, gentle noise and gurgling synths. Another favorite. Easy Life closes the album with a generous portion of rock and frantic vocals, kind of a calling card for Frankie & The Heartstrings, but catchy with the old-fashioned choir in the middle. We admit it: difficult to stay put!
Maybe a little too much tracks to make it a complete success, but if you forget the reps, then there is much going on on this album (produced by MJ of Hookworms), that takes you to the good old days of rock 'n roll and contains attractive contemporary compositions as well.
Tracklisting:
01. Peterborough Dogs
02. Decency
03. Think Yourself Lucky
04. Save It For Tonight
05. Money
06. Hate Me Like You Used To
07. Berlin Calls
08. Balconette
09. Someday Anna
10. Just Not In Love
11. Not For Pleasure
12. Knife In My Back
13. Easy Life
http://popsexltd.com/
http://youtu.be/4_67MaEWSgc
https://www.youtube.com/watch?v=ys5yXeFL0uY
William LIÉNARD
18/08/2015
---
Frankie & The Heartstrings is een gezelschap uit Sunderland, in het noordoosten van Engeland, dat z'n debuut afleverde in 2011 en ondertussen aan z'n derde album toe is. Decency is een logisch vervolg op het eerdere album The Days Run Away, wat betekent dat het politieke en sociale gedachtengoed van de bandleden opnieuw de belangrijkste inspiratiebron is. In Engeland deelden Frankie & The Heartstrings al het podium met o.a. The Vaccines, Franz Ferdinand en James Ray, bij ons zijn ze nog zo goed als onbekend, tijd dus om daar wat aan toe doen.
Na een kort intro van nauwelijks een minuut (Peterborough Dogs) met akoestische gitaar en stemmen, krijgen we meteen de titeltrack Decency te horen, soepele rock'n roll met heftige groepsvocalen en flink swingende gitaren. Think Yourself Lucky is van dezelfde snit, verhalend en pulserend, old school in een eigentijds jasje, met een 50s koortje in het refrein, terwijl het achtergrondkoortje in Save It for Tonight ons terugvoert naar de prachtige harmonieën van de Beach Boys. Mooiste track tot nog toe.
Money dobbert op een prachtig basgeluid en bigbandachtig koper, en ontvouwt zich tot een hitsige rockballade, met jengelende gitaren. In Hate Me Like You Used To ligt het tempo een stuk lager, er klinkt een distored geluid door het welluidende gitaarspel en dan volgt een bloedmooie melodie, slepend en verleidelijk, tegen een muur van zoemende gitaren: powerrock voor de allergrootste podia ter wereld. Onze favoriet. In Berlin Calls wordt weer een tandje bijgestoken voor een popsong uit de grote Engelse traditie: wonderlijke vocalen, beukende gitaren, prachtige gitaarsolo en een sfeer alsof alles mogelijk is. Balconette is opnieuw old school-rock'n roll, eenvoudig en rechttoe rechtaan, net zoals Someday Anna, dat rockt alsof de jaren 50 nooit zijn geëindigd. Maar dat rock'n roll van alle tijden is, dat wisten we ondertussen wel.
Just Not in Love en Not for Pleasure zijn een beetje een herhaling van wat we al gehoord hebben, maar het fragiele Knife in My Back trekt opnieuw de aandacht, want eenvoudig gitaarspel en breekbare vocalen bouwen samen een bloedmooie popsong met een vleugje piano, voorzichtige noise en zacht ruisende synths. Opnieuw een favoriet. Easy Life sluit het album af met een flinke portie rock en hectische vocalen, een beetje het visitekaartje van Frankie & The Heartstrings, maar wel aanstekelijk met het ouderwetse koortje halfweg. We geven het graag toe: moeilijk om stil bij te blijven!
Misschien net iets te veel tracks om helemaal goed te zijn waardoor er af en toe sprake is van herhaling, maar als je dat even vergeet, valt er toch heel wat te beleven op dit door MJ (Hookworms) geproduceerde album, dat je meevoert naar de goede oude tijd van de rock 'n roll, en dat tevens aantrekkelijk eigentijdse composities bevat.
William LIÉNARD
18/08/2015
---
---