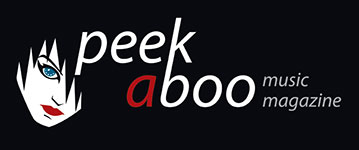 like this cd review
---
LEAETHER STRIP
World Molæster
Music
•
CD
Laebel Music
28/08/2018, William ZIMMERMAN
---
It's almost hard to believe that it's been 30 years since the beginning of a project that would change ebm/industrial music and inspire a countless number of artists worldwide but celebrating that 30 years with a monstrous new album and tour is the man responsible for such change.
World Molæster is the brand new release from Leæther Strip due out on 1st Sept and available exclusively on Bandcamp.
""World Molæster" is a collection of hard hitting songs in the well known Leæther Strip sound. Spanning from scary, boombastic and dark arrangements to up tempo aggressive stompers fit for a dancefloor. Lyrics are as always very personal and bound to attract the listeners attention – dark but always with a glimpse of hope."
World Molæster contains a generous 17 tracks (or 18 if you select the Tour Edition). Here's the truly magical thing about this album and what makes it so appropriate for a 30 year celebration. Imagine the steady beats that have dominated much of the last few albums but combined with some of the sounds used from the "Legacy"/"Self-Inflicted" era and little nuances from 80s new wave. In other words, Leæther Strip not only celebrates the dynamics of his music over the past 30 years but also the music that influenced him as well. There were just certain rhythms and synth sounds that were responsible in part of the character of such albums as Legacy of Hate and Lust and Self-Inflicted. When you listen to World Molæster, you'll hear them again but with a modern twist.
Even the higher-pitched synth sounds that appear toward the beginning of a classic like "Strap Me Down" appear similarly in a new song like the title track. Alternatively, a song like "Cracks So Deep" remind us of the thin analog synth-based music of someone like Gary Numan and other 80s innovators.
Now I've said it before and I'll say it again… we likely would not have a Leaether Strip nowadays without his husband, Kurt. Clearly a track like "We Wouldn't Change A Single Day" is a testament to the devotion and journey these two have made in spite of obstacles the past few years.
"Harvest For The Rejects" is indeed an uplifting but hard-hitting highlight of this album but Claus drops the speed slightly for perhaps the most powerful track on the album, "Where The Poppies Grow." An emotionally intense track indeed, this evokes an image of an individual overwhelmed but determined and filled with perseverance.
Emotionally and musically dynamic, World Molæster just might be the best thing that Leæther Strip has done in a long while. It should even satisfy the closed-minded fans who failed to stick around after the 90s.
Current World 30th Anniversary Tour Dates :
14 Sep. Odense Musikbibliotek (DK) (Klutae a.m)
28 Sep. Copenhagen (DK) Salen
6 Oct. Stockholm (SE) Bodyfest at Nalen
12 Oct. Bremen (DE) Lila Eule
13 Oct. Autumn Moon Festival (DE) Hameln
19 Oct. Oberhausen (DE) Kulttempel
20 Oct. Frankfurt (DE) Das Bett
26 Oct. Berlin (DE) Urban Spree
27 Oct. Dresden (DE) Bunker
28 Nov. Manchester (UK) Academy 3
29 Nov. Bristol (UK) Fleece
30 Nov. Glasgow (UK) Ivory Blacks
1 Dec. Wolverhampton (UK) Slade Rooms
2 Dec. London (UK) Acedemy Islington
14 Dec Hannover (DE) Subkultur
15 Dec SINT-NIKLAAS (BE) BIMFEST
http://www.leaether-strip.com/
http://www.facebook.com/LeaetherStrip
http://laebel-music.dk
https://www.facebook.com/laebelmusic
William ZIMMERMAN
28/08/2018
---