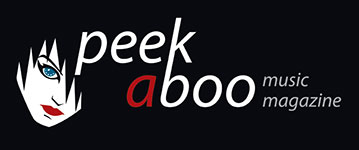 like this cd review
---
EUROPEAN GHOST
Collections Of Shadows
Music
•
CD
Dark Wave
•
Post Punk
[91/100]

Unknown Pleasures Records
27/08/2018, Jurgen BRAECKEVELT
---
European Ghost is an Italian trio consisting of Cristiano Biondo (vocals & lyrics), Giuseppe Taibi (bass, synths, drum machines), Mario d'Anelli (guitars, synths). In their own words they describe their music as a mixture of Electro, Dark-Wave and autistic Post-Punk. A description that creates some expectations. This album, 'Collection Of Shadows', was released by Unknown Pleasures Records.
It invokes subdued suffering and sadness from the first moments. The deep intense pain can be felt immediately. 'Suspended in The Void' is a blissful post-punk song that has it all: coldness, melancholy, despair, pain, grief and depth … not only instrumentally but also with the great voice of Cristiano.
A frugal guitar-sound braids itself in a more subdued way throughout the whole Dark-Wave sounding track 'Another Vision'. Maybe the song sounds a little less dark and heavy but is blissful in terms of arrangement. 'Dream House' balances on a very thin line between Cold-Wave and postpunk. But who the f*ck cares! As long as it sounds great! The next song, 'Dream House' is however so dark and beautiful it evokes a hint of dreaminess. Yet I hope for the resident that the 'Dream House' is not bewitched, imagine entering your living room while the 'Skeletons Are Dancing'. Dancing to what you might wonder? Well, a blissful bassline surrounded by a straight drum sound and with effects immersed guitar. And if it all tends to sound like the early The Cure... yes, then even a skeleton would dare to undertake some cautious dance moves.
That electronics also gets its place is proven in the title song 'Collection Of Shadows'. Dark-Wave in its pure form. Towards the end a six-stringed instrument meanders through the song, lifting the song to an even higher dreamy level. 'My Hibernation' sounds in fact so chilly and cold the title fully covers the load. It is almost minimal, due to the economical use of instruments and what sounds those instruments produce.
'Acid Man' is slightly more up-tempo Post-Punk, it remains extremely dark. The all-devouring bass guitar provides a backbone that can hardly be damaged. That European Ghost does not stay on a well trodden path becomes all too clear in 'Moderate'. Solid rhythms, synths that are pushed in a large extent to the limit and totally different screaming vocals. An electro song, with a madness of vigor, one that makes you breathless. Then we return to Post-Punk ending this album with 'Black Ocean'. The ocean enters your ears in small waves, only to swirl there until, almost like a ballad, a pure song emerges. I can only conclude, despite the sunny day on which I write this, that is the reason there are goose bumps on my arms. And says it all for me…
Thank you European Ghost for taking one hour by the throat, to mesmerize, amaze, bring me enjoy, and allow me to be blown away by this beauty, diversity, strength and simplicity. Yes, all this in only 10 songs! Unsurpassed and pure class!
Jurgen BRAECKEVELT
27/08/2018
---
European Ghost is een Italiaans trio, bestaande uit Cristiano Biondo (vocals & lyrics), Giuseppe Taibi (bass, synths, drum machines), Mario d'Anelli (guitars, synths). Naar eigen zeggen brengen ze een eigen mix van elektronica, darkwave en autistische postpunk. Dat schept verwachtingen natuurlijk. Op Unknown Pleasures Records verschijnt de langspeler Collection Of Shadows.
Het is ingetogen smart en droefheid vanaf het eerste moment. De diepe intense pijn is instant voelbaar. Suspended in The Void is een zalig postpunknummer dat alles hééft: kilte, melancholie, wanhoop, pijn, smart, diepgang. Dit alles zowel puur instrumentaal als door de geweldige stem van Cristiano.
Een zuinig gitaartje vlecht zich in een allegaartje van bochten op heel ingetogen wijze in een meer darkwave klinkend Another Vision. Het nummer klinkt iets minder diep, maar is zalig qua arrangement. Dream House balanceert dan weer op een heel dunne koord tussen coldwave en postpunk. WTF… geen kat die daar wakker van ligt want het klinkt zo lekker. Wie of wat het dan wel of niet is: het is zo mooi duister en er hangt een zweem van dromerigheid rond het Dream House. Toch hoop ik voor de bewoner dat het huis niet behekst is, laat staan dat je in je woonkamer komt en je stelt vast: Skeletons Are Dancing. Dansen op? Een zalige baslijn omringd door een kurkdroge drumsound en een in effecten ondergedompelde gitaar. Als het dan nog klinkt als de vroege Cure… ja dan kan zélfs een skelet al eens een voorzichtig danspasje wagen.
Dat de elektronica ook haar plaats krijgt wordt bewaarheid in de titelsong Collection Of Shadows. Darkwave in pure vorm. Naar het einde toe meandert het zessnarige instrument zich een weg doorheen de song, waardoor het zweefgehalte nog wat hoger wordt. My Hibernation is zo kil en koud dat de titel de lading volmondig dekt. Het is bijna minimal, door de zuinigheid van inzet van instrumenten en wat deze doen.
Acid Man is dan iets meer uptempo postpunk, het blijft uitermate donker. De allesverslindende basgitaar zorgt hierbij voor een ruggengraat waar geen mokerslag ook maar enige schade aan kan toebrengen. Dat European Ghost niet op de platgetreden paden blijft wordt duidelijk in Moderate. Stevige ritmesectie, synths die in grote mate tot de limiet worden gepusht, een totaal ander schreeuwerig stemgeluid. Een elektrosong, met een waanzin van jewelste, die je buiten adem brengt. Return naar postpunk en de LP eindigt met Black Ocean. Het water slaat in kleine golven je gehoorhang binnen, om dan te kolken als deze pure song, in de vorm van bijna een balade, zich ontpopt. En ik kan alleen vaststellen dat, ondanks de zonnige dag waarop ik dit schrijf, er kippenvel op mijn armen staat. En dat zegt voor mij genoeg…
Dankjewel European Ghost om mij een uur lang bij de strot te nemen, me te verbazen, te verwonderen, te laten genieten, omvergeblazen te worden door schoonheid, diversiteit, kracht en eenvoud. En dat alles in 10 songs? Onovertroffen pure klasse.
Jurgen BRAECKEVELT
27/08/2018
---
---