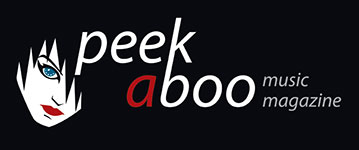 like this cd review
---
YELLO
Toy
Music
•
CD
Electronics
[85/100]

Polydor
11/12/2016, Paul PLEDGER
---
So just what have former professional gambler Dieter Meier and ex-trucker Boris Blank been up to these past 25 years since their last hit album? Aside from slipping under many people's radars with recent serviceable long-players such as the bonkers The Eye and the last full-length set Touch Yello in 2009, they haven't been resting on their laurels - Blank has produced albums for Billy Mackenzie and Malia (both spot-on) as well as composing works for TV productions and amassing some tens of lucrative thousands of registered samples while Meier maintains a ranch, a family and serves on the board of a company providing recording technology. Oh and he's just in the throes of setting up a chocolate factory. Well, it's what the Swiss do well, isn't it?
One or two are also great at music and they happen to trade as Yello. After recent heightened levels of anticipation not seen since the '80s, the electronic duo return with their first long-player for seven years and safe to say, this is their most timely, coherent and ultimately satisfying jaunt since the excellent Baby from 1991.
Utilising some of those found-sounds and samples stashed away by Blank, a few reworked tracks, more trademark melodies, brass-stabs and feet-friendly rhythms plus that baritone alley-cat growl from Meier, Toy is not only a tick-sheet of boss Yello trademarks, it's great fun. The guest vocalists compliment the chatter of funk-fuelled synths perfectly, particularly the aforementioned ally Malia whose headlining breathy treacle-smooth tonsils grace Give You The World and Cold Flame (as well as the Deluxe Edition bonus Electrified II and as a back-up on most of the album). Blank himself takes charge of vocals on the lustral Blue Biscuit while contender for this album's Wicked Games soundalike, the bewitching and gorgeous Starlight Serenade, would no doubt have been elevated even further with old sparring partner, the late and much missed Billy Mackenzie, bless him.
Overall, Yello's brand new Toy is eminently more worthwhile than their recent albums (good though they were) and will make you fall in love with them all over again. Oh yeah - it's guaranteed.

This review also appeared on Flipside Reviews
Paul PLEDGER
11/12/2016
---