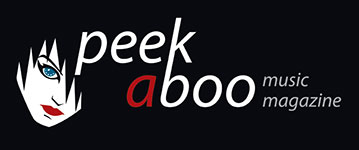 like this article review
---
SIMON JONES (AND ALSO THE TREES)
Ten Albums That changed My Life
Article
11/12/2016, Didier BECU
---
We asked Simon Jones of And Also The Trees to tell us about ten records that changed his life...
These ten albums were at one time my favorite albums - more than anything they influenced me, as a person and a musician. They are my top ten 'rock' albums, so classical, jazz and soundtracks aren't included - that would have been too difficult. And I already see that that there are serious omissions. No Tom Waits or Iggy Pop and no female vocalists despite some of my favorite vocal performances being those of women, but still - this is just for fun.
1. THE BEATLES - Sergeant Pepper's Lonely Hearts Club Band
The first album I got to know and loved as a child as my older brother bought it when it was released and played it on the family gramophone. I still listen to it and A Day In The Life remains in my top 5 songs of all time.
2. THE WHO - Quadrophenia
I became totally engrossed in this album and its artwork when I was an adolescent in 74/75 - it appealed to my sense of melancholy, teenage angst and that odd teenage emotional paradox that craved a sense of belonging at the same time as wanting to rebel. Entwhistle's bass is like nothing else and I still love the chaotic drumming that takes the whole thing to the edge of losing control. The vocal performance is spot on and it is the master work of Townshend, my hero of that period.
3. PINK FLOYD - Relics
Not a big fan of Pink Floyd, but for a year or more it was the only pre-recorded cassette Justin and I owned so we listened to it over and over and remarkably never got bored of it. This was when we first moved to Worcestershire so it is the soundtrack of that time for me. I like the way it has a dynamic range with The Nile Song's heavy powered guitar at the one end and the gentleness of Cirrus Minor at the other and the way it has pop songs like See Emily Play mixed with the more challenging Interstellar Overdrive.
4. DAVID BOWIE - Heroes
Love all the Bowie albums up to Scary Monsters And Super Creeps, but I choose Heroes as I like and was influenced by the second, mostly instrumental side of the album. Just ahead of Low for the brilliance of the title track.
5. THE CLASH - The Clash
The first punk album I bought in 1977. As soon as I carried it out of the shop, I felt like I was a punk rocker and everything changed, it really was that dramatic for me. I cut my long hair off and bought a pair of 'drainpipe jeans' - half my friends disowned me. It felt great and like a turning point in my life. To be honest, I don't get that much from it when I listen these days, but it has to be in the top 10 for what it meant at the time.
6. THE CURE - Faith
I have to choose one post-punk album and I have this one over Unknown Pleasures because of our involvement with The Cure and the great memories of hearing them perform it night after night when we toured with them which was a fantastic time to experience them live.
7. JIM MORRISON AND THE DOORS - An American Prayer
I got very into The Doors around the time of recording our first album in 83/84 and I still enjoy most of their albums. An American Prayer was important for me… I like his words very much and the way he delivers them - relaxed, confident and precise. Not to everyone's taste, but I also like the posthumous music added by the band.
8. SCOTT WALKER - Scott 1
I had to choose between Scott and Jaques Brel here and I go with Scott because it was his albums that introduced me to Brel. Also, when And Also The Trees first formed, I tried to teach myself to sing by singing along to Scott Walker albums - it's hard to explain why, but I felt I could learn more from him than anyone else. The first thing I learnt was that I would never,ever be able to sing as well as that. I still listen to all his albums and greatly appreciate the way he has continued to evolve in such a creative, non-conformist way.
9. TALK TALK - Spirit Of Eden
I didn't like Talk-talk until I heard this album, which totally blew me away. Wonderfully unpredictable arrangements and the use of space creates a clarity of sound that for me is awe inspiring. The whole album is a work of genius - very fine vocal too which makes me feel I know exactly what he is singing about even if I can hardly understand a word he is singing.
10. NICK CAVE AND THE BAD SEEDS - Push The Sky Away
For a while I thought he had lost it, but then he came back with this classic. Every track is good and some are great. He's my favorite contemporary lyricist (along with Bill Callahan) and he writes some very fine tunes.
Didier BECU
11/12/2016
---
We vroegen aan Simon Jones van And Also The Trees welke tien platen zijn leven veranderden.
Deze tien albums waren op een bepaald moment mijn favoriete albums – of ze hebben mij geïnspireerd, zowel als persoon als muzikant. Het zijn mijn top tien-albums uit de rocksector, dus geen klassiek, jazz of soundtracks. Dat zou veel te moeilijk zijn. En trouwens, ik zie nu al dat dat er een paar ernstige tekortkomingen in mijn lijstje zijn. Geen Tom Waits of Iggy Pop en ook geen vrouwelijke vocalisten, ondanks het feit dat een aantal van mijn favoriete vocale prestaties van vrouwen zijn, maar goed - dit is gewoon voor de lol.
1. THE BEATLES - Sergeant Pepper's Lonely Hearts Club Band
Het eerste album dat ik leerde kennen en als kind liefhad omdat mijn oudere broer het kocht toen het werd uitgebracht en ons gezin het op de grammofoon speelde. Ik luister er nog steeds naar en A Day In The Life blijft in mijn top 5-songs aller tijden.
2. THE WHO - Quadrophenia
Ik verdiepte me helemaal in dit album en het artwork toen ik een puber was in 74/75 - het was mijn gevoel van melancholie, de angst van een tiener en die emotionele paradox dat me een gevoel gaf van zowel verbondenheid als rebellie. Het baswerk van Entwhistle was alsof er niets anders was en ik houd nog steeds van het chaotische drumwerk. De vocale prestaties zijn er knal op en je hoort perfect het meesterschap van Townshend, mijn held uit die periode.
3. PINK FLOYD - Relics
Ik was geen grote fan van Pink Floyd, maar het was de enige opgenomen cassette die Justin en ik hadden, dus we luisterden er steeds naar en ze verveelde geen seconde. Dit was toen we naar Worcestershire verhuisden, en dus werd het de soundtrack in die tijd voor mij. Ik hou van de manier waarop de zwaar aangedreven gitaar op The Nile Song zijn dynamiek bereikt, of de zachtheid van Cirrus Minor, of hoe je aan de andere kant gewone popsongs zoals See Emily Play hoort en dat tegenover het uitdagende Interstellar Overdrive.
4. DAVID BOWIE - Heroes
Ik houd van alle Bowie-albums tot aan Scary Monsters And Super Creeps, maar ik verkies Heroes omdat ik erdoor werd beïnvloed: vooral de tweede, voornamelijk instrumentale kant van het album. Ik verkies het boven Low, gewoon voor dat titelnummer.
5. THE CLASH - The Clash
Het eerste punkalbum dat ik in 1977 kocht. Zodra ik uit de winkel kwam, voelde ik me alsof ik een punkrocker was en alles ging veranderen. Ja, het was echt zo dramatisch voor mij. Ik knipte mijn lange haren en kocht zo'n strakke jeans - de helft van mijn vrienden zag me niet meer staan. Het voelde geweldig aan, het was als een keerpunt in mijn leven. Om eerlijk te zijn denk ik niet dat ik er nu nog veel naar luister, maar het moet in mijn top 10, het betekende gewoon veel voor mij in die tijd.
6. THE CURE - Faith
Ik moet een post-punk-album kiezen en ik heb Unknown Pleasures eruit gehaald, gewoon omdat we zo betrokken waren bij The Cure en we hebben goede herinneringen aan de optredens toen we met hen toerden, dat was een fantastische tijd.
7. JIM MORRISON AND THE DOORS - An American Prayer
Ik was tamelijk bezeten van The Doors toen we in 83/84 ons eerste album opnamen. Nu nog geniet ik van de meeste van hun albums. An American Prayer was belangrijk was voor mij... Ik houd van zijn woorden en de manier waarop hij die brengt - ontspannen, zelfverzekerd en nauwkeurig. Niet naar ieders smaak, maar ik hou ook van de postume muziek die later werd toegevoegd door de band.
8. SCOTT WALKER - Scott 1
Ik moet kiezen tussen Scott en Jacques Brel, maar ik ga voor Scott, want het waren zijn albums die mij naar Brel brachten. Toen And Also The Trees werd opgericht, probeerde ik te leren zingen als Scott Walker - het is moeilijk uit te leggen waarom, maar ik voelde dat ik van hem meer kon leren dan van iemand anders. Het eerste wat ik leerde was dat ik nooit in staat zou zijn om te zingen zoals hij. Ik luister nog steeds naar zijn albums en ik heb een grote waardering voor de manier waarop hij is blijven evolueren op een non-conformistische manier.
9. TALK TALK - Spirit Of Eden
Ik hield niet echt van Talk Talk, totdat ik dit album hoorde, het blies mij volkomen weg. Heerlijk onvoorspelbaar en de ruimte van het geluid die hier wordt gebruikt is ontzagwekkend. Het hele album is het werk van een genie - zeer fijne vocals, ook al kan ik nauwelijks een woord begrijpen van wat hij zingt.
10. NICK CAVE AND THE BAD SEEDS - Push The Sky Away
Voor een tijdje dacht ik dat hij het kwijt was, maar toen kwam hij terug met deze klassieker. Elke track is goed en sommige ervan zijn gewoon geweldig. Hij is mijn favoriete hedendaagse tekstschrijver (samen met Bill Callahan) en hij schreef een aantal zeer fijne songs.
Didier BECU
11/12/2016
---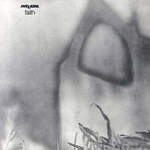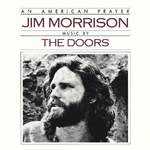 ---