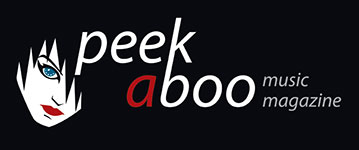 like this movie review
---
GREGG ARAKI
White Bird In A Blizzard (FilmFest Ghent 2014)
Movie
Arthouse
•
Coming Of Age
•
Crime
•
Thriller
Filmfest Gent
25/10/2014, Didier BECU
---
A movie that starts with a song by the Cocteau Twins, in where the female lead wears a T-shirt by This Mortal Coil or that contains a scène in where people are dancing on the tones from Dazzle by Siouxsie & The Banshees. That can indeed only be Gregg Araki-picture: the enfant terrible from Los Angeles who keeps on making controversial productions and can convince the most known Hollywoodstars to go on board with him.
He did it again in White Bird In A Blizzard as teenage star Shailene Woodley from The Fault In Our Stars and Divergent shows for the very first time on the big screen her gifts from God. But apart from that, it's sad that this is the main reason why the press is giving such an attention to White Bird In A Blizzard, as the movie is more than just a glimpse of Woodley's beauties!
Kat (Shailene Woodley ) is an 18 year old teen who has a difficult relation with her parents. Her dad is a whiner, while mum Eve (Eva Green) is addicted to pills. No need to worry, as Kat lives for her parties and hip friends. Then one day her mother disappears. Is she just gone, did she kill herself or has she been assissinated by her husband as neighbors suggest?
Just like in his other movies (The Doom Generation) Araki didn't choose for an easy script, even if the story is not difficult to follow. The script is based on the novel by Laura Kasischke and contains some thriller elements, but it is the nihilism that wins. The performances are magnificent, especially Eva Green impresses as it looks she's coming straight out of a Pedro Almodóvar-film.
And then there's that music! The original music was composed by Robin Guthrie and Harold Budd. For the rest you hear tunes by The Cure, Psychedelic Furs, This Mortal Coil, Depeche Mode and other masters. If we were you, we would skip for once the further adventures of that hobbit when White Bird In A Blizzard comes out in December.
Didier BECU
25/10/2014
---
Een film die begint met een nummer van de Cocteau Twins, waarin de hoofdrolspeelster een T-shirt van This Mortal Coil draagt en men op de tonen van Dazzle van Siouxsie & The Banshees danst. Dat kan inderdaad alleen maar een prent van Gregg Araki zijn: het enfant terrible uit Los Angeles dat er steeds maar in slaagt om met zeer controversiële producties grote Hollywoodnamen te strikken.
Ook in White Bird In A Blizzard deed hij het weer, al was het alleen maar om het feit dat tienerster Shailene Woodley uit The Fault In Our Stars en Divergent voor het eerst op het grote scherm toont wat God haar heeft gegeven. Natuurlijk is het wel jammer dat dit de hoofdreden is waarom de pers op deze titel is gesprongen, want White Bird In A Blizzard is echt wel meer dan het blote balkon van Woodley!
Kat (Shailene Woodley) is een achttienjarig meisje dat geen al te beste relatie heeft met haar ouders. Vader is een zeurpiet en moeder Eve (Eva Green) zit hopeloos aan de pillen. Geen nood, want met haar hippe vriendjes trekt zij naar fuiven en weet alles beter. Op een dag verdwijnt haar moeder spoorloos. Is ze er gewoon vandoor gegaan, heeft ze zelfmoord gepleegd of is ze zoals de buren beweren door haar echtgenoot omgebracht?
Zoals in zijn andere films (The Doom Generation) opteert Araki ook deze keer niet voor een kant-en-klaar script. Het scenario dat is gebaseerd op de roman van Laura Kasischke bevat thrillerelementen, maar vooral het nihilisme zegeviert. Araki kiest ook voor een wat ongewone regiestijl, toch is het nooit moeilijk om te volgen. De acteerprestaties zijn meer dan verdienstelijk, met vooral een bijna geniale Eva Green die zo uit een Pedro Almodóvar-film lijkt te stappen. En dan is er de muziek. De soundtrack werd gecomponeerd door Robin Guthrie en Harold Budd. Verder hoor je The Cure, Psychedelic Furs, This Mortal Coil, Depeche Mode en tal van andere grootheden. Misschien in december als de film in de zalen uitkomt, toch beter eens de verdere avonturen van die hobbit vergeten!
Didier BECU
25/10/2014
---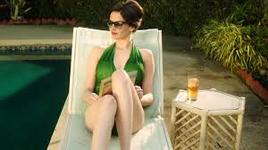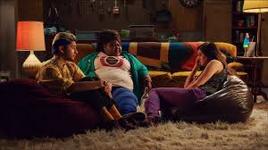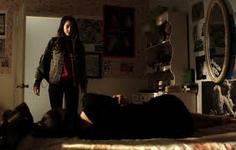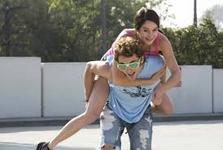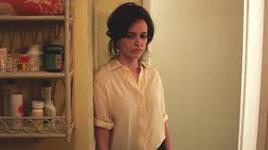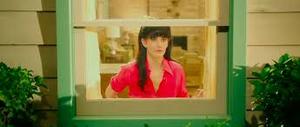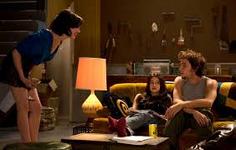 ---