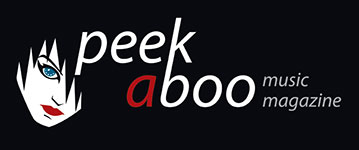 like this movie classics review
---
GREGG ARAKI
Mysterious Skin
Movie
•
Movie classics
Drama
[89/100]

A-Film
27/08/2015, Didier BECU
---
You never heard the name Gregg Araki before? Very well possible if you're not a movie buff, because even though this filmmaker already directed 12 pearls, he is still considered as the enfant terrible of Hollywood, and completely ignored. A Shame, because Araki makes no easy, but essential cinema. Some say that Mysterious Skin is his best film, and that is probably because it is his sole film with a type of ready-made story, even if you won't feel too happy at the end. Araki's films are indeed like emotional sledgehammers that leave your soul in terrible pain.
In Mysterious Skin, we see a very young Joseph Gordon-Levitt, who plays the role of Neil, a teenager who was sexually abused by his baseball coach at the age of eight. Neil was not the only one, also Brian (Brady Corbet) was the victim of the relentless pedophile, who took advantage of the fact that the fathers of the boys were often away. Both children handle this humiliation in their own way. Brian remembers nothing of it and he is convinced that he was kidnapped by Martians; he is a psychological wreck, far away from this world. Neil's situation is even worse, he punishes himself by selling his body to older men.
Mysterious Skin is definitely not a movie for delicate souls. The sex scenes are staggering and there is almost no human value left. The only beauty that Araki gives his film is the soundtrack, that is as always, a collection of 4AD (Cocteau Twins, This Mortal Coil and Robin Guthrie) and shoegaze bands (Slowdive, Ride). The contrast could not be greater, beauty versus ugliness. A film you absolutely must see!
Didier BECU
27/08/2015
---
Nog nooit de naam Gregg Araki gehoord? De kans is groot, want ook al heeft deze cineast ondertussen al 12 parels op zijn cv staan, is hij niet alleen het enfant terrible van Hollywood, maar wordt hij ook ronduit genegeerd. Zonde, want Araki maakt misschien wel geen gemakkelijke cinema, het is wel essentiële. Er wordt wel eens gezegd dat Mysterious Skin zijn beste film is, en dat komt wellicht omdat het zijn enige werk is dat een kant-en-klaarverhaaltje heeft, ook al zal je je na anderhalf uur niet al te vrolijk voelen. De films van Araki zijn immers keer op keer emotionele mokerslagen die de ziel verschrikkelijk veel pijn bezorgen.
In Mysterious Skin zien we een piepjonge Joseph Gordon-Levitt die de rol van Neil speelt, een tiener die op achtjarige leeftijd door zijn baseballcoach seksueel misbruikt is. Neil was niet de enige, ook Brian (Brady Corbet) was het slachtoffer van de meedogenloze pedofiel, die profiteerde van het feit dat de vaders vaak weg waren. De beide kinderen verwerken de vernedering op hun eigen manier. Brian herinnert er zich niets meer van en maakt zichzelf wijs dat hij door marsmannetjes is ontvoerd, hij is een psychologisch wrak dat ver weg is van de bewoonde wereld. Nog erger is het gesteld met Neil, die zichzelf straft door zich als hoer aan oudere mannen te verkopen.
Mysterious Skin is zeker geen voer van fijne zieltjes. De seksscènes zijn onthutsend hard en van menselijke waarde is er nog nauwelijks sprake. De enige schoonheid die Araki zijn film schenkt is de soundtrack die, zoals altijd, uit 4AD-bands (Cocteau Twins, This Mortal Coil en Robin Guthrie) en shoegazebands (Slowdive, Ride) bestaat. Het contrast met de beelden kan niet groter zijn, schoonheid versus lelijkheid. Een film die je absoluut moet zien!
Didier BECU
27/08/2015
---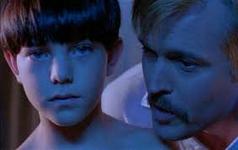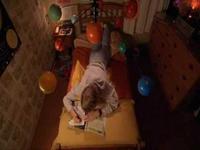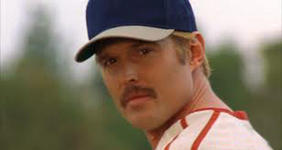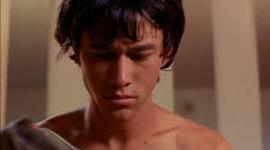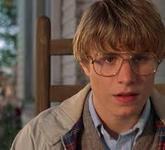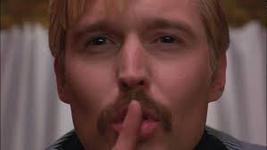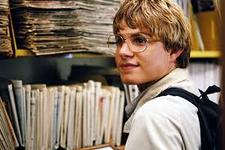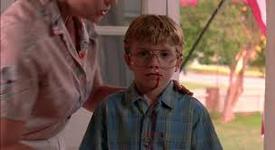 ---