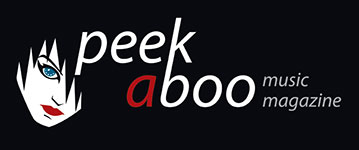 like this article review
---
SIMI NAH
Ten Albums That Changed My Life
Article
26/08/2015, Didier BECU
---
Simi Nah recently changed our world with the excellent Be My Guest album. On that album you could hear which artists influenced Simi, but we wanted to know which 10 albums changed her life. Let it roll, Simi!
Here are 10 of the albums that changed and influenced my life and my approach to music. In a particular order of traveling in time of my life …
1. CERRONE - Supernature (1977)
I was only a child when my mother was listening to that album. I was fascinated by the very creepy front cover, and this is the first record I listened to when I was on my own at home … this was the start of a decadent taste for music!
2. SERGE GAINSBOURG - Love on the Beat (1984)
As a good French girl, you must not deny Serge's big talent and arrogance in his songs. The early 80s was a perfect time for me to switch from this album to the following ones.
3. THE CURE - Pornography (1982)
The years passed by, and this dark album of The Cure is in fact the one that sort of kept me alive in a very difficult period of my life in Paris. When I close my eyes and listen to it now, I can still see myself driving in the dark in the middle of nowhere! So strange how memories can refer to music in such a strong way!
4. THE CURE- Seventeen Seconds (1980)
This album is very important to me because that's the one that introduced me to playing music. I learned the bass, trying copy the bass lines of this entire album, day after day, in a small hotel room... ask the room neighbours, they will confirm it!
5. THE SISTERS OF MERCY - First and Last and Always (1985)
There is no need to say a word about this brilliant album, it has a place in my life and heart that made me who I am today.
6. VIRGIN PRUNES - If I Die, I Die (1982)
I could not imagine there was somebody crazier than me at that time until I met Gavin Friday in 'Elysée Montmartre Paris 06/1986'! He was having an argument with Guggi, I cheered him up, he stopped crying and gave me his eyeliner! Crazy story, crazy music… I still have the eyeliner!
7. FAD GADGET - G.A.G (1984)
There was no party in Paris without Fad Gadget ! Just fun memories of dancing all night long on those tunes !!
8. TRISOMIE 21 - Chapter IV - Le Je-Ne-Sais-Quoi Et Le Presque Rien (1986)
Back to my roots, leaving Paris behind and discovering this French electro band in +- 1986. …I bought my first drum machine!!
9. DAVID BOWIE - Hunky Dory (1971)
It's very difficult to pick only one album of Bowie since they are so different and all emotional, but let's say that in a chronological order, this one carried me away in Amsterdam during a long reflection period.
10. THE PRODIGY - More Music for the Jilted Generation (1994)
Landed in Belgium in the 90s, a bit stuck between house and grunge, but The Prodigy put electronic music back where it belonged !
Didier BECU
26/08/2015
---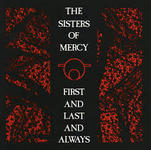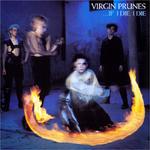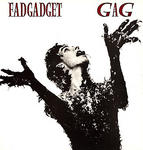 ---