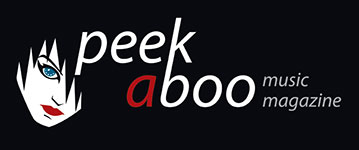 like this cd review
---
RAYLAND BAXTER
Imaginary Man
Music
•
CD
Country-Rock
•
Rock
•
Singer Songwriter
[85/100]

ATO Records
25/08/2015, William LIÉNARD
---
The second album by American singer-songwriter Rayland Baxter is recorded and mixed in Nashville. Occasionally you hear the typical Nashville guitars, but they are more decorative than essential to the atmosphere and the overall tone of the material. Imaginary Man is first and foremost a rock album with good sounding music.
Mr. Rodriquez is a nice pop song in the style of Paul Simon and it that would not look out of place on one of his early solo albums. Bass and drums lay the foundation for a smooth melody, with a cracking didgeridoo-like sound underneath and bell-like guitars on top for decoration. Very beautiful. Oh My Captain sounds smooth and easy, and again it is a beautiful pop song with stunning guitar playing, organ, a choir and intoxicating vocals, a little country like, but again referring to the airy style of Paul Simon, while Mother Mother has a similar beautiful melody with sing-along qualities. Yellow Eyes gets a huge chunk of Nashville guitars and a classical percussion. Four in a row.
But Imaginary Man also contains a lot of gorgeous ballads, such as the complaining Rugged Lovers, with a quiet acoustic guitar and a large orchestral accompaniment of angelic soprano violins and rushing violas, and the slightly more spacious ballad All in My Head, with magnificent echoing guitars, a tight percussion and an upbeat chorus. Definitely a highlight. Freaking Me Out is another good sounding favorite, while Memories of Hickory gets a cautious steel guitar and a nostalgic organ in the background. The ballad Your Love has gently whimpering Nashville guitars and a whistle passage as you hear them rarely these days, with again a charming, simple but stunning vocal line. And in Lady of the Desert, Rayland Baxter proofs that he can shake beautiful melodies out of his sleeve effortlessly.
The last song ,Young Man, is a ballad with an emphatic dark guitar sound, throbbing bass and a generous portion of guitar noise, a composition in which Rayland Baxter goes all the way and his session musicians follow him enthusiastically.
We had never heard of Rayland Baxter, but what he does on Imaginary Man, puts him definitely on the map, because the material on it album is absolutely top level. We can only hope that Western Europe will follow this time…
Track listing:
1. Mr. Rodriguez
2. Oh My Captain
3. Mother Mother
4. Yellow Eyes
5. Rugged Lovers
6. Young Man
7. All In My Head
8. Freakin Me Out
9. Memories Of Old Hickory
10. Your Love
11. Lady Of The Desert
https://itunes.apple.com/gb/album/imaginary-man/id994934692
http://www.raylandbaxter.com/
William LIÉNARD
25/08/2015
---
Het tweede album van de Amerikaanse singer-songwriter Rayland Baxter is opgenomen en afgewerkt in Nashville, maar van een uitgesproken country-geluid is nauwelijks sprake. Af en toe hoor je de typische Nashville-gitaren, maar ze zijn eerder decoratie dan essentieel voor de sfeer en de toon van het materiaal. Imaginary Man is in de eerste plaats een goed klinkend rockalbum waarop rustig maar nadrukkelijk muziek wordt gemaakt.
Mr. Rodriquez is een goed klinkende popsong die zowel qua compositie als qua stemgebruik herinneringen aan Paul Simon oproept en die je je kan voorstellen op één van zijn vroege soloalbums. Bas en drums leggen de basis voor een vlotte melodie waaronder krakend didgeridoo-achtige geluid is geschoven en bovenop belachtig gitaren voor de versiering. Zonder meer heel erg mooi. Oh My Captain klinkt vlot en eenvoudig, maar het is opnieuw een prachtige popsong met bloedmooi gitaarspel, orgel, een oehoe-koortje en een bedwelmende zanglijn, een beetje countryachtig, maar opnieuw eerder in de luchtige stijl van Paul Simon, terwijl Mother Mother een gelijksoortige schoonheid bezit, een meezinger van formaat. Yellow Eyes krijgt een flinke portie Nashville-gitaren, maar voor de rest rustige gitaarbegeleiding en een klassieke percussie. Vier op een rij.
Maar op Imaginary Man staan ook heel veel bloedmooie ballades, zoals het klagende Rugged Lovers met een rustige akoestische gitaar en een brede orkestrale begeleiding van engelachtige sopraanviolen en ruisende altviolen, of de iets ruimer opgezette ballade All in My Head, met prachtig echoënde gitaren, een strakke percussie en een uptempo refrein. Zonder meer een hoogtepunt. Maar ook Freaking Me Out is een goed in het oor liggende ballade die we graag vaker willen horen, terwijl Memories of Hickory met voorzichtige steelgitaar en het nostalgische orgeltje op de achtergrond, eveneens een gevoelige snaar weet te raken. De ballade Your Love krijgt voorzichtig jankende Nashville-gitaren, een gefloten passage zoals je ze nog zelden hoort en een ontwapenende, eenvoudige, maar opnieuw bloedmooie zanglijn. En ook Lady of the Desert is een ballade, waarmee Rayland Baxter bewijst dat hij de prachtige melodieën moeiteloos uit z'n mouw schudt.
Blijft nog één song over, nl. Young Man, een ballade met nadrukkelijk donker gitaargeluid, ronkende bassen en een flinke portie gitaarnoise, een compositie waarin Rayland Baxter voluit gaat en z'n sessiemuzikanten flink te keer mogen gaan.
Wij hadden nog nooit van Rayland Baxter gehoord, maar wat hij op Imaginary Man doet, zet hem wat ons betreft definitief op de kaart, want het materiaal op it album is zonder meer van topniveau. Nu u nog, en de rest van West-Europa…
William LIÉNARD
25/08/2015
---
---