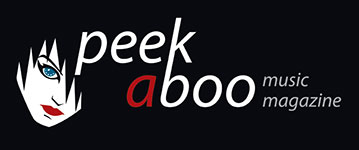 like this cd review
---
CARLOS PERON
Ten Albums That Changed My Life
Music
•
CD
20/08/2015, Didier BECU
---
Carlos Perón is an institution. He developed the famous Yello sound and of course that can be described as the roots of the electronic sounds. Carlos also made lots of solo releases, with the soundtrack of Die Schwarze Spinne being his most successful one. In fact, do we really need to introduce Mr. Péron? Peek-A-Boo is extremely proud (and happy) that Carlos wanted to share with us the albums that changed his life…
1. MILES DAVIS - On the corner 1972
Forerunner of post-punk, hip-hop and drum´n ´bass - a visionary masterpiece still today. I travelled through Morocco with this sound in my Ford Comet,
2. SUN RA - Nuits de la Fondations Maeght 1971
I checked the sun rhythms. I had this heath effect on my skin. Sun Ra is a really mystic person and the music is like an Egyptian pyramid. I did psychedelic sessions with this sound.
3. VANGELIS - Mythodea 2002
Music for the NASA Mission: 2001 Mars Odyssey. Absolutely one of the best Vangelis ever. I recommend the DVD in 5.1.
4. LARRY YOUNG- Lawrence of Newark 1973
With this record I developed definitely my Arabic sound roots and my alter ego Abdul el Karim. Larry Young played first a Hammond organ through a fuzz box.
5. MINISTRY - Jesus Built my Hotrod 1991
Best sampled bullshit. The video is absolutely great. I love Ministry.
6. VANGELIS - Blade Runner 1982
The soundtrack is regarded as a historically important piece in the genre of electronic music, and has been often described as, 'influential and mythical', 'incredible and pristine', 'evocative', and the pinnacle of synthesiser soundtracks. The triple CD is best. I recommend the 2007 triple CD set to the 25 anniversary.
7. KARL-HEINZ STOCKHAUSEN - Kommunion und Intensität 1972
This album influenced me to use unusual instruments to do music. Later on I did the 7 days of God; or the creation of the world as my 4th LP. I did it in the tradition of music concrete in combination with an early music computer.
8. OSKAR SALA - Rede des toten Christus vom Weltgebäude herab, dass kein Gott sei. 1966/1986
This is by Oskar Sala played with his Mixtur Trauthonium, lyrics by Jean Paul, spoken by Friedrich Schönfelder. The lyrics were chosen by Hermann Scherchen, one of my favorites in music too.
9. RICHARD STRAUSS - Eine Alpensymphonie 1915
For people who don't know about this, click here. The story of Alpine Symphony depicts the experiences of eleven hours (from twilight just before dawn to the following nightfall), spent climbing an Alpine mountain. Absolutely fascinating. Better than Wagner.
10. WALTER (WENDY) CARLOS - Switched-on Bach 1968
In 1968 I listened to it when it came out in a hearing box down in the Shopville in Zurich, very loud, and I bought it immediately. The Moog sound was totally new and from one second to the other I forgot Kraftwerk.
Didier BECU
20/08/2015
---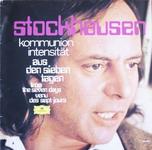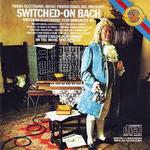 ---