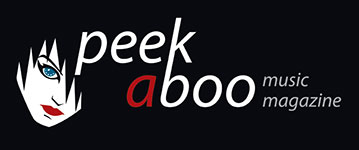 like this cd review
---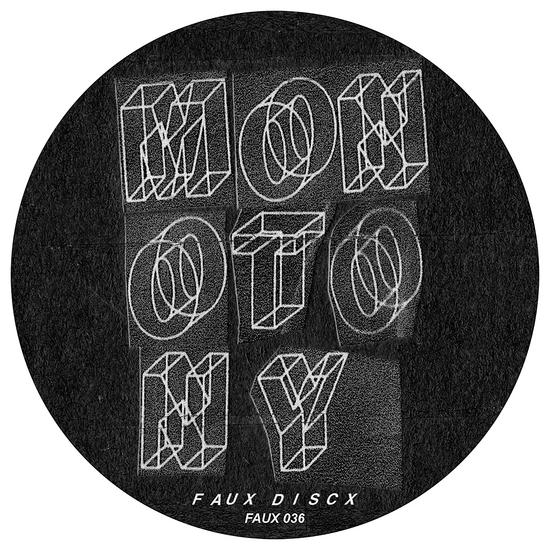 MONOTONY
Monotony (EP)
Music
•
CD
Punk
[70/100]

Faux Discx
24/08/2015, William LIÉNARD
---
In the summer of 2014, the members of Monotony wrote six songs in the span of an hour, took the material to a studio on a Sunday, and put the result on the internet without any further ambition. BBC6 DJ Mark Riley heard their songs and played them in his program, ruining - according to the press release - dinner time for many people across the country. Afterwards the five tracks were put on vinyl, and now there is the official download (on Faux Discx) and a limited cassette edition (on Comfortable on a Tightrope).
If you write six songs in sixty minutes, the result must be spontaneous and fresh, and that is the case: the tracks sound raw, shameless and contagious, punk according to the most ancient recipe. Title track Monotony begins with rhythmic percussion, followed by a battery of loud and monotonous guitars as a hundred meter high ice wall, with the voice in the background, searing and trotting like a herd of buffalo to the edge of the abyss. Back to the Castle has a similar pace and sounds slightly different, but it is punk like punk music is supposed to sound, uncomplicated and direct. Canceller gets a more leisurely pace and sounds more like a rock song with a real melody, with halfway a gorgeous dark guitar, followed by distorted guitars and the voice of singer Lindsay Corstorphine, which even sounds appealing. Beautiful.
Monotony II is not the reprise of the title track, but a sound collage of percussion and repetitive voices, to which echo and noise are applied. It isn't punk in the literal sense, but interesting as an experiment. No Peace explodes with roaring guitars against a solid foundation of drums, and the singer sounds again a lot more nuanced than in the earlier tracks of this 12". Halfway, an interlude of whistling and buzzing guitars can be heard, and Lindsay Corstorphine ends the song in an appropriate manner. Wrong starts with cauldron-like percussion and a frantic vocal, followed by heavy guitars, more cauldron-like percussion and finally a wall of roaring guitars.
Punk is not dead and Monotony proofs it.
Track listing:
1. Monotony
2. Back tot he Castle
3. Canceller
4. Monotony II
5. No Peace
6. Wrong
http://www.fauxdiscx.com/shop/monotony-monotony
William LIÉNARD
24/08/2015
---
In de zomer van 2014 schreven de leden van Monotony 6 songs in de tijdsspanne van een uur, namen het materiaal op een zondagmiddag op en zetten het resultaat op internet zonder enige verdere ambitie. BBC 6 DJ Mark Riley pikte hun songs op en speelde ze in z'n programma, waardoor hij – volgens de perstekst – het dinner van menig Brit vergalde. Achteraf verschenen de vijf tracks op vinyl, en nu is er de officiële download (op Faux Discx) en een gelimiteerde cassette (op Comfortable on a Tightrope).
Als je zes songs schrijft op zestig minuten, dan mag je ervan uitgaan dat het materiaal spontaan en zonder veel nadenken tot stand is gekomen en zo klinken de zes composities ook: ruw, hondsbrutaal en aanstekelijk, punk volgens het alleroudste recept. Titelnummer Monotony begint met ritmisch slagwerk, gevolgd door een batterij van luide en monotone gitaren als een honderd meter hoge ijsmuur, met de stem op de achtergrond, hitsig en doordravend als een kudde buffels naar de rand van de afgrond. Back to the Castle heeft een gelijksoortige tempo en klinkt nauwelijks anders, maar het is punk zoals punkmuziek hoort te zijn, ongecompliceerd en direct. Canceller kiest een rustiger tempo en klinkt meer als een rocksong met een echte melodie; halfweg weerklinkt prachtig donker gitaargeluid, gevolgd door flink wat distorted gitaren en de stem van zanger Lindsay Corstorphine die zelfs aantrekkelijk klinkt. Prachtig.
Monotony II is niet de reprise van het titelnummer, maar een geluidscollage van percussie en repetitieve stemmen waarop echo en noise is toegepast. Geen punk in de letterlijke betekenis, maar wel interessant als experiment. In No Peace ontploffen de ronkende gitaren op een ondergrond van stevig drumwerk en klinkt de zanger opnieuw een stuk genuanceerder dan in de beide begintracks van deze 12". Halfweg volgt een intermezzo van fluitende en zoemende gitaren en Lindsay Corstorphine maakt de song op een gepaste manier af. Wrong begint met ketelachtige percussie en een hectische zangpartij, gevolgd door loodzware gitaren, meer ketelachtige percussie en tot slot een muur van ronkende gitaren.
Punk is niet dood en Monotony is het bewijs.
William LIÉNARD
24/08/2015
---