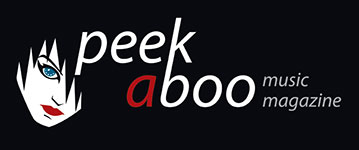 like this cd review
---
MICHAEL HEAD AND THE STRANDS
The Magical World of the Strands
Music
•
CD
Indie
[75/100]

Megaphone
23/08/2015, Paul PLEDGER
---
2015 looks like being a busy year for Michael Head. Well, as busy as a year can be with a 7" single (with his Red Elastic Band) and two re-releases being wheeled out. The first of which is a straightforward reissue of this 1997 album which will be followed by a compilation of Strands rarities in October 2015. Whatever, the Heads collectively deserve to be held in higher esteem than a certain pair of Gallaghers, these days.
The Magical World Of... saw Head close the lid on previous band Shack. Formed with brother John, The Strands might not have possessed the blousy Brit-pop chops of Shack nor the woozy exotica of earlier outfit The Pale Fountains but they remain an important part of the Head brothers' enviable legacy. Magical, indeed.
Queen Matilda is a hazy folky puff of romantic psychedelia that recalls Nick Drake and Head's heroes Love, while decidedly more laid-back is the string-driven ballad and single Something Like You, the type of sweeping anthem that deserves to be acclaimed as a song for our times and one of Head's greatest committals to tape.
To be fair, aside from the forlorn Loaded Man and slightly twee Undecided, The Magical World Of is an optimistic, intimate, inch-perfect romp through deserted railway stations, reminiscences, sunlight and summers, grey days, big skies and winters. It sounds like an album full of verve and vigour and demons being removed, or at least reduced. Perhaps less poppy than before, there are still plenty of memorable 'hits' like X Hits The Spot and It's Harvest Time, as well as the less-acoustic The Prize that will stay with you for another eighteen years or so.
This review also appeared also on Flipside Reviews.
Paul PLEDGER
23/08/2015
---