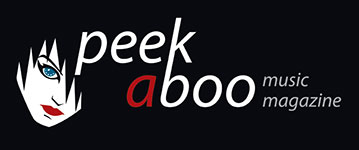 like this movie review
---
DAVID DOBKIN
The Judge (FilmFest Ghent 2014)
Movie
Court Room Drama
Filmfest Gent
22/10/2014, Didier BECU
---
If you read all our reviews from FilmFest Ghent you might think that the organization is afraid to put some blockbusters on their bill, but that's no true at all. One of them is the prestigious court room drama The Judge that could become next year maybe one of the Oscar-monsters as this picture is a perfect combination from the professional Clint Eastwood-style and the classic Sidney Lumet-touch from the 70's. Yeah, that good!
It seems like Robert Downey Jr. was a bit tired to play Iron Man or Sherlock Holmes and that's a good thing, as he belongs after all to the cream of the crop from his generation. Downey Jr. performs the excellent attorney who can only be afforded by rich criminals. During one of his trails he gets a phone call in where he is informed that his mother has passed away. The lawyer is forced to fly to the God forsaken county that Clarinville is. He meets his old man with whom he hasn't talked for years. After some heavy words, Palmer wakes up with the shocking announcement that his dad who is a judge himself is accused of manslaughter.
The funniest thing about this movie is that he's been directed by David Dobkin: a man who is known in Hollywood for titles you might better avoid. We're talking about things like Fred Claus, Shanghai Knights or The Change-Up here. Anyway, it seems like he has succeeded in a miraculous way to transform himself in a more than decent director. The cinematography is classic, but brilliant, while the photography is made by Janusz Kaminski (Saving Private Ryan and Shindler's List). The performances are sublime with both Robert Downey Jr. and the indestructible Robert Duvall on top. Oh yeah, and you never saw Gossip Girl-ster Leighton Meester looking so horny! This is delicious Hollywood-stuff.
Didier BECU
22/10/2014
---
Als je al onze reviews over FilmFest Ghent hebt nagelezen zou je wel eens durven denken dat de organisatie de grote bekende Hollywoodnamen schuwt, maar dat is helemaal niet het geval. Een van de blockbusters is bijv. het prestigieuze gerechtsdrama The Judge dat volgend jaar misschien wel eens een ongelooflijke Oscar-slokop zou kunnen worden. De film is klassiek opgebouwd (te vergelijken met wat Clint Eastwood de laatste dertig jaar vanuit zijn regisseerstoel uitsteekt) en de klassieke Sidney Lumet-prenten uit de jaren 70. Ja, zo goed dus!
Robert Downey Jr. had blijkbaar voor één keer geen zin om Iron Man of Sherlock Holmes te spelen en dat is een meer dan gelukkig besluit, de topacteur behoort immers tot het kruim van zijn generatie. In The Judge speelt hij een gewiekste peperdure advocaat Hank Palmer die alleen de criminelen kunnen betalen. Tijdens een proces krijgt hij een telefoontje dat zijn moeder is overleden waardoor hij holderdebolder naar het boerengat Clarinville moet trekken. Hij treft er zijn vader aan met wie hij jarenlang niet heeft gesproken. Na heel wat ruzies ontwaakt Palmer met het vreselijk beeld dat zijn vader, die zelf rechter is, wordt beschuldigd van moord.
Het grappige aan deze zeer geslaagde film is dat David Dobkin achter de camera's stond. Hij is een man die in Hollywood bekend staat voor de grootste ongein die je maar bedenken kan, denk maar aan Fred Claus, Shanghai Knights of The Change-Up. Zeg maar, films om te mijden dus! En toch is deze regisseur er op een of andere miraculeuze wijze in geslaagd om met heel andere (en veel betere!) koek op de proppen te komen. De cinematografie is bij moment klassiek maar briljant en voor de fotografie was het Janusz Kaminski die tekende (Saving Private Ryan en Shindler's List). De vertolkingen zijn van een torenhoog niveau met zowel Robert Downey Jr. als de onverwoestbare Robert Duvall voorop. En neen, je zag nog nooit Gossip Girl-ster Leighton Meester zo geil kijken als in The Judge. Verplicht Hollywoodvoer!
Didier BECU
22/10/2014
---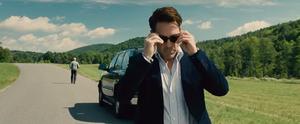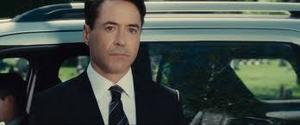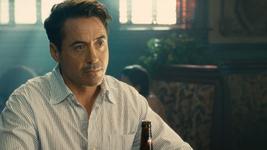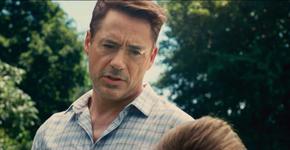 ---