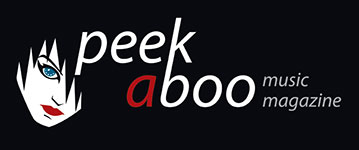 like this movie review
---
NOEL CLARKE
The Anomaly
Movie
Action
•
Science Fiction
[52/100]

Universal Pictures
22/10/2014, Didier BECU
---
Noel Clarke really seems to be a busy man. Of course all Dr. Who-fans know him as Mickey Smith, but besides acting, the Brit also likes to make movies. His directing debut Adulthood became a huge hit in the UK. And probably the producers are trusting him, he was now able to come up with a science fiction movie.
Despite the fact that today the British science fiction genre is doing extremely well, it's hard to see that overseas those releases don't hit the film theatres. That was also the case with Clarke's The Anomaly as it was straight released on the DVD-market.
The film starts when soldier Ryan Reeve (Noel Clarke who is doing the main role himself) wakes up in a van. In front of him sits a young boy (Art Parkinson) who is scared to death as he doesn't know if Ryan is his savior or hangman. Ryan doesn't know the answer himself and has exactly 9 minutes and 47 seconds to find this out. One second later he will be transported to a total other dimension. Ryan is not the new Houdini, but he's involved in a perverse play from Professor Langham (Brian Cox) who has experimented with his DNA. By that he's able to put him in all different situations, something the villain Harkin (Ian Somerhalder) also is aware of.
The Anomaly is a weird science fiction movie with some serious faults. You can see that the makers didn't have a huge budget and so they put many dumb violence into it. The scenes in where we see a futuristic London is pretty impressive, but not enough to cover the poor (and sometimes unnecessarily complicated) script. According to some interviews it was Clarke's dream to come up with some new Jason Bourne, but it seems more to become like a bland version from The Transporter.
The Anomaly is out on Universal on both Blu-ray and DVD.
Technical Specifications:
DVD :
Length: 92′
Format: 16:9
Sound: English DTS-HD Master Audio 5.1, French DTS-Surround 5.1
Subtitles : English (CC), Dutch, French
Blu-Ray:
Length: 96′
Format: 16:9 – 1080p
Sound: English DTS-HD Master Audio 5.1, French DTS-Surround 5.1
Subtitles: English (cc), Dutch, French
Extra's:
The Art Of Fighting
From Script To Screen
Production Design
Didier BECU
22/10/2014
---
Noel Clarke is best wel een bezig baasje. Alle Dr. Who-fans kennen hem natuurlijk als Mickey Smith, maar naast het acteren regisseert de Brit ook graag. Zijn regiedebuut Adulthood werd in Groot-Brittannië een gigantische hit en omdat men tamelijk veel vertrouwen in hem kreeg, mocht hij ook een heuse science fiction-prent in elkaar timmeren. En toch, alhoewel het Britse science fictiongenre in een nog nooit geziene lift is terechtgekomen, geraken deze releases bij ons niet eens in de theaterzalen. Dat was ook het geval met The Anomaly die in de Benelux rechtstreeks op de dvd-markt wordt gegooid.
De film begint op het moment wanneer de militair Ryan Reeve (Noel Clarke die zelf de hoofdrol vertolkt) in een geldtransportwagen opgesloten zit. Voor hem zit een kleine jongen (Art Parkinson) die beeft van schrik. Het kind heeft er helemaal geen benul van of Ryan nu zijn redder of beul is. Ryan weet het zelf ook niet en beschikt over exact 9 minuten en 47 seconden om dat uit te vissen. Eens deze tijdspanne verstreken is wordt hij immers naar een totaal andere plaats getransformeerd. Neen, onze vriend Ryan is geen nieuwe soort Houdini, wel het slachtoffer van een pervers spelletje dat door professor Langham (Brian Cox) wordt gespeeld. Door met zijn DNA te experimenteren is het mogelijk om Reeve in allerlei situaties te plaatsen, dat heeft ook de slechterik Harkin (Ian Somerhalder) begrepen.
The Anomaly is een wat vreemde science fiction prent die helaas heel wat verschillende mankementen vertoont. Er is duidelijk geen groot budget aanwezig en daarom opteerden de makers maar om de prent vol te sjouwen met goedkoop (saai) geweld. Sommige scènes zoals het futuristische Londen ogen wel best indrukwekkend, maar kunnen het slappe (en vrij nodeloos ingewikkelde) scenario niet redden. En tja, we zullen wel niet de enige zijn die het zeggen, maar ook al poogde Noel Clarke om met zijn film een nieuwe Jason Bourne te worden lijkt het allemaal eerder op een flauw aftreksel van The Transporter.
Wellicht zal The Anomaly in de Benelux wel aanslaan bij de trouwe Dr. Who-fans, maar voor de modale filmfan is deze film nauwelijks het vermelden waard.
The Anomaly is uitgebracht via Universal en dit zowel op Blu-ray als dvd.
Technische gegevens:
DVD :
Speelduur: 92′
Formaat: 16:9
Geluid: Engels DTS-HD Master Audio 5.1, Frans DTS-Surround 5.1
Ondertiteling: Engels voor doven en slechthorenden, Frans, Nederlands
Blu-Ray:
Speelduur: 96′
Formaat: 16:9 – 1080p
Geluid: Engels DTS-HD Master Audio 5.1, Frans DTS-Surround 5.1
Ondertiteling: Engels voor doven en slechthorenden, Frans, Nederlands
Extra's:
The Art Of Fighting
From Script To Screen
Production Design
Didier BECU
22/10/2014
---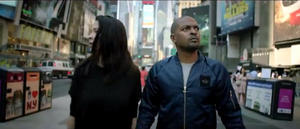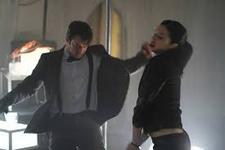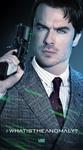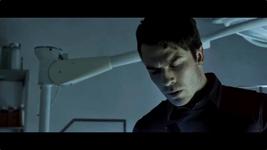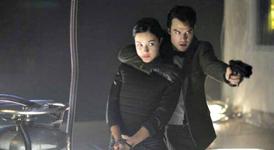 ---