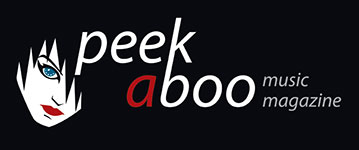 like this interview
---
XP8
our fundraising for the new album prouved what we are worth... And we thank our fans for that!
20/03/2013, Filip VAN MUYLEM
photos: © Marquis(pi)X
---
After the C-Lekktor interview Marco Visconti from XP8 wanted to tell us his story too. They will both play at the Vampire Party (6/4/2013, in Petrol, Antwerp).
You are from Italy, can you enlighten us about the Italian scene? Can we compare it to Belgium or to Germany?
This is a question we get asked all the time… let's put it simple: there's no "Italian scene". I would actually argue that there's no scene worldwide anymore, with the exception of the German one, since only over there you can find the correct equilibrium between interested and supportive crowds and efficient investments behind bands, clubs and festival. But I would digress, and to be fair the UK is on the rising once again, so we might have a good, real alternative to Germany sooner than people expect.
But I did digress :)
Let's say there are Italian bands. Very few of those were able to establish themselves properly: I think of names such as Kirlian Camera and Pankow. who have been around since the 80s and so never suffered from the fall of the music business and were able to capitalise on years when you could think of alternative, underground music as a viable profession. But also of Dope Stars Inc., Tying Tiffany, Spiritual Front, Syrian: all of those children of the 00s, but still fully fledged bands with a following and a long term "plan". The rest? A lot of wasted potential if you ask me. Because it's undeniable that Italy got talent, and lots of it. But as we lack infrastructure, that talent is more often than not left to rot. It's a mentality problem, too, since most musicians here are just happy to play shows for 20 of their friends and never truly invest in their own art. It all becomes even more ironically sad when you hear from these people that they are perfectly fine with it, and feel like that's all they could have hoped for. Self-defeatism: that's how I would properly define the attitude of most bands over here. Quite grim, don't you think?
Is making music your profession? How hard is it? Is there a comparison with the C-Lekktor story (I would say yes, after my first question)?
Over the 12 years, so far, of XP8, I have been able to meet countless musicians in the alternative and underground scenes… not only EBM and industrial, but also metal, punk and alterno-rock. Both famous or up-and-coming. I think I can only recall 3 or 4 of those making a living from music, one hundred percent. I always kinda smile when I read or hear bold claims of bands in the lower side of the "spectrum" saying that they are able to do it with their music alone… but maybe it's just me being my usual self, bitter and jaded.
It's very, very hard: unless you are a top of the bill band, these days you just don't sell enough music (CDs, downloads, whatever) to do music alone. So you have to go touring, where I can confirm there IS some decent income to be made… but of course, if you go touring, you cannot have a day-job on a side, and unless you are, again, one of those top of the bill bands you can't afford touring all the year since there's just not enough demand for it. It's a sort of a "catch 22" situation.
One of my best friends in the music business, and definitely one of the few artists making a living off his music, is Daniel Graves of Aesthetic Perfection: he aptly said that if you really want to be a musician, you have to do that, and that alone. Even if it means moving back with your parents, or spend your money towards gear and promotion and merchandise instead of food and rent.
There's just no way around, it's just one thing or another.
Hoping one day all this blood and sweat and tears will pay back.
With XP8, we struggled at the "semi-pro" level for years… I was able to sustain with music (and dj-ing) for a long while, while Marko always had to keep a day job. Of course this drastically reduced our chances of touring, thus raising the bar for the band. But unfortunately we are not in our 20s anymore (quite far from them in fact! :) ) and so in the end we are still tied to our day jobs, while trying to keep the band's output as professional as possible with frequent gigs, constant social network interaction and, of course, great music!
XP8 does remixes for others, some famous bands between them?
I guess we have to agree on the definition of "famous" here! We have remixes pretty much all the big names of the industrial and EBM scene, from Icon of Coil to Combichrist to Mortiis to countless others. The list on our website keeps getting longer too, as it seems we are not so bad at it. I think the biggest name we ever remixed was Steve Aoki, for a Beatport Competition: and no, we didn't win, but we did quite a lot of votes and nice comments!.
"Eins, Zwei, Drei, Fuck!" sounds like techno (Yves De Ruyter-minded aka Cherry Moon resident DJ) EBM. It's a real clubber, what's the story of the song and how popular is it? I think you orientated it a lot to Germany?
That song is a parody. We made it to make fun of the whole "industrial rave" trend that seem so popular in Germany lately, and that we sincerely despise: music made by people with no brain and aimed only at brainless dancing, with no sound research or anything at all. I'm not an "old school conservationist" myself, but when I see what kind of shitty trends the band and labels from Germany are constantly imposing on the rest of the (alternative & underground) world, I cannot help but cringe… is this really what this scene has become?
Shitty brainless music made so that people dressed up like fools can make awkward dance "movies" and upload them on YouTube?
And mind you, we used to be quite knee-deep into the original cyber fashion ourselves back at the beginning of the 00s, so this is not a rant against fashion itself, which has always been an important factor of the goth-inspired subcultures.
The story behind it it's quite simple: we were at the backstage of Slimelight in London, right after our gig with Surgyn last year, and we all agreed immediately on how a certain band was proper shit, while at the same time it kinda embodied "that sound" everyone seemed to love. So we decided to show everyone how it should be done. It's still brainless, it's still stupid, but at least it has some kind of decency to itself :)
A lot of us know the other song: "Ein, Zwei, Polizei", is it a referral?
I think it's obvious to recall the Mo.Do song, but no… there's no direct referral.
I would also spend a couple of words in memoriam of Fabio Frittelli, the man behind Mo.Do, who just died last February out of sudden… a sad occurrence.
"Bullet Hole" is a nice mix and I love the Suicide Commando-style backings. To whom is this song pointing out? Some Apoptygma Berzerk kind of backing vocals on "Burning Down" and some more clubbing. I feel some musical referral to Fortification55/Organism? That is my opinion, what do you think about it? Do you know the bands?
Curious that you hear Suicide Commando influences in "Bullet Hole" and then mention Apoptygma Berzerk in your next question about "Burning Down", since actually is more the opposite, as "Bullet Hole" definitely have an APB vibe to it, "Welcome To Earth" era :). The song itself revisits a theme we have faced already in other songs, such as "Ready2Go", and it's a cry for action in a world that's more and more made of passive, complacent and brain-dead people, who passively accept whatever the social network, who replaced the TV screen, tells them to do. It's a pessimistic song through and through, since I don't really see the masses waking up any time soon…
I surely know Fortification 55, since Björn Petersen is a good friend of mine, and I can see why you are tracing a parallel between his production and this particular song, even if I feel like "Burning Down" owes a lot more to the anthemic trance grooves, especially in its bombastic chorus. I have never hard of Organism instead, unless it's a F55 side-project I am not aware of… any album you would suggest me to check out?
"Wake Up!" has some modern Front242 beats and vocals, on purpose? Great song, BTW. From what do we need to wake up? What's the nightmare about?
See what I already said above… the nightmare is the life as it has been crystallised in the so-called Western Culture, post-American Dream utter failure and collapse. A society made of sleeping drones, masses with no culture whatsoever, only ready to feed on the current hype and ready to leave it as soon as the next comes around. Front242 are obviously a BIG influence on us… we are talking of the Gods here :) The heavy, "squared" beat definitely owes to them, but there was no conscious direct inspiration.
"Trip" has nice lyrics, who came up with the idea and can you tell something about it?
The lyrics are all Marko's : at the time he was still living in Rome, while his girlfriend was already in London. And so pretty much his life was all revolving about drugs, NoWear and RyanAir - not even joking there. Thankfully he eventually moved to London as well, so he definitely calmed down since!
I just read the Marko story on facebook, can you tell something about it that we can publish?

What I wrote is the simple truth... while XP8 is doing ok considered the low standards of this scene (see also my previous reply on this subject) it still doesn't pay our bills. He got a very good job offer and he went for it. I mean, I'm turning 35 in June and he will be 41 in September (even if he looks in his late 20s...). It's not like we are kids who can hope things will "pick up", one day. There is no money to be made in this scene, unless you decide to go full swing with it and tour 12 months straight... again, see my previous answer.

The new album could also be the last album? How do you see the future now?

it could be. I've always been the main "investor" in the band, and the driving promotional force behind it. I'm very adamant in my belief that you cannot make this music and living decently off it without touring. If XP8 cannot tour anymore, I'm forced to rethink everything. So yes, "Adrenochrome" COULD be the last album for the band... but at the moment, my full focus is on releasing it and giving it all the promotional attention it deserves. I guess we'll re-evaluate everything in a year from now, after the album has run its course and we promoted it to the best of our abilities. It does suck big time that we had a BIG North American tour all booked and ready to be announced, with very good offers and a HUGE interest from both bands and promoters... but like I said, XP8 has never been a lucky band.
Well, fingers crossed for the future, one never knows if a helping hand shows up …
here is the review of the newest cd:
http://www.peek-a-boo-magazine.be/en/reviews/xp8-adrenochrome/
and a review of their gig at the last VP live:
http://www.peek-a-boo-magazine.be/en/reviews/suicide-commando-soman-aesthetic-perfection-sam-xp8-c-lekktor-surgyn-vampireparty-live-6-4-2013-petrol-antwerpen-belgium/
They will play here:
Filip VAN MUYLEM
20/03/2013
---