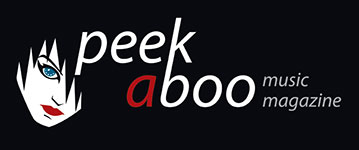 like this interview
---
GHOST & WRITER
GHOST & WRITER is a very dear project in which we both encapsulate a lot of ourselves.
17/03/2013, Jurgen VANVLASSELAER
photos: © Claudia Schöne
---
GHOST & WRITER is the musical lovechild of Jean-Marc Lederman (The Weathermen, La Femme Verte, etc.) and Frank Spinath (Seabound, Edge Of Dawn). Their debut Shipwrecks was a little masterpiece and their second album Red Flags (release date US: 12 March - Europe: 5 April on Dependent) is even better!
Welcome guys. GHOST&WRITER saw the light of day in 2006. How did it all start? And who came up with the cool band name?
Jm: It started out really casually,'hey, shouldn't we try a song or two?' Then it slowly built up to be something we both liked doing...
Then it took 5 years till your debut was released. How come it took so long? Lack of time? Too busy with your other projects?
Jm: It just takes time to do good music. We had no pressure, but to release the best work possible. And that always takes time. We're very critical of our own work so quite a few mixes and songs disappeared in the process. Plus other projects take time too (Seabound/Edge Of Dawn/La Femme Verte).
The debut Shipwrecks was well received by press and fans. How do you look back at it yourself?
Jm: Like a very sketchy album with a definitive twist after Nightshift. It really started the GHOST&WRITER dynamic for me. Doesn't mean the songs before meant nothing but Nightshift previewed a whole new composition way for me.
Luckily we don't have to wait another 5 years for your next album. Red Flags will be released in a few weeks. May I say it's a more mature album than Shipwrecks, a bit harsher even? And Frank, your lyrics are darker on this album as well.
Frank: The lyrics on this album reflect a good deal of the frustration I felt over an extended period of my recent life. Whereas the first half of the tracks (Gambit, Hurricane, Shine) still reflect a will to fight, Never Take Fire signals change. The second half of the tracks (Just The Same, Beyond Repair, Demons Crawl, and especially (Do I Have) You Word) come from a very dark place, beyond a turning point missed. These words come from someone who realizes that he is on the wrong road. Instead of acting reasonably, however, the person literally accelerates.
Frank, is there a difference in writing lyrics for GHOST&WRITER , Seabound or Edge Of Dawn?
Frank: For some weird reason, Jean-Marc's demos come with the lowest threshold compared to any other project I am involved in. What I mean by that is that they are very inviting and seem to tolerate strange ideas I might have in the process of writing the vocal line and the words. That's what makes it easier to write for GHOST&WRITER, also because there is less of a preconceived notion as to how the project ought to sound. It's pretty liberating and evoked some immediacy and honesty in particular on Red Flags.
How does a GHOST&WRITER track come to life? What comes first, music or lyrics?
JM: For all I know music comes first but Frank has maybe a pile of words and ideas on his desk so I might be fooling myself here (laughs). Basically, I send skeletons of songs to Frank who thumbs up some songs and thumbs down others. I then work on the surviving track and make it to a full functioning backing track. Frank asks for changes which I diligently do, most of the time. He then sings on the song which I mix. Or he mixes the song when he's scared i'll change too many things on the track (laughs).
My favourite track is Hurricane. For me the dancefloor hit on the album.
Frank: It's the second track we finished for the album and I have proof that one can dance to it (chuckles). There is an exclusive Hurricane remix by Psy'Aviah that will only be released on a very limited cd-single, as a b-side if you will to Never Take Fire. It's well worth checking out.
You also picked up Gambit again. Weren't you satisfied with the first version?
Frank: Actually, the album version existed long before the retouched version released on Septic X. It's one of those moments when release schedules and strategic decisions distort reality. The Septic version involved some tweaks by Krischan W. of Rotersand. We like it, yet remained faithful to the original on Red Flags.
The album presents us with 8 remixes. Iris, Diskonnekted, Akanoid, Splitter, to name but a few, had a go with a GHOST&WRITER track. Which band surprised you the most?
Frank: I must say that all the remix versions were very gratifying and satisfying for me. The remixers are hand-picked, most of them friends and bands we admire. Certainly, the "secret" remix of Never Take Fire by Ben Lukas Boysen of HECQ was and still is mindblowing in its radical departure from the original and its authenticity and beauty. Also, Dead When I Found Her's remix of Demons Crawl was unusual in that it focused on the bridge instead of the chorus, transforming the track's dramaturgy into something really new and cool. But honestly, all those remixes are labours of love, really, and adoptive children very well integrated in the family.
The cover of the Red Flags album is quite impressive. A very strong sleeve, who is responsible for that?
Frank: We work with Claudia Schöne (http://www.Guiding-Light.de/) who is a long-time friend and excellent complement for the artistic work in the realm of photos and artwork. We work very closely, and through our friendship have no barriers when it comes to ideas and ways to make the artwork as personal as possible.
You never performed live with the first album. Why not?
Jm: We were never asked to.
Any plans in that direction with the second album?
Jm: Depends on the promoters really. It could be an interesting idea to take this live.
What's on the agenda the next following weeks, months?
Jm: We already have started working on skeletons of songs for a new album but these things take time. We threw out more songs on Red Flags than we did on Shipwrecks so you can guess it may take time with the third album with even more selective criterias.(laughs).
Final comment?
Jm: I'd like to publicly thank Frank for providing my music with such great lyrics, melodies and voices. GHOST&WRITER is a very dear project in which we both encapsulate a lot of ourselves. The end of that record isn't just songs, they are open wounds and are oh so directly in your face. It's rare to be able to do music that's so deliberately honest and pure to its idea.
Thank you for the answers and all the best with all your projects!
Jurgen VANVLASSELAER
17/03/2013
---