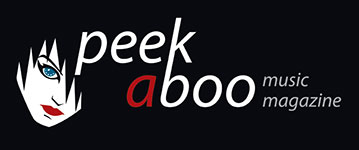 like this interview
---
VV303
Musica delenit bestiam feram!
01/03/2013, Jurgen VANVLASSELAER
---
VV303 is the one-man project of Belgian Steve Deconinck. Harsh dark technoide electronics with distorted vocals. We had a talk with the talent behind the project.
Welcome Steve. When did VV303 see the light of day?
In 2007
Did you make music before this project?
I've always been interested in music ,from the moment when I was a kid. When I was 16 it got more serious. I played with my brother Christophe (Betamaxx) in several metalbands. We both wrote the music and I composed the lyrics. During these days I started to make music myself which was more electronic orientated.
Where does the name come from?
My alias used to be Velvet 303,but I shortened it to VV303 which sounded more powerful. Velvet comes from The Velvet Underground and 303 from the legendary Roland TB303 synth.
Which artist played an important part in the creation of VV303?
Where do I start? Too many to mention, but you can say that new wave, old school-EBM, new beat and 90's- techno in general were a big influence on me.
Are you involved in other projects as well? If so, can you give us a little overview?
In the beginning I worked a lot with Stefan Hillaerts (Tranceporter666).But after his sudden death I started to work with other artists like Jurgen De Winter, Roel Butzen, Sam Devos, Ethan Fawkes, Purple People Eaters etc. I made remixes for IC434, Psy'Aviah, Implant, Dreamwash, For Greater Good to name a few. I also made a track for the project 'Dance 4 Syria', a double cd that soon will be released and all the money will be donated to the victims of the civil war in Syria.
Your wife Nicolle has her own project as well : Judgement Rose. Do you help each other out when you are making music or do you keep both projects separate?
Judgement Rose started when she was checking out some sounds. Some of my gear was regularly missing (laughs)..But I gave her some software and some basic knowledge and Judgement Rose got born. Now she only calls for help if she is stuck or when something needs to be mixed. We try to keep our projects separate ,but we do ask each other from time to time the opinion about it.
In the meantime you performed a few times live. Good fun or is this always a stressful time for you? Because I remember you were quite nervous at your very first gig last year in Lier.
Liveperformances are like a hell for me, but that's the part of the game. I am alone on stage , I have no back up from other bandmembers and when something goes wrong then it's indeed quite stressful. But now I just have to concentrate on my setlist when I play live. Nicolle takes care of the gear and the whole set up of it.
You made several great remixes of some real classics. I remember a VV303 remix of a Suicide Commando track for instance. As far as I know you just made them without asking permission of the band. Did you ever got any reactions on those remixes?
These days I always ask permission. Some react positive and send me even their vocals, some don't even bother to react. From the remixes that I made without permission , I received positive responses from BakXIII and Dirk DaDavo (The Neon Judgement). Lately I am being asked by some bigger bands as well to make a remix for them, which is of course a big honor because I always have admired most of them.
You have made a few excellent clips. Who is responsible for them?
I am. I film a lot which make people staring at me when I'm in the middle of the street with my camera. So by now I have a whole database full of fragments that I can use. The last clip that I made ,and which I'm proud of, was not for myself but for Dreamwash.
You made a few very technoide tracks, whilst other tracks are close to good old Belgian EBM-style. What tracks are the most fun to make and why?
A track grows spontaneously. It depends on how my mood is. I can't say: "Now I'm going to make an EBM track". It just happens. It happens a lot that I start with an EBM-track and that it ends up as a hardtrance track, or that I start making a dancetune and that the result is an ambient-track. The most fun in making are the EBM-tracks.
What is your favorite VV303 track and why?
That's a difficult question. My last one, because most of the time I used something that I just discovered.
What is the strangest reaction you ever got on one of your tracks?
"You must be a very angry person." ( on YouTube)
Your music is available as a download only. Any plans to release a full CD one day?
At the moment there a few tracks that can be downloaded on I-tunes etc. On the Deaf Owl Communication-label by Roel Butzen as well. There is more in the pipeline, but I can't tell you yet.
What is on the VV303 agenda the upcoming weeks / months?
Making a lot of remixes for several known Belgian bands. An EP release on Deaf Owl Communication with remixes by Sam devos, Stematik, Roel Butzen and a few names that aren't confirmed yet. On the15th of June there is a gig in Tongeren (Rockcafé Sodom) with Hermaxiss, Anamorphosis and Ethan Fawkes. And there are a few gigs in the pipeline that aren't confirmed yet.
A final word?
Musica delenit bestiam feram!
Free Download : http://velvet303.bandcamp.com/album/from-the-dark-vol-ii
Thank you Steve and all the best with VV303.
Jurgen VANVLASSELAER
01/03/2013
---