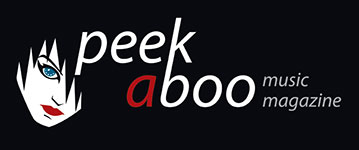 like this interview
---
JOHAN TROCH
The mood of the day, or music I listened at lately, can inspire me.
20/02/2013, Didier BECU
---
Life can be such a strange bitch. When Pieter Nooten presented me his latest album, I got in touch with one of the musicians he was collaborating with: Johan Troch. A fine man from Belgium who already has made four albums. Difficult to describe I'd say, so what better than let him explain it, not?
Please tell us who Johan Troch is. Or perhaps tell us something about his music.
I began playing music in 1983 with the band "Last Journey". We were influenced by Joy Division, The Sound, Cocteau Twins and so on. We played several gigs in Belgium, support acts for; The Neon Judgement, Schmutz, Arbeid Adelt!, Siglo XX and so on. We only had one song on an album named Dit Is Belgisch which was distributed by a small record label (Junior Records) in 1985. In '86 the band split-up, after musical disagreements, like most bands has to deal with, you know.
In 1984, I bought the first solo-album from David Sylvian Brilliant Trees and was very charmed by it. A new world opened for me, besides the gloomy Cold Wave-influences that surrounded me those days. But I had to wait until 1988 to start solo after those Last Journey years.
In the beginning it was very simple, with a 4-track cassette recorder, a guitar, bass and a dreadful keyboard. But in that same year, I was several times on the national radio station Radio 2 in a program named Maneuvers in het Donker which was developed for ambient-like music. A lot of people wanted to buy a cassette then.
Actually since then, I never stopped playing music. In the nineties, I was a member of a cover band, but it didn't feel good. I had (and have) a huge urge to create music by myself.
I only feel good, creating new sounds and tracks in my home-studio. Then I cut myself from the world.
In noticed you have already released four albums. So I guess you make music for some time by now. And still your name doesn't ring a bell or am I wrong?
I released my first instrumental albums last year, thanks to the internet by the way. Before 2011, I was to uncertain to release anything. Being independent has it's pro's, but also his contra's, the distribution lies in my hands only. Because of financial reasons, I only distributed my albums digitally. The first album I released (2011) on iTunes (https://itunes.apple.com/be/album/id427245025) which was a song-album. It sold several times, but not enough to make a living of it.
People hesitate to by music online I guess, sometimes it's is one step too much for giving their bank account number online. But, I do understand the reason. Everybody can stream music for free, for endless times, so why bothering buying it? That's also a reason to share my music for free through Bandcamp, Soundcloud, Reverbnation and so on. For me, the most important issue is, to let the world know that I'm here, making music that reveals my emotions into music. And if I can reach and touch the souls of some people out there, it makes me happy.
I had difficulties for categorizing your music. Okay, it has an ambient sound, but in the first place I hear a man is who is chasing his dreams.
Phew, what's in a name, I don't know really. I just enjoy making music that comes straight from the heart. Chasing my dreams you say ? Well, a dream can influence my musical inputs, that's for sure. But indeed, it would be nice if more people discover my music. Through Facebook perhaps, but it's not enough, even if it helps. Airplay on the radio would be ideal, but which station wants to play ambient, melancholic, soundtrack-like music? It's a very small market.
For your music, do you seek inspirations in events or is it just a matter of penning down the right tune.
The mood of the day, or music I listened at lately, can inspire me.
I can be wrong, but if I think about ambient-artists I tend to think of people who sit alone in their room. Einzelgängers you know?.
Well, you're not wrong, I'm an einzelgänger indeed. But hey, the internet's a great tool you know. That's how I can collaborate with other artists in a global scale. I collaborated for example with Pieter Nooten without meeting him physically. I collaborated with dancers to make video's, without meeting them in person. And with one of the most respected Belgian photographer as well. Filip Naudts uses my music for his representations. So, yes I embrace the digital opportunities with both hands.
You have a lot of videos on Your Tube. Are they important? I mean lots of artists in your range often name their music as soundtracks for non-existing movies.
Oh yes, for me those videos are important, because they have to reflect the soul of a track as close as possible.
You recently worked with Pieter Nooten. Can you tell us something about it and is he an inspiration?
I came in touch with Pieter via Facebook, where he asked me to play guitar in a new track for his new album Haven that will be released very soon. He discovered my music through the internet, and was very impressed by my music and guitar-sounds. And yes, I also admire his astonishing work throughout the years. So it was an honor for me to collaborate with him.
Everyone I interview is the victim of these two questions. What's your favourite record of all time and please state why.
Difficult question....There's not that one album, there are several albums that blew my mind. Brilliant Trees and Gone To Earth the first two solo-albums from David Sylvian.
As Falls Wichita, So Falls Wichita Falls from Pat Metheny and Lyle Mays. And Stories Across Borders from Steve Jansen and Richard Barbieri were the most important ones I think. And why.....? Because those albums made a huge intellectual and creative impression on me. Like I said before, they blew my mind out.
With who wouldn't you mind to be alone with in an elevator for 8 hours and what would you do then?
David Sylvian, and discuss about music, art, and asking him for a collaboration. (LOL)
Anything to add Johan?
Thanks for having this interview with me.
Didier BECU
20/02/2013
---