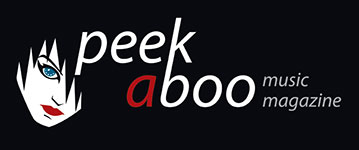 like this interview
---
JOHAN TROCH
For me making music is a momentum and a gig is just recycling your own work for an audience. That's out of my comfort zone.
10/05/2016, Wim GUILLEMYN
---
In the 80s, Johan Troch was the singer and guitar player of the post punk band Last Journey. His solo work is different. The instrumental pieces have an ambient feel which would do well in sauna's, or as soundtracks, etc. And that's certainly not meant disparagingly. He records and releases his music through his own label Adagio Productions. He doesn't do live gigs. He just wants to create music and make it available for people to listen to. He just released Infinite Distances, which was a reason for asking him some questions.
Hello Johan, in the past you made post-punk with Last Journey (influenced by Joy Division). Later, you focused on a whole other genre of music.
In my teenager years, I was mainly influenced by the music and the lyrics of Joy Division, that's correct. In that time, this music was everything for me. The same goes for the lyrics by Ian Curtis. Iin the early eighties, I had a dark period. Through my brother's friend I came in touch with artists like Pat Metheny and other ECM jazz musicians. But the first solo album of David Sylvian (Brilliant Trees) touched me too. After the break-up of Last Journey in 1986, I got the chance to work on my own. It was time for something different because post-punk didn' t go deep enough for me. Especially musically it didn't. After 20 years of experimenting with different styles like fusion jazz and poppy things, I grew to the point where I stand now.
The new album is again a magistral album which sounds professional and is well produced. How do you start making an album?
During the latest years, the winter was the best moment to get me buried in my own home studio. I always want to make an album in a few months. That's my deadline and that keeps me focused. When I'm in a creative phase, it is important to stay focused. Stay in the flow, I always say. Mostly, I search for new sounds on guitar, keyboard or samples. The rest is a matter of building up and that happens naturally. The idea is already in my head and I just have to work it out. Being in a certain mood is necessary. For my last two albums, I used real drum-sounds which are a big gain. Online you can find many drumplayers who offer their work digitally for a small fee. For example, Jim Dooley from the USA. I did release a solo album with songs and some singles around 2014, but I am more in my comfort zone with instrumentals.
You have your own studio to work in. That must be a luxury…
It certainly is. However, it took until 2012 before I made complete digital recordings. Early on, I used an analogue 8-track. I heard musicians who were recording digitally. They reached a level that I could never reach. I was not so computer-minded in those days. Nowadays, I learn more about digital recording, as you can hear on my last album.
You use the studio also for other productions...
As an independent artist, I release and spread my work through my own download label Adagio Productions. Also the video's and the old work of Last Journey. And a Joy Division tribute album under the name Last Journey (for old times sake).
You never play live?
Pieter Nooten, with whom I worked a few years back, asked me to do some concerts. I refused. I don't fancy it. For me making music is a momentum and a gig is just recycling your own work for an audience. That's out of my comfort zone.
I can understand that. How do you try to sell and show your music to the public?
The internet, Wim…Myspace, Bandcamp, Vimeo, Soundcloud… The famous Facebook is also very useful despite its negative reputation. In this way, I've reached a few thousand people who buy and follow my music. Also by digital radio broadcasts, but that's outside my control. A few songs of Infinite Distances were also played on German classic radio. Thanks to that, there will be one of my tracks on a forthcoming double album (later this year).
That's great! What do you want to say or reach with your music?
I find it important to be submerged by music that touches my heart. So, it's my motivation to touch others in the same way. Music is one of the strongest emotions.
Are there stories in the songs?
Real stories, no. I can' t deny that my work is autobiographical. But I can not say you more about that.
Does the music correspond with the figure Johan Troch? Or is it more an opposite?
Not an opposite. What you hear is what you get.
Do you ever thinking of making music for films or documentaries?
Certainly, but I did not have the opportunity to do it so far!
Wim GUILLEMYN
10/05/2016
---
Johan Troch was in de jaren tachtig zanger en gitarist bij de postpunkband Last Journey. Zijn soloplaten vormen een vrij groot contrast met de coldwave/postpunk van Last Journey. De instrumentale songs van Johan hebben een ambient gevoel en zouden het goed doen in sauna's, of als soundtrack, etc. En dat is zeker niet denigrerend bedoeld. Hij verdeelt zijn muziek via zijn eigen label Adagio Productions. Voor Johan stopt het daar, want optreden doet hij niet. Hij beperkt zich tot het creëren en uitbrengen van muziek. Naar aanleiding van zijn laatste album Infinite Distances wilden we toch wat meer weten over de drijfveren van Johan Troch.
Dag Johan, in het verleden maakte je postpunk à la Joy Division met de band Last Journey. Daarna heb je je op een heel andere soort muziek toegelegd. Hoe is dat gekomen? En ook zonder zang?!
In mijn adolescentiejaren was ik vooral beïnvloed door de muziek en de teksten van Joy Division, dat klopt. Dat kwam ook omdat ik me vereenzelfde met die muziek, en de teksten die Ian Curtis zong waren voor mij toen herkenbaar. Ik zat in het begin van jaren tachtig in een donkere periode, zeg maar. Via een oudere broer en een toenmalige vriend leerde ik de muziek van Pat Metheny en andere ECM-jazzmusici kennen. Maar ook het eerste solo album Brilliant Trees van David Sylvian raakte me enorm. Na de split van Last Journey in 1986, zag ik de kans schoon om solo door te gaan zodat ik volledig mijn eigen zin kon doen. Het was tijd voor iets anders dan postpunk, dat ging niet diep genoeg. Vooral muzikaal dan. Na twintig jaar experimenteren met stijlen zoals fusion-jazz en zelfs popachtige songs, ben ik gekomen waar ik nu sta.
Je nieuwe plaat is opnieuw een magistraal album. Het klinkt heel professioneel en is goed geproducet. Hoe begin je aan een album?
De voorbije jaren was de winterperiode het moment bij uitstek om in mijn home-studio te duiken. Het wxas steeds mijn betrachting om op enkele maanden tijd een nieuw album te maken. Ik legde mezelf dan een deadline op. Voor mij is zo'n deadline belangrijk om gemotiveerd te blijven en niet weg te deemsteren in afleidingen zoals het internet of tv. Tijdens mijn creatieve proces is het vooral belangrijk om gefocust te blijven. Being in the flow, zeg maar. Meestal zoek ik nieuwe geluiden via gitaar, keyboard of samples. De rest is gewoon opbouwen. Het komt vanzelf eigenlijk. Het zit al in mijn hoofd. Ik moet het er gewoon uit zien te krijgen. In een bepaalde sfeer vertoeven is daarbij een noodzaak. Op mijn laatste twee albums zijn echte drum-sounds ook een aanwinst. Online zijn er verschillende drummers die hun slagwerk digitaal aanbieden mits een kleine bijdrage. Jim Dooley uit de VS bijv. Hoewel ik ook een song-album heb uitgebracht in 2014 en enkele singles, voel ik me het meest op mijn gemak bij instrumentaal werk.
Je hebt een eigen studio om in te werken. Dat moet een luxe zijn…
Jazeker, daar kan ik weinig aan toevoegen. Al heeft het tot 2012 geduurd vooraleer ik volledig digitaal opnam. Daarvoor nam ik alles nog analoog op (8-track met cassette) e ndat had consequenties natuurlijk. Ik hoorde bij collega's hun digitale verwezenlijkingen die voor mij toen onbereikbaar waren. Ik was niet zo computer-minded in die dagen. Ondertussen heb ik het een beetje onder de knie, zoals je kan horen op mijn laatste albums. Het is vooral een luxe om via sound-files samen te werken met artiesten waar ook ter wereld.
De studio gebruik je ook om voor anderen producties te doen? Op wie richt je je dan?
Als onafhankelijk artiest verdeel ik mijn werk via mijn eigen download-label Adagio Productions. Ook oud werk van Last Journey, alsook recent uitgebracht materiaal: een Joy Division-tributealbum onder de naam Last Journey (for old times sake).
Je treedt met dit project nooit op. Hoe komt dat?
Pieter Nooten vroeg me een paar jaar geleden voor een paar concerten. Ik bedankte voor de eer. Ik heb er niet alleen geen zin in, ik zie er ook tegenop om live te spelen. Voor mij is muziek maken eerder een momentum. Optreden is ergens je eigen werk recycleren voor publiek en dat is buiten mijn comfortzone.
Dat kan ik begrijpen. Hoe probeer je dan zonder die optredens toch je muziek aan de man te brengen?
Internet, Wim, het internet.... Myspace, YouTube, Vimeo, Soundcloud, Mixcloud, Jamendo, ReverbNation en vooral Bandcamp. Het befaamde Facebook is ook heel geschikt, ondanks de nogal negatieve klank die Facebook heeft. Ik heb daardoor reeds een paar duizend mensen bereikt die mijn werk kopen, appreciëren en volgen. Ook via verschillende digitale radiostations wordt mijn werk aan de man gebracht. Maar dat is buiten mijn controle natuurlijk. Enkele tracks van mijn laatste album Infinite Distances zijn ook op de Duitse tegenhanger van Radio Klara gedraaid. Rechtstreeks gevolg daarvan is dat er werk van dat laatste album op een dubbel-lp verschijnt later dit jaar.
Fantastisch toch. Wat wil je eigenlijk zeggen of bereiken met je muziekstukjes?
Ik vind het belangrijk om ondergedompeld te worden in muziek die mijn hart raakt. Zo vind ik de motivatie om te proberen om anderen het hart te raken met mijn muziek. Muziek is één van de sterkste emoties die er zijn.
Zijn er bepaalde verhalen aan je songs verbonden en komt de muziek overeen met de mens Johan. Zo ja, geef eens een voorbeeldje.
Echte verhalen niet, al kan ik niet ontkennen dat mij werk autobiografie uitdraagt. Verder kan ik err niet over uitweiden. Wat je hoort is wat je ziet.
Heb je er ooit al gedacht om muziek voor films of documentaires te maken?
Jazeker, buiten een paar dansvoorstellingen in het verleden zijn er tot dusver geen aanbiedingen gekomen.
Wim GUILLEMYN
10/05/2016
---