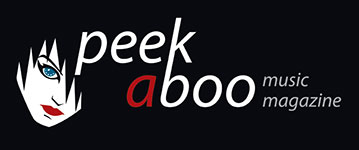 like this interview
---
CLICKS
I wanted to have a club friendly electro-clash vibe going on with Clicks and I think it worked out pretty well.
04/04/2016, Stef COLDHEART
---
Over the years, Dependent Records has introduced electronic music lovers to some fine and genius bands. The newest sensation is hailing from Poland and is called Clicks. I was surprised that the members of this electroclash and bodymusic orientated band are active in Controlled Collapse. This is a real surprising transposition from one style till another, which resultes in what will probably become one of the best albums of 2016. I've been in touch with the front man of Clicks for a 'click interview'.

How did the move happen from Controlled Collapse towards Clicks and tell us a bit more about the kind of sound you had in mind when setting up Clicks?
Kr-lik: It was automatic. Controlled Collapse was the dark moody music for the depressed and disturbed souls. Clicks was the exact opposite. I wanted to have a club friendly electro-clash vibe going on with Clicks and I think it worked out pretty well.

Glitch_Machine is an intriguing title for an album. What's the meaning behind it and what does it say about your sources of inspiration?
Kr-lik: The name came to me after I wrote the Machine-song that you can find on the bonus single. Clicks, because of its EBM/electro roots is promoted in the so called dark independent scene. But we're far from the dark setting, so you can call us a glitch in the scene. We decided to show up and just give the scene something to talk about again.
Glitch_Machine is an impressive 'high-tech' production revealing elements like 'patience' and 'passion', but how do you look back at the different aspects of the production and what kind of album did you have in mind?
Kr-lik: Thank you. To me, the album is very straight-forward and it was meant to be exactly like that. All the songs have a club potential, groove and fun. Even though it is our debut album. For the people who know the project for a longer time (since it was started in 2007), it is also a kind of 'best of' album. The songs were written in between 2007 and 2015. I can only thank Kamil Łazikowski from Soyuz Studio who did all the additional production, mixing and mastering. He made the songs sound so well together, so he really did an amazing job.
How do you transpose the sound of Clicks on stage and what kind of performance might we expect?
Kr-lik: On stage we're usually a trio. I do the vocals/vocoders and sometimes I play some additional synths; Tomek plays synths and Łukasz is on drums. Every gig is different due to fact that we improvise quite a lot. We try to maintain the core of the songs, but the rest is really what comes into our minds at the spot. Clicks. Live it is definitely a high dose of electronic energy transported to everyone at the club. We like to party in a hard way.
Courtesy of Inferno Sound Diaries.
Stef COLDHEART
04/04/2016
---
Al jaren lang biedt Dependent Records de elektronische muziekliefhebbers mooie en geniale bands. De nieuwste sensatie is uit Polen afkomstig en heet Clicks. Ik was verrast toen ik zag dat de leden van deze elektroclash en bodymuziek georiënteerde band ook actief zijn bij Controlled Collapse. Dit is een echte verrassing, want het gaat van de ene stijl naar de andere, wat resulteert in wat waarschijnlijk een van de beste albums van 2016 is. Ik maakte een praatje met de frontman van Clicks.
Hoe werd Controlled Collapse uiteindelijk Clicks, en vertel ons wat meer over het soort geluid dat je in gedachten had bij het oprichten van Clicks?
Kr-lik: Het was automatisch. Controlled Collapse was donkere muziek voor depressieve en verstoorde zielen. Clicks is precies het tegenovergestelde. Ik wilde clubvriendelijke electroclash maken met Clicks en ik denk dat dit vrij goed gegaan is.

Glitch_Machine is een intrigerende titel voor een album. Wat is de betekenis ervan en wat zegt het over jouw inspiratiebronnen?
Kr-lik: De naam kwam nadat ik het nummer Machine schreef, dat je kan vinden op de bonussingle. Vanwege de EBM-elektroroots wordt Clicks vaak tot de donkere indiescène gerekend. Maar we staan daar toch ver van af, zodat je ons gerust een storing in die scène kan noemen. We besloten om dit te laten zien en dan heeft de scène meteen iets om over te praten.

Glitch_Machine is een indrukwekkende high-techproductie waarin zowel geduld en passie een rol speelden, maar hoe kijk je terug op de verschillende aspecten van de productie en wat voor soort album had je eigenlijk in gedachten?
Kr-lik : Dank je wel. Voor mij is het een zeer directe plaat en dat wilde ik precies. Alle songs hebben een clubpotentieel, een groove en je beleeft er plezier aan. Hoewel, het ons debuut is, zijn er mensen die het project al wat langer kennen (we zijn begonnen in 2007), en voor hen is het eigenlijk meer een soort van 'best of'-album geworden. De liedjes zijn tussen 2007 en 2015 geschreven. Ik kan alleen maar Kamil Łazikowski van de Soyuz Studio bedanken voor de extra productie, het mixen en het masteren. Hij zorgde ervoor dat alle songs goed tezamen klonken, hij leverde werkelijk geweldig werk.

Hoe breng je het geluid van Clicks op het podium en wat voor soort optredens kunnen we verwachten?
Kr-lik : Op het podium zijn we meestal een trio. Ik zorg voor de zang, met vocoders, en soms heb ik wat extra synths bij me. Tomek speelt ook synths en Łukasz doet de drums. Elk optreden is anders en dat komt omdat we veel improviseren. We proberen wel om de kern van de songs te behouden, maar voor de rest is het eigenlijk gewoon wat er op dat moment in onze geest zit. Clicks, weet je wel. Live komt daar nog een hoge dosis elektronisch energie bij. We houden van hard feesten!
Stef COLDHEART
04/04/2016
---