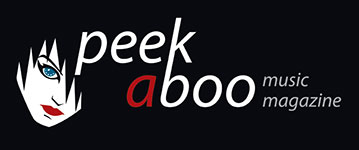 like this interview
---
AMON AMARTH
A big part of our success is that we still are good friends
05/04/2016, Ruben SAEY
---
Amon Amarth has just a new album out: Jomsviking, and so Ruben thought it was a perfect reason to interview this legendary band. The chat was with drummer Frederik.

The band started in 1988 as Scum. In 1992 the band name became Amon Amarth. Is there a special reason for that or is it just because the new name suits better with the music?
Scum was the band I started with at high school, there were many changes, later Johan and Ted joined and we decided to change the name to give it a fresh start. Ted came up with the name Amon Amarth, we all felt it sounded cool and mystical, so we went for it.

The three first albums are death metal with an incredible tempo. I noticed a slight difference on Versus The World. The tempo slows down a bit and the guitar lines are more in the lower regions of tone. Was this a natural evolution of the band or a deliberate move?
It's all been a natural evolution for us. We grew up listening to traditional metal, then thrash and death metal. We always wanted to combine that somehow in our music and later we were heading more towards traditional metal. I don't think we really pay too much attention to it, we just play what sounds good for us and have fun with it.
Who does what if we're talking about composing? Is there one composer or are all the members involved?
Johan H writes all the lyrics, but everyone comes up with ideas and such, but Johan H writes down every word. For the music it's been Johan S and myself, we usually do a couple of own songs each, then we do a few songs together and also for this new record Tobias came up with one song. Then we arrange it all and work on the songs together, so pretty much everyone is involved in the process.

Since 1998 you made almost every two years a new album. That's what I call productive. A lot of bands slow down after a few years, but not Amon Amarth. You still find enough inspiration without repeating yourselves.
I don't think we ever forced an album, except for Fate Of Norns for which we could have used a few more months for writing it. With that said, I don't think we would enter a studio if we are not ready. With Fate Of Norns, we learned from our mistake, so to speak. I think it's simply that we want to keep things going, and not sit back and just relax. Maybe we take a longer break after this cycle, you never know. I'm really happy that I still have a huge passion for this kind of music and I always think of trying out some new things.
The band almost exists 30 years. Almost thirty years with almost the same band members. How easy or how difficult was it to work all these years with the same people?
I think it has been great, the four of us have different opinions, but since we respect each other, it makes our work quite easy. For example, if anyone in the band has is in favor of some things that I don't like, I would not argue or stop to it. I also think we all have some childishness left, I did not forget what we liked when we grow up, the metal we listened to or the live shows we saw. A lot of people would think it's cheesy when you have huge dragons on stage that are breathing fire, while we think that is fucking awesome and cool! Also a big part of our success is that we still are good friends.It's logic for us that after 7 weeks of touring we have a barbecue at home.
The Amon Amarth ship has conquered many wild seas over the years. You can hear how the band grows by every new album. From death metal to a doom and dark atmosphere, and even melodic metal. How did the fans react?
I think many fans are with us since the start, but of course some of them don't like what we do today. It is what it is and that's cool. Everyone doesn't have to like what we do today. Of course we always include older songs in our live sets.
I read that the new album Jomsviking is the first concept album by Amon Amarth. Whose idea was that?
Yes it's our first concept album, the story is about a man who joins the Jomsvikings who were the elite Viking force, a sort of mercenaries. Johan came up with this idea and he wrote it as a full movie script.
I think the new album is very melodic and strong, but far away from the previous album. It is a Viking story. Where does the story come from?
The story is written by Johan and we kind of considered the process as creating a movie instead of making an album. We had to follow the story line, so it was a different approach compared to our previous albums. We were not afraid to show our influences.
Will there be a tour? It seems nice an idea to play the whole album in a full show with huge decors and great light shows!
We have a huge European tour planned that will be announced after the summer festivals. We definitely add some theatrical elements to the show, I simply can't wait to launch it! I don't think we will play the complete album though, but maybe that might be different later.
Is melodic Viking metal the new Amon Amarth-sound or are there still other areas you want to conquer?
Really, I'm not sure, this is obviously how we sound today. However, when looking back, we always find something fresh and new, but we keep Amon Amarth the way it is.
Ruben SAEY
05/04/2016
---
Amon Amarth heeft net een nieuw album uit: Jomsviking. Ruben vond dit het gepaste moment om deze legendarische metalband te interviewen. De vragen werden aan drummer Frederik gesteld.

De band begon in 1988 als Scum. In 1992 veranderden jullie dat in Amon Amarth. Is daar een speciale reden voor of is het alleen maar omdat de nieuwe naam beter bij de muziek past?
Scum was de band waarmee ik op de middelbare school begon, er zijn veel veranderingen geweest, later kwamen Johan en Ted erbij en we besloten om de naam te veranderen, zodat het een nieuwe start werd. Ted vond de naam Amon Amarth, we vond het cool en het klonk mystiek, dus dat werd het.

De drie eerste albums zijn death metal met een ongelooflijk tempo. Ik merkte een klein verschil op Versus The World. Het tempo vertraagt ​​een beetje en de gitaarlijnen hebben lagere tonen. Was dit een natuurlijke evolutie of een bewuste zet?
Voor ons is het allemaal een natuurlijke evolutie. We zijn opgegroeid met traditionele metal, later kwam daar thrash en death metal bij. We wilden altijd op een of andere manier dit in onze muziek combineren en later werd dat meer traditionele metal. Ik denk niet dat je er echt veel aandacht aan moet besteden, we spelen gewoon wat we goed vinden en hebben er veel plezier mee.

Wie doet wat als we het over componeren hebben? Is er één componist of zijn alle leden erbij betrokken?
Johan H schrijft alle teksten, maar eigenlijk komt iedereen met ideeën af, terwijl Johan H ieder woord schrijft. Wat de muziek betreft, doe ik dat samen met Johan S. Meestal een paar eigen nummers, dan doen we een aantal samen en ook voor deze nieuwe plaat kwam Tobias kwam met een lied op de proppen. Dan regelen we het allemaal en werken er samen aan, zodat vrijwel iedereen betrokken is bij het ​​proces.
Sinds 1998 maak je bijna om de twee jaar een nieuw album. Dat is nu eens wat ik productief noem. Veel bands bouwen na een paar jaar af, Amon Amarth niet dus. Je vindt blijkbaar genoeg inspiratie zonder in herhaling te vallen.
Ik denk niet dat we ooit een album hebben geforceerd, behalve Fate Of Norns waarvoor we best nog een paar maanden hadden kunnen gebruiken. Dit gezegd zijnde, denk ik niet dat we ooit een studio zullen ingaan zonder dat we er klaar voor zijn. Met Fate Of Norns hebben we van onze fouten geleerd. Ik denk gewoon dat we alles gaande willen houden, en niet achterover willen leunen. Misschien nemen we nu wel een langere pauze, ik weet het niet. Ik ben echt blij dat ik nog steeds een enorme passie heb voor dit soort muziek en dat ik nog altijd zin heb om een aantal nieuwe dingen uit te proberen.
De groep bestaat bijna 30 jaar, en op een paar uitzonderingen na, altijd met dezelfde mensen. Hoe gemakkelijk of moeilijk is het om al die jaren met steeds dezelfde mensen te werken?
Ik vind dat eigenlijk fantastisch. We hebben natuurlijk niet altijd dezelfde mening en we zijn soms koppig, maar we respecteren elkaar. Als iemand bijv. een idee heeft waar ik niet achter sta, ga ik daar niet beginnen over mekkeren of proberen om het tegen te houden. Nu goed, eigenlijk komt er nooit iemand met een slecht idee op de proppen, alleen duurt het soms een tijdje vooraleer we samen een goed idee hebben. We zijn eigenlijk altijd een kind gebleven. We hebben nooit vergeten met welke metal we zijn opgegroeid of welke shows we zagen. Sommige mensen vinden het melig als je op het podium vuurspuwende draken brengt, wij vinden dat bangelijk goed. Een groot deel van ons succes komt gewoon omdat we vrienden zijn gebleven. Als we zeven weken met elkaar hebben getoerd, is het voor ons normaal om daarna samen een barbecue of zo te organiseren.
Het Amon Amarth-schip heeft al vele woeste zeeën veroverd. Op iedere plaat blijken jullie wel te groeien. Van death metal, naar donkere atmosferen, en zelfs melodische metal. Hoe reageren de fans op al die afwisselingen?
De meeste fans volgen ons sinds de start. Het is vanzelfsprekend dat je er ook wel een paar zal hebben die ons huidig geluid maar niks vinden. Dat hoeft ook niet, het is gewoon wat het is. Natuurlijk zitten er in onze liveset ook een paar oude tracks.

Ik las dat het nieuwe album Jomsviking de allereerste conceptplaat van Amon Amarth is. Van wie kwam dat idee?
Ja, het is inderdaad onze eerste conceptplaat. Het gaat over een man die zich bij de Jomsvikingen aansluit, zeg maar de elite van de Vikingen. Johan kwam met het idee op de proppen en schreef het net alsof het een filmscenario is.
Ik vind de nieuwe plaat zeer sterk en melodisch. Wel is er een verschil met jullie vorige cd. Hoe kwamen jullie op het idee om iets over Vikingen te doen?
Zoals gezegd kwam het idee van Johan. Tijdens de opnames van het album leek het meer alsof we met een film bezig waren dan met een plaat. We moesten het verhaal volgen, dus dat was iets helemaal anders dan wat we op de vorige platen deden, ook waren we niet bang om onze invloeden te tonen.
Komt er een nieuwe toer? Mij lijkt zo'n conceptplaat op een podium wel leuk, ik zie nu al de grote decors en de lichtshow voor me!
Er is een grote Europese toer gepland, en na de zomerfestivals kunnen we je de details ervan geven. De show zal ongetwijfeld heel wat theaterelementen bevatten. Ik word ongeduldig als ik eraan denk. Ik denk wel niet dat we het hele album zullen spelen, hoewel dit natuurlijk kan veranderen!
Melodieuze Vikingmetal, is dat nu het definitieve geluid van Amon Amarth of wil je de volgende keer weer iets anders doen?
Om eerlijk te zijn, weet ik dat niet. Dit is nu hoe we vandaag klinken, maar als ik naar het verleden kijk, dan hebben we steeds naar iets nieuws gezocht, zonder te vergeten dat we Amon Amarth zijn.
Ruben SAEY
05/04/2016
---