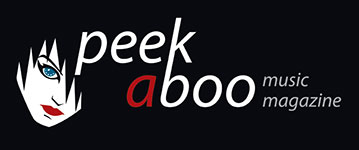 like this interview
---
BRING ON THE BLOODSHED
Humor is our common denominator. And everyone has a specific function in the band. We know who is good in what, and we must therefore have confidence.
02/06/2016, Wim GUILLEMYN
---
The debut Dark Clouds of 2013 showed us the talent and future of this Dutch band.This album is a step forward. Amongst the Ruins is strong and energetic and contains good and smart elaborate songs with attention to detail and craftsmanship. Moreover, it is an album that invites you to re-listen. The bar is set high. Time for an interview with the band.
You release the album trough your own label. What are the benefits for you?
As with our first album Dark Clouds, we chose to release the album ourselves with a worldwide distribution through Sonic Rendezvous. Thus we have all the freedom in style, texts, design, and we wanted to see what would be possible. We liked that way of working and of course we have looked whether labels were interested, but ultimately, the choice to do it ourselves was the best! Of course that brings a lot of work, and therefore we have different tasks for each band member. But perhaps the most important thing is that we also work together as a great team, which deletes the promotional cost. In the Benelux, Hard Life Promotions ensures the necessary attention to the proper channels. What the future will bring is still unclear, we are at least open to labels and their capabilities.
Your music is somewhere between thrash and hardcore. I clearly hear the two currents, supplemented with some elements from other genres. Is that the music of your teenage years?
There are clearly two flavors in our band. I am really a death/thrash metal fan. Thijs, our drummer, is more a hardcore fan. The others are in between. Nevertheless, we have developed a broad taste in music in recent years.Best of all metal worlds.
Is it easy to compromise with five man?
No, it is not always easy. Five individuals, five opinions, which is quite difficult sometimes. It is an art to make decisions everyone can live with. Sometimes we have discussions and sometimes you have to add water to the wine, just as in a relationship or at work. Finally, a discussion can never be so confronting, that people leave the band. We are now engaged in this line-up for 6 years. Humor is our common denominator. And everyone has a specific function in the band. We know who is good in what, and we must therefore have confidence.
What message do you have? How do you see today's society?
The present society is pretty selfish. We think only of ourselves and walk over dead bodies. I see TV, Internet and other media, we are happy with the stupidity and misfortune of others. As long as we are better than others. Unfortunately, we are not.
How do you compose the songs?
Most of the songs are based on guitar riffs of both David and myself. With drummer Thijs and bassist Maggy, we further develop them, so singer Roger can write lyrics. It's usually the old-school way, just in the rehearsal room when we are together. It also happens that Rogier has already finished a particular idea in terms of structure and text..
For the people who haven't seen the band live... What can they expect?
What can you expect from us during a live show is energy on stage. It often happens that there is a pit in front of the stage, people feel the music and go crazy, they transfer their energy to us. During one hour you can enjoy our clumsy fat metal riffs. Come and see if you're curious!
Are there plans to play in Belgium? And will you play festivals this summer?
We hope that the positive reviews will give us further shows. We are now booked for two festivals in the Netherlands: Tattoo Festival in Zwolle and Pitfest in Erica with Sinister. Furthermore, we hope to regularly travel to Belgium. We have a booking office in Belgium, so that should definitely be good.
What are your dreams for the band?
We are a band based on friendship. It's already a dream to play shows with your best friends, isn't it? Of course we dream further. We hope that the positive reviews and interviews give us a solid reputation and that we will end up on stage at the larger venues. Of course, we want to be in the Melkweg in Amsterdam, and of course we want to play with more international acts. And of course, it's our dream to play at several major festivals like Graspop, Groezrock.
Wim GUILLEMYN
02/06/2016
---
Het debuut Dark Clouds uit 2013 toonde ons al dat er talent en toekomst in deze Nederlandse band zit. Met dit album wordt nog een stap vooruitgezet. Amongst the Ruins is sterk en energiek en bevat goede en slim uitgewerkte songs met aandacht voor details en vakmanschap. Het is daarenboven een album dat uitnodigt tot herbeluisteren. De lat is hoog gelegd. Tijd voor een vragenuurtje met de band.
Jullie brengen het album in eigen beheer op de markt via jullie eigen label. Wat zijn de voordelen daarvan voor jullie? En betekent dat niet veel werk?
Al bij ons eerste album Dark Clouds hebben we gekozen om in eigen beheer het album uit te brengen met als basis de wereldwijde distributie via Sonic Rendezvous. Daarmee hebben we alle vrijheid qua stijl, teksten, vormgeving, en wilden we kijken wat de mogelijkheden waren. Dit is ons super goed bevallen en uiteraard hebben we gekeken of er labels interesse hadden, maar uiteindelijk was de keuze om het wederom in eigen beheer te doen de beste, zolang je het maar professioneel aanpakt! Uiteraard betekent dat veel werk en we verdelen de taken om alles zo goed mogelijk te laten verlopen. Maar misschien is het belangrijkste bij het uitbrengen in eigen beheer dat we ook samen werken met een goede partij die de promotie voor zijn rekening neemt. In de Benelux is dat Hardlife Promotions en dat bedrijf zorgt voor de nodige aandacht bij de juiste kanalen. Wat de toekomst brengt is nog onduidelijk, we staan in ieder geval open voor labels en hun mogelijkheden.
Jullie muziek bevindt zich ergens tussen trash en hardcore. Ik hoor duidelijk die twee stromingen, aangevuld met nog wat elementen uit andere genres. Is dat ook de muziek uit jullie tienerjaren? Of hebben jullie een andere smaak op dat vlak?
Er zijn duidelijk twee smaken in onze band. Ik zelf ben echt een death/thrashmetalfan. Thijs, onze drummer, meer een hardcorefan. De anderen zitten daar tussenin. Toch hebben we in de afgelopen jaren een bredere muzieksmaak ontwikkeld. Zelf denken we ook niet meer in hokjes. Best of all metal worlds
Is het eenvoudig om met vijf mensen de neuzen in dezelfde richting te krijgen?
Nee, dit is zeker niet altijd eenvoudig. Vijf individuen, vijf meningen, dat is vrij lastig. Het is een kunst om beslissingen te nemen waarmee iedereen kan leven, en om alles in harmonie te doen. Soms hebben we flinke discussies en soms moet je wat water bij de wijn doen, net als in een relatie of op je werk. Uiteindelijk is een discussie nooit zo hoog opgelopen dat er mensen uit de band gestapt zijn. We zijn nu met deze line up al 6 jaar bezig. Humor is onze gemeenschappelijke deler. Als het er heftig aan toe gaat, is er altijd iemand die geestig uit de hoek komt, waardoor de lucht snel geklaard is. En we zijn inmiddels ook zover dat iedereen een eigen functie in de band heeft. We weten wie goed is waarin, en we moeten daar dan ook vertrouwen in hebben. Soms is een mededeling hoe iets zal gaan makkelijker dan een vraag aan vijf mensen hoe het gedaan moet worden.
Welke boodschap willen jullie met jullie muziek uitdragen? Hoe zien jullie de huidige maatschappij? Als ik jullie muziek zo hoor, denk ik dat jullie veel bedenkingen hebben of ben ik fout?
Nee, de huidige maatschappij is behoorlijk egoïstisch. We denken alleen aan onszelf en gaan over lijken. Ik zie om me heen, tv, internet en andere media, dat we gelukkig worden van de domheid en het ongeluk van een ander. Als we maar beter zijn dan de andere ten koste van alles. Helaas zijn we dat niet.
Hoe zijn jullie als band ontstaan? En hoe is de scène in Noord-Holland?
Bring On The Bloodshed is ontstaan nadat de hardcorebands van mij en drummer Thijs gestopt waren en we samen besloten om een nieuw project op te starten. In eerste instantie ook met andere oud-bandleden, maar sinds een paar jaar is er deze vaste bezetting. De naam van de band kwam op het moment dat zanger Rogier erbij kwam en we aan de slag gingen met nieuwe eigen composities.
De scène in Noord-Holland is lastig te omschrijven, ik denk namelijk wel dat er genoeg hardcore- & metalfans zijn, maar het lijkt erop dat die actiever zijn buiten de Randstad. In onze regio komen heus wel nieuwe bands naar boven, maar het gaat erom dat ze ook blijven bestaan. Tegenwoordig worden bands gehyped via sociale media en zijn ze al na 2-3 jaar weer verdwenen, het is moeilijk om daarmee een hechte scène op te bouwen.
Hoe ontstaan nummers bij jullie?
De meeste nummers ontstaan op basis van gitaarriffs van zowel David als van mij. Die worden dan samen met drummer Thijs & bassiste Maggy voort ontwikkeld tot een bepaalde structuur waar zanger Rogier dan songteksten op kan schrijven. En dat gaat meestal op de old-schoolmanier, gewoon in de oefenruimte als we bij elkaar zijn. Ook kan het voorkomen dat een bepaald idee qua structuur en tekst bij Rogier al klaar is waardoor we vanuit zijn visie het muzikale gedeelte invullen. Flink schaven en blijven proberen, net zolang totdat het merendeel van de bandleden het ermee eens is en we het op de mensheid los kunnen laten.
Voor de mensen die jullie live nog niet aan het werk hebben gezien… Wat mogen ze verwachten?
Wat je van ons kan verwachten tijdens een liveshow is 1 bonk energie op het podium. We genieten van de show en willen onze energie ook op het publiek overbrengen. Het gebeurt vaak dat er voor het podium een pit ontstaat, mensen die de muziek voelen en uit hun dak gaan, zo geven zij hun energie weer door aan ons. Een uur lang genieten van onze lompe vette metalriffs met lage moshriffs en dikke agressieve vocals. Kom maar eens kijken als je benieuwd bent!
Hoe leven jullie naar de releaseparty in Haarlem toe? Staat er iets speciaals op het programma of willen jullie gewoon met een stevig concert de tracks tot leven brengen? Zijn de bands die spelen op jullie release, formaties die jullie persoonlijk kennen? Welke moeten we in de gaten houden en waarom?
Inmiddels is onze releaseshow in de Patronaat Haarlem achter de rug. We hebben echt genoten, wat een fantastische avond en wat een opkomst! Een releaseshow is een soort beloning voor het harde werk van de weg naar de realisatie van het album. We hebben veel tijd besteed aan promotie, het fysiek uitdelen van flyers en posters, en door het maken van reclame via sociale media (Facebook, Instagram, E-zines, magazines als Aardschok). Ook waren we ter promotie te horen op diverse metalradioshows. We hebben gekozen om voor deze show Dew Scented te vragen. Onze zanger is vast crewlid van deze band, dus kent hij ze persoonlijk. Het is een dijk van een band, een echte metalsensatie. Voorts speelden Deem Index en In Time Of Plague (uit Haarlem), zeker de moeite waard om hen ook te checken. We hebben voor deze show een set gemaakt met bijna alleen nieuwe songs. Het is awesome om ze voor het eerst live aan een publiek te laten horen en te kijken hoe de reacties zijn. Voorts hadden we een speciale backdrop laten maken met de voorkant van ons nieuwe album en is er wat nieuwe apparatuur aangeschaft. Alle ingrediënten waren er voor een perfecte avond.
Zijn er plannen om België te verblijden met gigs? En doen jullie festivals deze zomer?
We hopen dat door de positieve reviews die we de afgelopen weken binnengekregen hebben, dat mensen zien dat we gegroeid zijn en we hopen dat dat ons verder brengt m.b.t. shows. We staan nu geboekt voor 2 festivals in Nederland: Tattoofest in Zwolle en Pitfest in Erica, met o.a. Sinister. Voorts hopen we weer regelmatig naar Belgie af te reizen. We hebben een boekingskantoor in Belgie, dus dat moet zeker goed komen. Vorig jaar hebben we ons gezicht hier ook een paar keer laten zien. Via onze Facebook of mail zijn we te bereiken voor programmeurs. Kom maar door, we spelen maar wat graag in Belgie. Altijd aardige mensen en tot nu toe altijd "plezante" shows gehad :)
Waarvan dromen jullie als band?
We zijn een band op basis van vriendschap. Is het niet al een droom om shows te spelen met je beste maatjes? Natuurlijk dromen we nog verder. We hopen dat de positieve reviews en bijvoorbeeld interviews in magazines ons naambekendheid geven en we terechtkomen op podia van de grotere venues. Uiteraard willen we in de Melkweg in Amsterdam staan, natuurlijk willen we met nog meer internationale acts spelen en ook vaker en langer op tour gaan. Ook zou het een droom zijn om op meerdere grote festivals te spelen zoals Graspop, Groezrock. Zolang we nog te dromen hebben, zullen we ervoor knokken met zijn vijfen!
Bedankt voor het gesprek!
Wim GUILLEMYN
02/06/2016
---