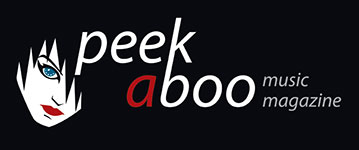 like this interview

---
MILA MAR
We might record and release some new songs, we might travel the world together … Right now everything seems possible.
03/03/2016, Ron SCHOONWATER
---
Black Easter proudly announces Mila Mar. Peek-A-Boo thought it was a genius idea to talk with this legendary band.
For a lot of people it was a surprise that you reunited in 2015. Why did you decide to start again?
We all longed for our sound. We knew that we can create a certain energy together. We share a lot, many hours of music, joy, fighting, pain, reconciliation… just life. You can hear that in our music. Our sound represents all these hours which we experienced together.
How are the reactions so far? Have you already played some live shows like on WGT?
Thanks to the audiences, our first shows have been very energetic experiences with some great feedback. When you feel the power on stage and at that moment you're focused (energy, passion) then everything is right. It's pretty amazing that after 11 years we can still gather so many fans around us.
What are your plans with Mila Mar? Will there be a new album?
We might record and release some new songs, we might travel the world… Right now, everything seems possible. But we don't consider producing an album in the classical sense. We are independent, we don't work with a management or a distributor. When we think about releasing new music, we think about a live recording with our fans somewhere in a cave or on a mountain somewhere in the world. We recorded one new song and produced a live video last year. The song is called Haime and will be online soon!
What was the reason that you ended Mila Mar back in 2005?
We found peace and don't want to talk about the past anymore. We are looking forward and we are curious about the future.
What does the resurrection of Mila Mar means for Milù? I noticed you're still performing live as Milù..
Yes, Milù will always be a part of me. A couple of months ago, I did a vocal performance "Leben gegen die Nacht ohne Wunder" in a theatre. Just me, my looper, some poems and a beautiful video installation. I will continue on this path… longing speaks with many tongues.
It has been 8 years since you released a new album as Milù. Is it difficult to release new material or have you been busy with a lot of other (important) things?
Honestly, I've never been a huge fan of working in the studio. I love to perform on stage. I love to feel the direct connection to the audience. Right now, I'm really into playing shows and perform in front of an audience.
What can people expect from your show at the Black Easter festival ?
We experiment a lot. We have new songs and we try to catch the mood and the energy of our songs in a new way. We are free, so everything seems possible!
Who or what influences you to play your music? I can imagine there's more than one music style that influenced you?
Nature influences me a lot. But also artists like Frida Kahlo or Patti Smith with their poetry and their melodies. I cry when I listen to the Hungarian Dances by Brahms or when my son sings Where Did You Sleep Last Night by Nirvana. My journeys also influenced me a lot, India, Norway, Africa … you can hear that cultural mix in our music.
You are able to sing 'childish' and mature within a breath. What do you do to maintain your voice?
I am synaesthete. Sounds create colors and colors create sounds. I've always sensed music this way. I sing every day for several hours and I love to wander between the different moods. I use the different vocal timbres and colors to express the pictures I carry inside of me.
Something you always wanted to say, but never was asked…
Yes, I want world peace. - hooray for love!!
Ron SCHOONWATER
03/03/2016
---
Na een pauze is Mila Mar weer helemaal terug. Zeer binnenkort kan je het gezelschap op het podium van Black Easter bewonderen en daarom besloot Ron om een praatje te maken met deze legendarische dark waveband.

Voor vele mensen was het een verrassing dat jullie in 2015 weer bij elkaar kwamen. Waarom besloot je om opnieuw te beginnen?
We hadden allemaal een groot verlangen naar ons geluid. We wisten dat we samen een bepaalde energie kunnen creëren. We delen veel, niet alleen vele uren muziek, ook de vreugde, het vechten, de pijn, de verzoening of gewoon het leven. Je hoort dat in onze muziek.

Hoe zijn de reacties tot nu toe?
Dankzij het publiek waren onze eerste shows erg energiek en kregen we een goede feedback. Als je op een podium staat en je voelt dat, en je kan dat combineren met je energie en je passie, dan zit alles jgoed. Het is vrij verbazingwekkend dat we na 11 jaar nog steeds zo veel fans hebben.

Wat zijn jullie plannen? Komt er bijv. een nieuw album?
We hebben een aantal nieuwe nummers die we kunnen uitbrengen, of waarmee we de wereld kunnen rondreizen. Op dit moment lijkt alles mogelijk. Maar we houden geen rekening met het maken van een album in de klassieke zin. Wij zijn onafhankelijk, we werken niet met een platenfirma of een distributeur. Als we nadenken over het uitbrengen van nieuwe muziek, dan denken we eerder aan een opname ergens in een grot of op een berg, samen met onze fans. We namen een nieuw lied op, alsook een livevideo. Haime zal binnenkort online komen hoor!

Wat was de reden waarom Mila Mar in 2005 stopte?
We hebben alles bijgelegd en we willen niet meer praten over het verleden. Wij verheugen ons op wat zal komen en we zijn benieuwd omtrent de toekomst.

Wat betekent de terugkeer van Mila Mar voor Milù? Ik zag dat Milù nog steeds optreedt.
Ja, Milù is en zal altijd een deel van mij blijven. Een paar maanden geleden trad ik op in een theater met Leben Gegen Die Nacht Ohne Wunder. Ik alleen, met mijn loops, een aantal gedichten en een mooie video-installatie. Ik zal op deze weg blijven doorgaan…

Het is alweer 8 jaar geleden dat je met Milù een nieuw album uitbracht. Is het moeilijk om nieuw songmateriaal te verzinnen of ben je bezig met een heleboel andere (belangrijke) dingen?
Eerlijk gezegd, ik ben nooit een grote fan van het studiowerk geweest. Ik hou van het podium. Ik ben er dol op om de directe verbinding met het publiek te voelen. Op dit moment is het spelen van shows een prioriteit.

Wat kunnen de mensen verwachten van jullie show op Black Easter?
We experimenteren veel. We hebben nieuwe songs in ons programma en we proberen om de stemming en de energie van onze songs op een nieuwe manier te vangen. We zijn vrij, dus alles is mogelijk!

Ik kan me voorstellen dat er meer dan een muziekstijl is die je beïnvloed?
De natuur beïnvloedt me veel. Maar ook kunstenaars zoals Frida Kahlo of Patti Smith, zowel hun poëzie als hun melodieën. Ik huil als ik naar de Hongaarse Dansen van Brahms luister of als mijn zoon Where Did You Sleep Last Night van Nirvana zingt. Mijn reizen beïnvloeden me ook veel: India, Noorwegen, Afrika... je kan deze culturele mix in onze muziek horen.

Je bent in staat om zowel als een kind als een volwassen te klinken. Wat doe je om je stem te behouden?
Ik ben synaesthete. Klanken creëren kleuren en kleuren creëren geluiden. Ik heb altijd muziek op deze manier ervaren. Ik zing elke dag een paar uren en ik hou ervan om tussen de verschillende stemmingen te dwalen. Ik gebruik de verschillende vocale timbres om mij uit te drukken.

Iets wat je altijd al wilde zeggen, maar je nog nooit is gevraagd...
Ja, ik wil vrede in de wereld. - Hoera voor de liefde !!
Ron SCHOONWATER
03/03/2016
---