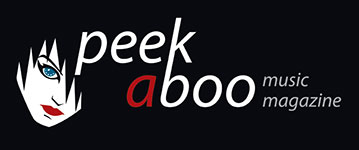 like this interview
---
WENDY JAMES
I don't really adhere to the aging process!
07/04/2016, Dimi BRANDS
---
Most people know Wendy James as the charismatic lead singer of 80's poppy punk/wave band Transvision Vamp. After the band's demise in the early 90s, she went solo and just released the great album The Price Of The Ticket on which she worked together with band members of Nick Cave And The Bad Seeds and Sex Pistols. I never thought a big star like Wendy James was interested in an interview with a Belgian webzine, but almost immediately she answered my interview request, and in no time the interview was done!
First of all, congratulations with your new album The Price Of The Ticket, how is the response so far?
I think the response has been incredible - The fans are loving the songs, choosing their favorites, sharing their thoughts with my via Facebook and Twitter and Instagram and overwhelmingly radio and press has been completely positive.
You gathered a remarkable band to record The Price Of The Ticket, how did you meet?
I already knew Glen Matlock for many years since I lived in West London (I now living in NYC), James Sclavunos and I had met in NYC and talked many times about recording together, Lenny Kaye is my neighbor in NYC and one of my all time favorite guitarists and James Williamson from The Stooges, I first talked to via Facebook and then we decided to record together, so I went over to Berkeley, California with James Sclavunos and the three of us recorded the two cover versions: and You're So Great (Bob Dylan and Fred 'Sonic' Smith respectively), and during that session James Williamson also brought in Steve Mackay (RIP) who played all the wonderful sax for Iggy on Fun House.
The album is self-released, you don't work with labels anymore? Just like the music which has a punky spirit, it looks like you believe in DIY ethics, I also thought it was like a big fuck off to record labels that only go for their own profit, instead of allowing their artists musical creativity,etc, am I right?
The music business has changed a lot! I think Malcom Dunbar at PledgeMusic.com has changed and revolutionized the way bands can make music, be in close contact with their fans and have an organized and transparent method of selling the album on CD, on vinyl, posters, T-shirts, gig tickets, etc, It is like a one-stop shop for all the needs a fan may have of his/her favorite act. It was the perfect and most immediate method for me to choose to release this album, and I could not be happier. It has been a very successful launch.
It's almost impossible to talk about The Price Of The Ticket without mentioning the cover art. Was it your idea to show yourself and is it to express that The Price Of The Ticket is also showing a figurative 'nude' Wendy through the lyrics?
I have no issue with female nudity, in fact I find it crazy that in certain streams of the media the female form is taboo or even censored against. I simply went to my friends apartment in Paris, she is a fashion designer and photographer and we took some photos and it was all done in 45 minutes. There is no artifice or pretense or even concept, it is just me. Sculptors and painters have been working with the female form as a thing of beauty and reverence since time began.
Your lyrics are very personal, which also explains the cover with a naked Wendy. A song like Screamin' Back Washington for example, for people who know your background, is very heartbreaking. Is it difficult to sing these songs, or is it like a kind of therapy?
That song in particular is very reflective, I wrote it on my birthday and I tried to imagine how my birth mother (or any mother who has given away a child for adoption) must feel when a birthday comes around. I imagine of course that she wanted the best for me and hoped that I would be safe and well taken care of in life, I imagine she thought this would be a better life than she could give me if she had kept me.
With Transvision Vamp you were able to have commercial success, but you also gained respect from the new wave underground. Acts as Kim Wilde or Blondie… Accidentally, all blonde singers who drove many men crazy, but was there another key to this double-sided success?
Transvision Vamp was a very active and busy and good live band, so while I got a lot of attention from the fashion and style and sometimes tabloid newspapers for my physical appearance or the things I might have said in moments of teenage energy, the truth was we sold out many, many, many gigs around the world and toured non-stop. So this defined us as a good live band and that's why I think fans are enduring, they like me, my talent, my personality, but they also remember very well good nights they had when we played live!
The musical landscape has changed a lot, and what I like the most on The Price Of The Ticket is that it seems as if you don't give a fuck and do what you want to do, your own way. In my opinion it's the way for musicians to win their place in the heart of true music lovers, but I can imagine it's not the easiest way?
I never have a plan laid out, my only raison d'être in life is to continue to make music, write it, record it, release it. learn my talent and improve my talent in evolution each time. The thrill of working with fellow musicians who inspire me, that is my purpose. The pure joy of being in a team and all playing together in harmony, in the studio and on the stage, there is no happiness like it for me, it is my art, it is my reason, it is my life.
I saw at your website that there is also a sort of crowdfunding going on, like VIP passes for shows, etc, Is that the new way of working for independent artists instead of relying on record labels?
My album is available world-wide on PLEDGEMUSIC.COM https://wendyjames.pmstores.co where you can buy the full thing on download of course, on vinyl, on CD, you can buy the poster and the T-shirt and yes, there are available places for VIP gig passes which allows you to be present with me and the band throughout the evening of the gig, the soundcheck, hang out with us and also, which fans love: get all your old records signed! Some people really like to do this, so I made it something available via Pledge. I find the whole thing benefits me and it benefits the fans - they get everything they want and quickly and efficiently. I go to indie record shops and they have my album in stock, but not all the different items. So for me as a fan or a shopper, I think Pledge does very well indeed and fulfills a need.
I'm not a fan of covers, but what you did with It's Alright, Ma (Dylan) is truly amazing and blew me away! Was it your idea to cover this song, and as it is a protest song, how rebellious is Wendy James?
It's Alright Ma (I'm Only Bleeding) is my favorite song by Bob Dylan. So when James Williamson and I discussed making some music together, we both agreed Bob Dylan was my favorite artist and his, so we covered it. I think Bob Dylan would disagree with you that it's a protest song! He OFTEN told journalists to not call him a protest writer! But one thing is for sure, the lyrics of the song are as about as high philosophy on the human condition as any other words written by any other person. The clarity with which Bob understood life when he was merely in his early 20s, is astonishing, and of course he's a truly wonderful poet. Personally, I demand my liberty at all times to make my own choices in life and I react very badly to anyone or anybody of authority attempting to squeeze my privacy and my liberty.
Back in 1988 when you were in Transvision Vamp, Melody Maker asked you: "Would you like to see more chaos in the world?" To, to which you responded: "Yes, definitely". In the world we live in today, there's plenty of chaos, we live in a society of information, sometimes too much... So I guess that was not what you had in mind, but how do you feel about the situation in the world today?
I live in USA. There are religious wars going on all over the world. There is a technological revolution which has left a large amount of people untrained and despondent for their futures, and the greed of corporations around the world that are permitting themselves to ruin the environment for short term financial benefit, while the banks are more powerful than ever. Still I know that music, art, literature, People have the power.
I can imagine, that with your Transvision Vamp history, it's very hard to stand as a solo artist. Was your past a curse or do you see it as a blessing?
I am grateful and happy for all of it. Everyone evolves through life, I am no different.
The Price Of The Ticket sounds very mature, but your voice sound still sweet as candy, just like when you were twenty. What's the secret to keep your voice (and not only your voice, which a lot of guys already confirmed!) as beautiful as it sounds?
I don't really adhere to the aging process! If I am healthy and excited, then I am ageless… Society's notions of age appropriate normality is not really something that enters my consciousness. So I am healthy, my voice sounds strong and I look fine because I feel fine!

There are a lot of musical styles on the new album, going from punk, garage, even no wave to more quiet genres. For example the song Why Oh Why Do You Hurt Me Still, which reminds me even of Vampire Weekend, and your hiccuping voice in King Rat is really addictive! I also heard The Breeders (their latest stuff) in Paloma's Downs... Which bands do you like at the moment?
I fell in love with The Black Lips and I kind of like The Parquet Courts, there are some West Coast USA psyche bands that I kind of like, but to be honest, I end up always back at Lou Reed or The Stooges or The Stones or Marc Bolan or The Doors or… etc., etc., etc...

You picked band members who already had an impressive musical career. If you want to start an all star band with your all time favorite artists (dead or alive), what would it look like?
I'd love to have played with Fred 'Sonic' Smith and I would love to have played with Ron Asheton. I would love to have been in the lineup for The Band's gig The Last Waltz and I would love to have seen Jimi Hendrix play live!

I guess you will be touring with this new record, any plans for Belgium?
I would love to play Belgium! Please tell your promotors and gig venues to contact me!
Dimi BRANDS
07/04/2016
---
De Nederlandstalige versie kun je op Dark Entries lezen.
Dimi BRANDS
07/04/2016
---