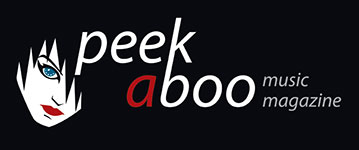 like this interview
---
DYSCORDIA
We're not afraid of different influences.
27/04/2016, Wim GUILLEMYN
---
Belgium has not only two strong metal festivals (Graspop Dessel and Alcatraz Kortrijk), but almost every month we get a strong releases from Belgium bands. The latest is Words in Ruin by Dyscordia.
What was the intention with this album? Did you have a detailed idea during the preparation of the new album?
Actually, we consciously choose not to make a concept album. Because lately it seems almost to be the norm. We wanted to make strong songs that can stand alone. Songs that are not bonded by the story lines but rather by the Dyscordia-feel. We hope it is recognizable throughout all the songs
Words In Ruin is a strong title… What's the meaning of it?
For me, it is a title that can have many different meanings, just like the lyrics. We like it when people have their own interpretation of the title and the lyrics. Whether it is the same or different from what we intented, that is irrelevant to us.
With Words in Ruin the band takes again a step forward and released an international and professional sounding album. It contains a good balance. What do you hope to reach with it?
Since the beginning of the band we are growing slowly as musicians and in terms of popularity. It is our goal to continue in that direction: reaching more and new people, bigger gigs, challenging ourselves… We hope to play on big festivals outside Belgium. We are very pleased for the fact we are booked to play on Summerbreeze Open Air this summer.
What are the musical influences? I suspect Iron Maiden, Dream Theater…
The influences of all six the members are very divers and that is probably one of our greatest strengths. Although we all stand behind the music we make... Dream Theater, Opeth, In Flames, Devin Townsend, Pain of Salvation, Baroness, Nevermore, Alter Bridge, Amorphis, Rhapsody, Moonsorrow, Ayreon, Katatonia,… I think we can give you an endless list ofwith bands. And don't forget to mention that we also love many Belgium bands like Thurisaz, Hell City, the late band Oceans of Sadness and the upcoming Fields Of Troy, to name a few.
What new songs will do well during live performances? I know that Chthonic Star has already been played a lot on stage and I think that Reveries and Bail Me Out will do well too.
It is always a bit of a gamble how the audience will react to the new songs. For us it is difficult to say because we are too concerned and not objective enough to judge our own tracks. On Twin Symbiosis there were also songs of which we thought they would do well, and that was not the case. Other songs, of which we did not expect much, did well on stage. Reveries is a song that we play live since a long time. For the rest it is a matter of wait and see... We definitely plan to play any new song a few times during the live performances. That's for sure.
Words of Fortune has beautiful singing lines. In modern metal it is not always important. Do you agree?
I always had a weakness for well worked out vocals, clean or grunt, and so I'm very happy with the genius voice of Piet & Fane. The vocals in Dyscordia were always important… they attract or disenchant people. I can't say wether there's less or more attention for the vocals in modern metal. I can enumerate a lot of bands of which the vocals appeal to me. For our music, it is a fact that good vocals are very important.
To me Dyscordia sounds a bit like a mixture of classical metal and progressive metal? Agree with that?
That is perhaps a good way to describe our music. We are not afraid of different influences. Sometimes we lean more on heavy metal and on prog metal in other tracks. We always like some death metal or folky stuff as well. The most important is that at the end it sounds like Dyscordia.
In the music of Dyscordia I hear mostly classical song structures. The music has a lot of diversity with many influences.
That is true, I can enjoy a portion of good progressive music. Partly because of the virtuosity of the musicians, but when I listen to five pieces with many breaks, long passages and many twist and turns, I have had my portion for a while. I always have the idea that it is mostly music for musicians because of the complications and virtuosity. You can play strange breaks and rythms or 25 notes in a second; at the end it's the emotion in the music that counts to attract people.
Like everybody, you have a limited budget to make an album. Imagine you wouldn' t have a limit, where and with whom would you like to work?
Till now we did each time our pre-production and recordings ourselves. We have spent our budget on the mastering and the mixing, done by the most talented in that area: Jens Borgen and Tony Lindgren of The Fascination Street Studios. With an unlimited budget, I would love to see what the result would be when Jens Borgen did the prodcution from the pre-production till the end.
Now you did the mastering in Scandinavia. What is so different about it and why?
Jens Borgen was the producer of the last two albums of Oceans of Sadness, of which I know the drummer Guy Vernelen. Guy helped me to get in touch with Jens Borgen, with whom I hoped to work together. Borgen helped us with the production of my previous band Gwyllion. I was so satisfied and it worked well with Jens, that we immediately hired him when we were making our debut with Dyscordia. For Words in Ruins we have never hesitated to work with him again. For me they are the top. That we had to go to Sweden, was not an obstacle.
Nice artwork, whose work is that?
It is the work of our guitarist Guy. He does everything that has to do with artwork.
A last question: you pay close attention to your live performances. On which stage would you love to play?
There are still so many stages we loved to play on. We are glad to play at Summerbreeze this year. Of course, we would love to play once more on Graspop or on Alcatraz at our hometown. Hellfest, Wacken Open Air or why not the AB, TRIX…? Wembley when we're dreaming. Although we're already amusing ourselves on stage here.
Wim GUILLEMYN
27/04/2016
---
Vlaanderen heeft niet alleen twee sterke metal festivals (Graspop Dessel en Alcatraz Kortrijk), maar zowat elke maand komt er een sterke binnenlandse productie uit. Laatst was dat het nieuwe album Words in Ruin van Dyscordia.
Vooreerst proficiat met jullie puik nieuw album. Het klinkt niet alleen goed en professioneel, maar het bevat ook stuk voor stuk sterke songs.
Dank je wel!
Wat was het opzet van dit album? Of hadden jullie niet echt een uitgewerkt idee toen jullie een album voorbereidden?
Deze keer zijn we eigenlijk bewust niet voor een conceptalbum gegaan aangezien die tegenwoordig bijna de norm zijn. We wilden gaan voor sterke songs die stuk voor stuk op zichzelf kunnen staan en die niet zozeer verbonden zijn door een verhaallijn, maar door de Dyscordia-feel waarvan we hopen dat die herkenbaar is in al onze songs.
Words in Ruin vind ik een sterke titel… Welk idee zit erachter?
Ik denk dat er aan de titel veel verschillende betekenissen gegeven kunnen worden die zowel toepasbaar zijn op het album als op de wereld – en net zoals in veel van de teksten willen we graag dat mensen er voor zichzelf een betekenis in vinden. Of die dan dezelfde is als die die wij er zelf aan geven is voor ons irrelevant, zolang iemand er maar iets aan heeft gehad.
Met Words in Ruin hebben jullie nog een stapje vooruit gezet en een album afgeleverd dat internationaal klinkt met een goed evenwicht op alle domeinen. Wat hoop je het meeste te bereiken met het album?
Sinds het oprichten van Dyscordia zijn we gestaag blijven groeien, zowel qua muzikanten als qua populariteit. Dat is een trend die we graag willen voortzetten: onszelf blijven uitdagen, nog meer en grotere optredens en festivals kunnen spelen en nieuwe mensen bereiken. Wat we heel graag zouden doen is een paar shows en/of festivals in het buitenland spelen. Het feit dat Summerbreeze Open Air al vastligt deze zomer is mooi meegenomen!
Wat zijn jullie muzikale invloeden, achtergronden? Ik vermoed Iron Maiden, Dream Theater…
Dat is misschien één van onze sterke punten: de invloeden van alle zes muzikanten in Dyscordia zijn heel divers, terwijl we toch allemaal heel erg achter de muziek staan die we zelf maken. Dream Theater, Opeth, In Flames, Devin Townsend, Pain of Salvation, Baroness, Nevermore, Alter Bridge, Amorphis, Rhapsody, Moonsorrow, Ayreon, Katatonia,… Ik denk dat er een bijna eindeloze lijst van bands is die geregeld genoemd wordt door één of ander bandlid. Misschien ook belangrijk om te vermelden is dat het niet alleen buitenlandse bands zijn waarvan we onder de indruk geraken. Ook veel Belgische bands horen bij onze favorieten, zoals bijvoorbeeld Thurisaz, Hell City, het betreurde Oceans of Sadness en het up and coming Fields of Troy, om er maar een paar te noemen.
Welke songs denken jullie zullen het goed doen live? Ik weet dat Chthonic Star live al goed ingeburgerd is. Persoonlijk denk ik dat Bail me Out en Reveries het ook goed zullen doen live.
Het is altijd een beetje koffiedik kijken op voorhand, ik denk dat we misschien zelf te nauw verbonden zijn met de songs om dat objectief te beoordelen. Op Twin Symbiosis waren er ook een paar tracks waarvan we dachten dat die live veel reactie zouden uitlokken, wat niet gold voor die andere songs en omgekeerd. Reveries is wel een song die al een tijdje in de set zit als een publieksfavoriet, dus daarvan zijn we zeker, maar de rest wordt afwachten! In elk geval staan we erop elke compositie minstens een paar keer live te spelen, dus ze komen zeker allemaal aan bod.
Words of Fortune heeft heel mooie zanglijnen. In de hedendaagse metal wordt dit wel eens over het hoofd gezien vind ik, akkoord?
Ik heb altijd al een zwak gehad voor muziek waarin de zang goed is uitgewerkt – zij het cleane vocals of grunts – en ben zelf dus heel blij met ons geniale zangteam Piet & Fane. De zang is in Dyscordia altijd heel belangrijk geweest en op de vocalen van een band knappen de fans misschien het meest af of ze voelen er zich net door aangetrokken. Ik weet niet of dit tegenwoordig soms over het hoofd gezien wordt, ik kan wel een lijstje opnoemen van bands waarvan de vocalen mij heel erg aanspreken… Maar dat het belangrijk is, staat buiten kijf!
Voor mij zijn jullie een beetje een mix tussen klassieke heavy metal en progressieve metal? Akkoord?
Dat is misschien inderdaad de beste manier om ons te omschrijven – het belangrijkste voor ons is dat we geen invloeden schuwen. De ene keer leunen we meer naar de heavy metal, de andere keer is het wat meer proggy, en er kunnen gerust ook wat death of black invloeden zijn of wat meer folky stuff aan bod komen. Zolang het eindresultaat maar klinkt als Dyscordia!
Wie aan progressief denkt, denkt ook aan heel lange muziekstukken, maar bij jullie overheersen toch meer de klassieke songstructuren. Dat maakt dat jullie songs bondig en gevat overkomen met toch een hele hoop verschillende elementen in één song.
Klopt, ik kan zelf wel genieten van een goeie portie progressieve rock of metal, deels ook uit bewondering voor de virtuositeit van de muzikanten, maar achter het 5de nummer van 10 minuten van non-stop maatwisselingen en 25 noten per seconde, heb ik mijn dosis wel gehad. Ik denk ook altijd dat dat soort muziek alleen interessant is voor muzikanten die ten volle de virtuositeit en moeilijkheidsgraad kunnen appreciëren, maar een goede song moet voor mij vooral op emotioneel vlak iets losmaken en verveling vind ik dan net de verkeerde emotie…
Zoals iedereen zullen jullie ook met een budgetlimiet zitten als jullie de studio ingaan. Mochten jullie geen limiet hebben, waar en met wie zouden jullie dan willen werken?
Tot nu toe hebben we altijd de preproductie en de opnames voor onze rekening genomen en ons volledig budget gespendeerd aan de mixing en mastering van de meest bedreven personen die wij op dat gebied kennen: Jens Bogren en Tony Lindgren van de Fascination Street Studios. Als we een ongelimiteerd budget hadden, zouden we denk ik niet twijfelen maar de volledige productie, van het schrijven over het opnemen tot opnieuw de mix, daar te doen, met Jens Bogren als producer. Het zou me zeker interesseren om te zien op welke manier hij onze muziek naar een hoger niveau zou kunnen tillen!
Nu hebben jullie alles opgenomen in Scandinavië als ik mij niet vergis. Hoe kwam dat en was dat anders dan in eigen land?
Jens Bogren was de producer van de laatste twee albums van Oceans of Sadness, waarvan ik de drummer Guy Vernelen redelijk goed ken. Daarnaast was hij natuurlijk ook de producer van een hele hoop van mijn favoriete bands, maar langs Guy Vernelen heb ik contact gekregen met Jens voor de productie van een album van mijn toenmalige band Gwyllion. Dat klikte zo goed en ik was zo tevreden van het resultaat, dat we met Dyscordia voor ons eerste album meteen Jens hebben gecontacteerd, met opnieuw een fantastisch resultaat. Dus ook voor het tweede album Words in Ruin is er nooit getwijfeld. Ik ben ervan overtuigd dat die mensen de absolute top zijn op hun gebied en het is als band een enorm voorrecht om met ze samen te kunnen werken en je eigen muziek op zo'n manier tot leven te horen komen… Dat ze in Zweden wonen en niet in België, is qua logistiek niet onoverkomelijk, natuurlijk.
Mooi artwork ook. Vanwaar hebben jullie dat gehaald?
Het artwork is ontworpen door onze gitarist Guy, die alles qua artwork voor zijn rekening neemt, ook het vorige album en de eerste ep zijn door hem ontworpen en het design van onze merchandise is ook door hem gemaakt.
Tot slot: jullie besteden veel aandacht aan jullie live optredens. Op welke podia zouden jullie nog graag staan?
Er zijn er nog zoveel waar we graag eens zouden staan. Het is al fantastisch dat we dit jaar op Summerbreeze staan. Natuurlijk zouden we heel graag nog eens opnieuw op Graspop spelen, misschien ook ooit eens Hellfest en Wacken Open Air, en Alcatraz in onze eigen thuisstad – en waarom niet de AB in Brussel, Trix in Antwerpen, de Hammersmith, Wembley stadium… Hoewel we ons toch al heel goed amuseren op de podia waarop we nu al mogen staan!
Wim GUILLEMYN
27/04/2016
---