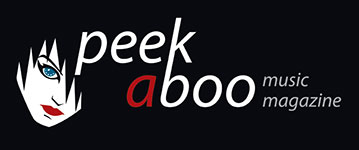 like this interview
---
SADMAN
We love the idea of people listening to our music and standing for hours in front of a great painting.
28/04/2016, Stef COLDHEART
---
Set up by Lasse Fernström and Mattias Räftegård, the Swedes of Sadman are back on track unleashing their third album on Memento Materia. They got joined by Sebastian Freij and Ola Johansson. Sadman always caught my attention for its moody pop exposure, expressing a beautiful and evasive melancholia. The new opus doesn't sound that different although it may be a bit more pop-orientated. Lasse Fernström gave me more details about the new line-up and the new album.
How do you look back on your previous albums and how do you explain the hiatus between each of your albums?
Lasse: On the first album, Cold In The State Of Me, we were just happy to start working together again. We wrote and totally dived into Steinbergs Cubase and had no clue how the result would sound. We worked a lot with guitars and on that album there are more than you would assume. We modified the sound with the synths and put effects on it. On the second album 9th And Last Life, we wanted our sound to be clean and more moody. Many people call it a 'suicide-album'; it's a bit slow while the white cover with the empty chairs creates a kind of sterilized feeling.
After the 9th And Last Life album we started to write again and signed to a French label that promised us to put some extra time on media and video, etc. We had a new album ready to be released in a rather short lapse of time, but nothing happened with the French label and we were like forgotten in a waiting room. It felt like the cover of 9th And Last Life, so we decided to skip the French label and work again with Memento Materia as we did on the 2 first albums.
We felt we needed a new start so we threw the album away releasing the Drama EP instead of the EP which features songs from 9th And Last Life plus some new cuts from the album we planned to release on the French label. We next started to work on the The Big Cut and felt it could be interesting to get some new members with fresh minds on it. So Ola and Sebastian joined.

What has been the impact of the new members and how would you analyze the evolution in sound from the debut album till The Big Cut?
Lasse: I think it's more pop-like and we didn't care that much about the style or if it's suits or not. Ola and Sebbe are so talented musicians and it was a great album to make. It has a more acoustic touch than our previous albums.
But what kind of album did you have in mind when starting The Big Cut?
Lasse: We didn't really think about it, but just made the album by feeling what was the best for the songs.

There has always been a strong 'cinematographic' flavor in your songs. What does it say about your sources of inspiration and do you have plans to ever write a real soundtrack?
Lasse: Actually most of the song are made from inner moods; like atmospheres from which we start filling a canvas of tones that has to be defined. We love the idea of people listening to our music and standing for hours in front of a great painting. We are still waiting for an offer to compose a soundtrack, but I think we should compose a great piece of music.

Three singles plus clips have been released before the The Big Cut. What's the impact of a single and a clip today?
Lasse: I think we made the albums the 'old-school' way. An album is like a bigger entity, while the singles are teasers for the album that comes next. The impact is hard to say. The singles are easier to spread than clips. The more you can spread on the web, the more you gain, it's as simple as that.
Stef COLDHEART
28/04/2016
---