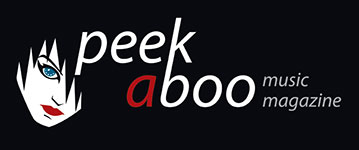 like this interview
---
FEW BITS
We really have only one rule in the group: love and fun.
02/05/2016, Didier BECU
---
The new CD by Few Bits (Big Sparks) is so fantastic that we invited Karolien for a chat.
Hello Karolien. Three years ago Few Bits released its debut album. I was in love, but I never thought you would ever make a perfect indie pop record. The difference between the two records is enormous. How did that happen?
Thanks! It is true that our first album Few Bits has a different atmosphere. The tracks of our previous album sound more subdued and slightly darker. It is a collection of songs that I have written over the years and with the group afterwards, partly in the studio, partly at home. Most of the base takes on that album were recorded in the winter in the Ardennes and that image connects with the atmosphere of that CD. The new album Big Sparks, however, is sunnier. The songs for this album were written in a period in which I longed for the sun and new adventures. The nostalgic 90s feel does not surprise me, anyone who knows me, knows that I love 90s pop and grunge. Nirvana is the reason why I started writing music. That influence will always be there.

Of course, that debut did very well?
Few Bits was founded in 2008 as a trio with a guitar, bass and drum machine. We are six now. Our first album was issued in 2013, five years after we created the band. So we took our time. After the release of the first album, we were in a momentum. We suddenly got a lot of opportunities to play, we got fantastic reviews and we got the opportunity to support great bands.

Few Bits also means something abroad. How popular is Karolien Van Ransbeeck outside Belgium?
It is great to play abroad and to reach a new audience. For example, we had the honor to go on tour in England with The Lemonheads last year. That was a great adventure, we were warmly welcomed by the group, the crew and the audience. The final concert in London at The O2 we played with Sebadoh. That night, Evan Dando and Jen Turner (Here We Go Magic) played with us. At such moments, I had to pinch myself in the arm. By doing a support, you get a larger audience and it's nice to see that the people also appreciate your music across the borders. We just come back from SXSW in Texas and next month we will play at CMW in Toronto, Canada and at The Great Escape Festival in Brighton.
Is it true that you often played with The War On Drugs ? What were they thinking of Few Bits?
We supported The War On Drugs when the band was on tour with the album Lost In The Dream, in Sweden and Denmark in late 2014. Normally, Steve Gunn would do these shows, but he could not come. A common friend of Few Bits suggested use and so we came into contact with The War On Drugs. They thought Few Bits fits well with what they do, anyway it felt like a great compliment, and when they asked me if I wanted to open some shows, I didn't doubt one second. I will never forget that.
The most important change on the new album is undoubtedly the fact that Few Bits has become a six-member band now. Is that easy, I mean, I understand that you are the musical brain of Few Bits?
That is not so difficult. As I write, I usually have a clear idea of ​​what I'm going to do with a certain song. During rehearsals we find the right way to work it out. As a band you learn how you can best make the arrangments really interesting, and that process is still going on. It is quite a luxury to be able to work with such inspiring musicians. Anyone can appreciate each other's tastes and ideas. We really have only one rule in the group: love and fun.

For Big Sparks you went to the Ardennes. Was it because you wanted to be separated from the world, or was it because the GAM studios are located there?
We wanted to go somewhere where we could stay. Indeed, we wanted to be isolated and we wanted to focus on Few Bits only. Having a fine time together and in the meanwhile recording an album. Shopping, cooking and eating together. And, of course, hard working!

The cover is also special. A portrait of the daughter of photographer Boris Bruegel who reminds me of the music of Karolien Van Ransbeeck: obedient, almost dreamy, but also angry. Does that picture has something to do with it?
I think that description actually fits well with this record.
The CD might end up in my top ten this year because indie pop seldom sounded so perfect! Forget all modesty, what do you think of it yourself?
I'm proud of it. I did not think it would be so fast, as after the last album, I have not written new songs for quite a while. Last year, I suddenly was caught in a rush of inspiration after a failed relationship and I suddenly had the proper spirit to write new songs and to record them. For me personally, it has become a meaningful album. I hope people feel that positive energy.
On your first record, I was daydreaming, on Big Sparks I want to dance. You had no fear of such a turnaround. I mean, with your first record you reached a certain audience, were you not afraid to loose part of that audience?
We hope that people can appreciate the new album, but honestly, that was not our first concern. We make the music we want to make, that makes us happy. Only then it will be nice and honest for ourselves.
Is Big Sparks the definitive Few Bits sound, you think?
I think Few Bits meanwhile has a recognizable sound, but we evolve. Maybe the next album will be even harder, or slower and dark. I enjoy it, for example my overdrive pedal is used more in some songs, and I recently bought a Jaguar, so maybe that influences me when writing new material. First, focus on our gig and enjoy what is coming our way.
Of course you can't help it that you have a voice like that, but aren't you tired to be compared with Tanya Donnelly constantly?
Those are beautiful equations, so I consider it a compliment. Hope Sandoval of Mazzy Star is the most common comparison, I think.

I hear a lot of influences from the former 4AD sound on Few Bits. Was that a musical inspiration?
We sometimes hear that people are linking us with Cocteau Twins and Throwing Muses, but honestly, I am not a connoisseur. I find it interesting that Few Bits is often compared with old bands I do not know. I discover new things that way.

You play a lot abroad, but when can we expect a Belgian tour?
We look forward to a nice club tour in the autumn.

What is the best thing someone has said about Big Sparks?
One journalist compared the mood of Big Sparks with Wish by The Cure:another record with both feet in two decades.

What is your favorite record of all time and why?
I actually do not have a favorite record. I usually have favorite songs. But to say something: an album that I listened to often when I was younger was Harvest by Neil Young. Everything is good on that album. The simplicity of the songs, strong melodies and the warm sound in general. The soundtrack of my childhood was without doubt, under slight pressure but without regret, The Rolling Stones. There are some big Stones fans in our family, including my father. I can hardly remember a time withther was no music at home when I was little. The Stones, Roy Orbison, Cat Stevens, Pink Floyd... So, I think I have had a good musical education, or at least I have inherited the love for music from my father. The first CD I ever bought myself was The Spice Girs. Haha...

With who would you not mind to be stuck in an elevator for 8 hours, and what would you do?
8 hours!!? An elevator repair man!
Didier BECU
02/05/2016
---
De nieuwe cd van Few Bits (Big Sparks) is zo fantastisch dat wij meteen Karolien tot een praatje dwongen.
Dag Karolien. Drie jaar geleden bracht Few Bits zijn debuutplaat uit. Ik was er verliefd op, maar ik had nooit gedacht dat jullie ooit een perfecte indiepopplaat zouden maken. Het verschil tussen de twee platen is enorm. Hoe komt dat?
Bedankt! Het klopt dat ons eerste album Few Bits een andere sfeer ademt. De nummers van onze vorige plaat klinken meer ingetogen en zijn iets donkerder. Het is een verzameling van nummers die ik over de jaren heen heb geschreven en waaraan we met de groep nadien, deels in de studio, deels thuis hebben geknutseld. De meeste basistakes van dat album zijn opgenomen in de winter in de Ardennen en dat beeld klopt voor mij wel helemaal bij de sfeer van die plaat. De nieuwe plaat Big Sparks daarentegen is zonniger. De nummers voor deze plaat schreef ik vorig jaar in een periode waarin ik verlangde naar de zon en nieuwe avonturen. Het nostalgisch 90s-gevoel dat er hier en daar is ingeslopen is voor mij geen verrassing, iedereen die mij kent, weet dat ik hou van 90s-pop en -grunge. Nirvana is de reden waarom ik in de eerste plaats nummers ben begonnen te schrijven. Die invloed zal je denk ik altijd wel blijven horen.
Dat debuut sloeg natuurlijk wel enorm aan. Heb ik het juist dat het voor Few Bits eigenlijk vrij snel gegaan is, of zou ik toch maar beter jullie autobiografie raadplegen?
Few Bits is ontstaan in 2008 als trio, met een gitaar, bas en drumcomputer. We zijn ondertussen met z'n zessen. Onze eerste plaat is er gekomen in 2013, vijf jaar na de oprichting van de band. We hebben dus onze tijd wel genomen. Na de release van eerste album zijn we inderdaad wel in een stroomversnelling beland. We kregen plots veel speelkansen, mooie reviews en we kregen de kans om supports te verzorgen van grote bands.
Few Bits betekent ook iets in het buitenland. Hoe bekend is Karolien Van Ransbeeck buiten België?
Het is geweldig om in het buitenland te kunnen spelen en zo een nieuw publiek te bereiken. Zo hebben we de eer gehad om met The Lemonheads op tour te mogen gaan vorig jaar in Engeland. Dat was echt een groot avontuur, we zijn daar warm ontvangen zowel door de groep zelf, de crew als door het publiek. Het slotconcert in Londen in The O2 deden we samen met Sebadoh. Die avond zijn Evan Dando en Jen Turner (Here We Go Magic) met ons het podium opgekropen en hebbenze meegespeeld. Op zo'n momenten moest ik mezelf toch eens in de arm knijpen. Je merkt wel dat je, door bijvoorbeeld zo'n support tour te doen, een groter publiek bereikt en het is fijn te merken dat ze je muziek over de landsgrenzen ook wel kunnen appreciëren. We komen net terug van SXSW in Texas en volgende maand gaan we spelen op CMW in Toronto in Canada en The Great Escape Festival in Brighton.
Klopt het dat jullie vaak met The War On Drugs hebben gespeeld? Wat vonden die van Few Bits?
Ik heb de support verzorgd van The War On Drugs toen die band met z'n plaat Lost In The Dream op tour was in Zweden en Denemarken eind 2014. Normaliter ging Steve Gunn die shows doen maar hij kon niet mee. Een gemeenschappelijke vriend stelde Few Bits voor als vervanger en zo zijn we met TWOD in contact gekomen. Ze vonden Few Bits goed passen bij wat zij doen, wat sowieso aanvoelde als een groot compliment, en vroegen me of ik enkele shows wilde openen. Waar ik natuurlijk geen seconde aan heb getwijfeld. Enkele dagen mee op een Nightliner met The War On Drugs, dat ga ik niet snel vergeten.
De belangrijkste verandering is ongetwijfeld het feit dat Few Bits op Big Sparks een zeskoppige band is geworden? Is dat altijd even gemakkelijk, ik bedoel het gaat om zes mensen, maar ik heb begrepen dat jij wel het muzikale brein van Few Bits bent, niet?
Dat is niet zo moeilijk. Als ik een nieuw nummer heb geschreven, heb ik meestal al wel een duidelijk beeld van waar ik met dat nummer naartoe wil. Op repetities gaan we dan samen op zoek naar de juiste invulling. Je blijft als groep wel de hele tijd leren hoe je best te werk kan gaan om arrangementen zo goed mogelijk uit te puren en dat is echt interessant, en die werkwijze evolueert nog steeds. Het is alleszins een luxe om met zo'n inspirerende muzikanten samen te kunnen werken. Iedereen kan elkaars smaak en ideeën appreciëren. We hebben eigenlijk maar een regel in de groep: liefde en plezier. Dat zijn eigenlijk twee regels.
Voor Big Sparks trokken jullie naar de Ardennen. Was het zo dat jullie afgezonding wilden, of was dat gewoon omdat dit nu eenmaal de locatie van de GAM-studio's is?
We wilden graag ergens naartoe gaan waar we ook konden logeren. Inderdaad, om ons even af te zonderen en ons te focussen op Few Bits. Een fijne tijd hebben same,n en ondertussen een plaat opnemen. Samen boodschappen doen, koken en eten, 's avonds tot laat plaatjes draaien en 's morgens ontbijten in het zonneke in den hof. En ondertussen hard werken natuurlijk.
De hoes is ook speciaal. Het dochtertje van fotograaf Boris Bruegel doet me denken aan de muziek van Karolien Van Ransbeeck: braaf, bijna dromerig, maar tegelijkertijd boos. Heeft die foto daar iets mee te maken?
Ik denk dat die omschrijving inderdaad goed past bij deze plaat.
Over de plaat zelf… nou, hij belandt misschien in mijn top tien dit jaar omdat indiepop zelden zo perfect klonk! Vergeet alle bescheidenheid, wat denk je er zelf van?
Ik ben er trots op. Ik dacht niet dat hij er zo snel zou komen want nadat de vorige plaat drie jaar geleden uitkwam, heb ik een tijd geen nieuwe nummers geschreven. Vorig jaar ben ik dan ineens in een inspiratie-rush terechtgekomen na een stukgelopen relatie en ik had opeens zin en de juiste geestkracht om nieuwe nummers te schrijven en op te nemen. Voor mij persoonlijk is het een betekenisvol album geworden. Ik las ergens in een bespreking: de scherven van een gebroken relatie bij elkaar rapen, de blik hoopvol naar de toekomst gericht. Ik hoop dat mensen er die troost en positieve energie uit kunnen halen.
Tijdens je eerste plaat lag ik te dagdromen, op Big Sparks wil ik steeds dansen. Was je niet bang voor deze ommezwaai. Ik bedoel, je had met je eerste plaat een bepaald publiek bereikt, was je niet bang dat dit in je nadeel kon zijn?
We hopen natuurlijk dat die mensen de nieuwe plaat kunnen appreciëren, maar eerlijk gezegd heeft ons dat niet echt beziggehouden. We maken de muziek die we graag willen maken. Alleen dan blijft het leuk en eerlijk voor onszelf.
Is Big Sparks het definitieve Few Bits-geluid, denk je?
Ik denk dat Few Bits ondertussen wel een herkenbaar geluid heeft als groep, maar je evolueert natuurlijk naarmate het soort composities dat er geschreven wordt. Misschien wordt de volgende plaat nog steviger, of net super traag en donker. Ik geniet er nu bijvoorbeeld van om mijn overdrivepedaal meer te gebruiken in sommige songs en ik heb onlangs een Jaguar gekocht, misschien heeft dat invloed bij het schrijven van nieuw materiaal. Eerst focussen op onze optredens en genieten van wat nu op ons pad komt.
Je kan er natuurlijk ook niet aan doen dat je zo'n stem hebt, maar ben je al die vergelijkingen met Tanya Donnelly nog niet beu?
Het zijn mooie vergelijkingen, dus ik beschouw het als een compliment. Hope Sandoval van Mazzy Star is denk ik de meest gemaakte vergelijking.
Ik hoor heel wat invloeden van het vroegere 4AD-geluid in Few Bits. Was deze muziek ooit een inspiratie?
We horen soms wel vergelijkingen met Cocteau Twins en Throwing Muses, etc., maar eerlijk gezegd ben ik zelf niet zo een kenner… Ik vind het wel interessant dat Few Bits vaak vergeleken wordt met oude bands die ik zelf niet goed ken. Zo ontdek ik weer nieuwe dingen.
Jullie spelen volop in het buitenland, maar wanneer komt er een Belgische toer?
We kijken uit naar een mooie club-tour in het najaar.
Wat is het mooiste wat men tot nu toe over Big Sparks heeft gezegd?
Een journalist vergeleek de mood van Big Sparks met Wish van The Cure: nog zo'n plaat met beide benen in twee decennia, waarop Smith als vanouds scherven van een gebroken hart opraapt die echter af en toe glinsteren in een weifelende zon.
Jammer genoeg, Karolien, krijg jij van mij twee vragen die iedereen steeds krijgt! Wat is je favoriete plaat aller tijden en waarom?
Ik heb eigenlijk niet zozeer één favoriete plaat. Ik heb meestal favoriete songs. Maar om toch iets te zeggen: een album waar ik bijvoorbeeld vaak naar heb geluisterd toen ik jonger was is 'Harvest' van Neil Young. Alles is goed aan dat album. De eenvoud van de tracks, de sterke melodieën en de warme klank in het algemeen. De soundtrack van mijn kinderjaren was zonder twijfel, onder lichte druk maar zonder spijt, The Rolling Stones. Er zitten namelijk enkele grote Stones-fans in onze familie, waaronder mijn vader. Ik kan me amper een moment herinneren dat er geen muziek opstond thuis toen ik klein was. The Stones, Roy Orbison, Cat Stevens, Pink Floyd… Ik denk dus dat ik een goede muzikale opvoeding heb gehad, of alleszins de liefde voor muziek heb geërfd van mijn vader. De eerste cd die ik ooit zelf kocht was wel van The Spice Girls. Haha...
Met wie zou je het niet erg vinden om 8 uur alleen in een lift te zitten en wat zou je dan doen?
8 uur!!? Een liftreparateur!
Didier BECU
02/05/2016
---