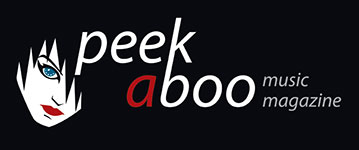 like this interview
---
JOHN 3:16
There is more darkness in the Bible than anywhere else in literature.
21/02/2013, Xavier KRUTH
photos: © William Schaff
---
JOHN 3:16 is the project of Philippe Gerber and recently released its first cd 'Visions of the Hereafter - Visions of Heaven, Hell and Purgatory' on Gerber's own label Alrealon. The project presents a hing-level mix of instrumental industrial and post-rock. The inspiration is drawn from the Bible, but also from literature and paintings from the Middle Ages.
Can you explain the title 'Visions of the Hereafter - Visions of Heaven, Hell and Purgatory'?
''Visions of the Hereafter - Visions of Heaven, Hell and Purgatory' is directly inspired by Dante's Divine Comedy which represents "an allegorical vision of the afterlife as a culmination of the medieval world-view as it had developed in the Western Church."
Divine Comedy describes "Dante's travels through Hell, Purgatory and Heaven" (Peter E. Bondanella), but in fact, "it represents allegorically the soul's journey towards God" (Dorothy L. Sayers). Dante's metaphysical analysis of religious beliefs helped me going through difficult times. My father died of asbestos-related cancer in 2010. He worked his whole life and never had time to enjoy it.
My father was an atheist, but a few months before cancer took him away he wished he could believe in something. He wasn't scared to die, but he was afraid for what was coming next. He felt so alone. He asked for my help and I couldn't do anything for him. He needed a spiritual strength none of us could give him. I guess he envied people that never questioned their faith. In a way, this album is dedicated to my father.

The inspiration for your music is obviously very biblical. What drives you to write music to these themes?
In 2007, I wanted to start a new project based on metaphysics, mysticism and the occult. The Bible seemed like the perfect subject for that. I've always been interested in the mythological aspect of the Bible. Beside the frontier between the mythology and history is never really defined. That makes the whole book even more intriguing. And there is more darkness in these texts than anywhere else in literature.

You seem to care about the artwork a lot. The artwork for Visions was made by William Schaff, who also worked for Godspeed You! Black Emperor, Okkervill River and Songs: Ohio. How did this collaboration took place?
I'm passionate about paintings. Works by Raphael, Bosch, Bacon, Rothko, Dali... inspire me when I write music. I designed covers of the previous releases, but this time I wanted someone else to do the artwork based on the title and the music. I have been a fan of William Schaff for years. I like what he did for Godspeed You! Black Emperor, but the Okkervill River's covers are even better. The artwork of "The Black Sheep Boy" album is one of my favorites.

I got in touch with William by e-mail. I explained what JOHN 3:16 is about. I sent him a few tracks and he started working on the project almost right away. He designed the whole thing while listening to JOHN 3:16 music. I was so happy when I saw the final artwork. I love what he came up with. William designed the poster for the Israeli shows as well. Once again, the design is really great.

The quotes in the artwork seem to refer to obscure medieval sources. Have you chosen them yourself? Can you tell us something more about them?
Through the drawings, William Schaff gave his interpretation of Heaven, Hell and Purgatory. I had to give my point of view too, this is why I added these quotes taken from Middle Ages books. Middle Ages is a time of ignorance and superstition. With the rise of Christianity, witchcraft for example became a major superstition, and, as such, persecution of witchcraft persisted through the Middle Ages. As a consequence, never the need of religion beliefs has been so important and the relation between obscurantism and religion so strong. I think this period is fascinating. The three sentences I chose are related to penitence and suffering. The three states of life after death - Heaven, Hell and Purgatory - are equal for me, no state is better than another. No redemption, no salvation is possible. We are all doomed.

Switzerland is a land that I connect to the Calvinist religion. Am I right that this background influenced your music?
I'm French and I got a strong Catholic education that led me to reject religion when I was younger. I lived in London for quite a while and I believe Anglicanism helped me see things differently. I'm not religious, but I now believe religion can help a few people to acquire a basic moral code. I live close to Geneva (I moved here three years ago) and Calvinism gave me another view on religion. Contemporary Culture is strongly related to religion and I can say that Switzerland is a complete different world compared to France or Italy. So yes, it did influence my music in a way.

'Ascent of the Blessed' refers to Hieronymus Bosch.
Actually, 'Ascent of The Blessed (To The Heavenly Paradise)' and 'Fall of The Damned (into Hell)' are both inspired by the Polyptych called 'Visions of The Hereafter'. Hieronymus Bosch's art has been the subject of many discussions and debates. Some think his work was inspired by heretical points of view as well as of obscure hermetic practices, while others are convinced his paintings and drawings were directly representing his views on religion and theological beliefs. Depending on your beliefs, culture, education, social background, etc, views on art can be very different, especially when the theme is based on religion, death and the afterlife. The artwork and the music of the JOHN 3:16 album can be interpreted in many different ways. This is what I wanted when I started working on the release.

You will play three concerts in Israel soon. Does this have a special significance for you?
It will be my first time in Israel. I'm really looking forward to play there and spend some time in this country. I read so many things about this unique/odd place. Israel - The Holy Land - is important for all three major monotheistic religions (Judaism, Christianity and Islam) that are inextricably linked to one another. There was a time when there was a rich cultural interchange between Jews, Christians and Muslims. I do believe this will happen again at some point.

I'll make sure to visit some of the Holy sites, as part of my interest in history of religions that is directly influencing my music. Golgotha, The Mount of Olives, the Dome of The Rock, Baha'i Shrine and Gardens (in Haifa), The Western Wall. etc. I think it's important for me to finally be able to illustrate the texts I have been reading and referencing to for quite a while now.
Xavier KRUTH
21/02/2013
---