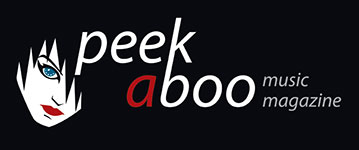 like this interview
---
NORTHERN SADNESS
People don't simply buy something because the dj says it's great and that's a good thing
24/02/2013, Didier BECU
---
Lots of things have happened with Northern Sadness since colleague Jurgen interviewed them. They are joined by Philip Ricquier (aka FLINTOLOGY) and they just have released the excellent digital single Fear To See. Northern Sadness are ready for another battle, convincing the world that their music matters and if it depends on us: it does!
Hello, it seems like nobody can actually describe your sound. I named it moody darkwave which is inspired by Deine Lakaien. Does this makes sense you think?
I guess if you say so… (smiles). The comparison with Deine Lakaien of course strokes my ego, as I consider them amongst the most musical songwriters in 'the genre'. On the other hand, we're not that much into terminology. We want to make music that has a certain sense of deepness, and contains a lot of 'music'. That's it.
I know, it's a pain in the ass to categorize bands but I guess that's the system. Do you think Northern Sadness belong to the gothscene?
Maybe we do, until some point. But we don't care really. If people get touched by our music, we don't care if they're hippies, goths, Japanese or Texan. Whatever.
Anyway you belong to the seaside-scene (Der Klinke, The Arch, Red Zebra…). I know you're all befriended with each other, has this musical sequences as well?
Not really, although we played with several members in previous bands. Of course we are watching other's moves, to be honest (smiles). Just like Lennon and McCartney did, and try to be as good as one another. In the end we all play a different kind of music, so there's no way we could compare ourselves against one another. Must say we respect each other and that makes us grow, I guess.
Philip Ricquier joined the band as well, who is known as Flint. Somewhere you can hear his appearance in your sound. How did you meet?
Both Philippe Lefief and I were admirers of Philip's musical project FLINTOLOGY. Seems the love worked both ways. We gently asked him one day if he would like to join us, and to our surprise he said yes. Flint, as we call him, is known to be very clear in what he wants, and especially in what he doesn't want. So for us, it's a miracle he wanted to join. He made Northern Sadness shift a gear or three in the past year.
How are your feelings about your first album? Would it sound the same if it was released today and are you satisfied with the response?
It surely would sound different today. Hell yes. But we still think it's a great album. The response was surprising. We got e-mails from Germany, Spain, Greece, Italy, America, … Amazing. But now we have to work hard, planning as much quality venues to gig this year, so our music is getting known and so our fanbase can grow even more.
You got the support from Radio-DJ Luc Janssens. I recently talked with the singer by Der Klinke about this issue, but does this help or is radio-support overrated?
It isn't, no. Luc Janssens played our track 2nd Hand Girl three times, and it became our best-selling track on I-Tunes until we recently released the Fear To See single. It is very important to be played on the radio. It gives an instant boost to your band and music. But the dj's are very critical today. So it's up to us to meet their demands, I guess. I believe this attitude makes one grow. Not to forget that in our 'genre' it's far from easy to get airplay in Belgium. I know that in the UK it's even more difficult, as the BBC has no alternative radio station as we do. But I guess in the years to come internet radio will gain importance, so in the end…
When we were young we listened to what John Peel or Ray Cokes told us to listen to. I have the impression that today no one cares about opinions from critics or DJ's.
Same here, as people tend to buy tracks instead of albums. I'm sure that people still listen to certain radioshows to get their inspiration from, but they filter what they want. They don't not simply buy something because the dj says it's great. And that's a good thing. And be honest… in the eighties mainstream music was far better than today.
Totally true, even Baltimora could write tunes. Your new single Fear To See is a digital one. I know it's a sign of the times, but I still need to ask: why not a proper CD-single?
Budgets. There are going to be two more singles after this one, as a prelude for the second album. Maybe we throw in an EP with the collected B-sides, who knows. Today we want to spend our money on the second album. People who really want the tracks, have access to them via I-Tunes, Spotify, Amazon,…
I guess you are working on that second album, not?
Yes, we are. And I must say: it sounds great! Check out the Fear To See single and the B-side The Horror of You. The moments in Philippe's recording studio Bear Cave are so valuable. Greatest job in the world!
The hardest thing for a band is to have the opportunity to play. There used to be a time at where bands had the possibility to learn gigging by playing at several youthclubs. Today it's different. It's like bands are immediately dropped at that one great gig. If they blow it, they can forget their career. What do you think from that?
Well, for Northern Sadness it's not so easy to play anywhere. We need a good sound-system, we're not a band who could play in pubs, as your average punk band does. We've played at SeaWave-festival, which was a very nice experience, as we've played in Bruges' youth club. We're aiming to play at the venues where we meet our audience. I'd rather play on a small stage for people who are into our genre, than being on a big stage opening for Justin Bieber, if you get my point. But of course venues like the AB, Vooruit, SeaWave, Café Bizarre are on top on our list, just as the club circuit in Germany.
I guess it's difficult for Northern Sadness to find opportunities to play as well, not?
We were not really concentrated at it in the past really. But it is important to play live, as it gives birth to a fanbase. And of course at certain points a band needs to leave the studio to let people hear what they've been up to. Feedback from the audience is important to us. So if you're promoting concerts and are reading this: we're available for bookings.(laughs)
How important is music in your life?
Very important, of course. It's my way of expressing myself.
Tell me your ultimate dream….
To die happy and content.
Time for closing. I will end with my two traditional questions. What's your favourite record of all time and please state why.
The Beatles no doubt. The Double White Album is incredible. The genius of what those guys made back then. Play it and think: this is fifty years old! What? Fifty years?? Magic!
With whom wouldn't you mind to be alone with in an elevator for 8 hours and what would you do then?Hmmm… The first person who comes to mind is Charlotte Gainsbourg. An intriguing personality and a beautiful woman. But then again, maybe it wouldn't click at all and it'll be the most boring eight hours from her and my life. So, or we would talk about elevator-stuff, or about weather-stuff ('Cold for this time of year in an elevator, isn't it?') or just having the most amazing chat for years to come. Who'll tell…
A special message could be….
Buy our music. And buy it now. Go on, treat yourself!
Didier BECU
24/02/2013
---