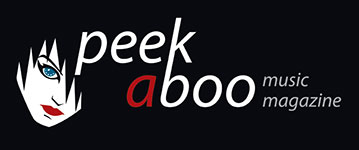 like this interview
---
AROMA DI AMORE
yes we are leftwingers! But we wont make one album about one particular subject or join one political party!
17/03/2013, Filip VAN MUYLEM
photos: © Marquis(pi)X & Julie Haelemeersch
---
On 6/4/2013 AROMA di Amore will play in JCC Zappa in Antwerp (Dark Poem and Henke will join forces). It's time for a little update from Fred Angst.
AROMA di AMORE has always been perceived as a left-wing band. When I read your personal comments on Facebook, I get the sense that you are ready to produce a new album based on the political situation in Antwerp, or am i wrong?
AROMA di AMORE doesn't want to write songs or a complete album limited to one specific political situation for god's sake. It's right to say that we are left-wingers, though! We just won't make one album about one particular subject or join one political party or ideology.
Don't songs like 'Hoor hoe weent mijn ziel' and 'Het land is moe' have a political context?
Our lyrics are never explicit and one can discover many points of view while analysing the text. Interpretation simply depends on the person and that is how we want it to be.
Generally speaking, I think your last CD Samizdat sounds less rough than your previous work (although the lyrics stay as sharp as before). Am I correct?
AROMA di AMORE has - according to me - never been rough. So far, I don't see any difference with our previous work. When I listen to 'Stront' and 'Lucifer,' I just view them as songs which are louder and harder than what we produced in the 80's. On the other hand, we've made very soft songs like ''t Is De Liefde' and 'Moeder gaat neer.'
Can you say something about the project De Bange Konijnen (AROMA di AMORE working together with Marcel Van Tilt) which received a lot of attention with 'Shit ik ben verliefd op Sandra Kim'? Will there ever be a second single or project like this?
It started out as joke, but has become bigger than we ever wanted it to be. So, in the future, we won't repeat this kind of joke!
What's the context of the lyrics from 'Winst/Verlies'?
'Winst/Verlies' is basically about making profit and looking at things, even human relationship, as if you are in a situation of winning or losing something.
We know that you all are talented musicians, but one of you even made it onto a shortlist as an author.
Elvis Peeters has a second career as an author and he was recently nominated for the 'Libris literatuurprijs' with his last book Dinsdag.
You're playing the 4th of April in Antwerp, together with Dark Poem and Henke. Do you know them a little bit?
Not at all. We don't really belong to the gothic scene., however there are some who think we do.
Do you think you would ever do something with one of them on stage? If you Google Goethes Erben (Henke's previous band), you'll notice that Henke seems to be fishing in the same pool as you.
We don't see any correlations there, actually. I think it'd be better to put us on stage together with German bands like Einstuerzende Neubauten, Kraftwerk or Der Plan.
What do you think of the legalization of euthanasia in Belgium and the hypocritical opinion some church leaders have who believe that we must suffer until God decides our time has come instead of having the right to a merciful death?
I don't think you have to ask us this question.
Maybe it could be a good idea for a new song?
Aha, I'll have to propose it to Elvis.
What more can we expect from AROMA di AMORE this year?
After our actual tour, we have nothing else planned. But we have some ideas we want to work on this summer as we hope to come out with something in 2014. But don't ask for any further details, yet. Let's see how we feel when the tour's finished at the end of spring. Elvis has a new theater tour called 'Henric' and at the end of the year Zool will release new work.
Filip VAN MUYLEM
17/03/2013
---
Op 6 april zal Aroma di Amore samen met Dark Poem en Henke optreden (JCC Zappa in Antwerpen). Tijd voor een update met Fred Angst aan het woord...
AROMA di AMORE heeft altijd een beetje een linkse politieke neiging. Als ik je (Fred Angst) comments lees op facebook denk ik dat je echt staat te popelen om een nieuw album te maken ivm de Antwerpse situatie, klopt dat?
Het is niet de bedoeling dat AROMA di AMORE nummers maakt, laat staan een heel album, over specifieke politieke situaties. Het klopt wel dat wij ons ideologisch aan de linkerkant bevinden, zonder ons echter achter één ideologie of één partij te scharen.
Of gaat 'Hoor hoe weent mijn ziel' of 'Het land is moe' daar al wat over?
Zoals ik al zei zijn de teksten nooit expliciet en voor verschillende interpretaties vatbaar.
In het algemeen is de nieuwe cd ('Samizdat') vrij rustig en minder ruig dan vroeger (al blijven de teksten wel even scherp), mag ik dat concluderen?
AROMA di AMORE is volgens mij nooit 'ruig' geweest, en in die zin is er geen verschil met vroeger. Qua sound klinken 'Stront' of 'Lucifer' zelfs harder dan onze nummers uit de jaren 80. Anderzijds hebben we destijds ook zachte nummers als 't Is De Liefde' of 'Moeder gaat neer' gemaakt.
Kan je iets vertellen over De Bange Konijnen (samenwerking tussen Marcel Van Tilt en jullie): 'shit ik ben verliefd op Sandra Kim'? Hoe is dit tot stand gekomen en komt er ooit nog zo iets?
Dat was een uit de hand gelopen grap en niet voor herhaling vatbaar.
'Waarover gaat 'Winst/Verlies'?
Winst/Verlies gaat over het fenomeen dat in onze maatschappij alles wordt uitgedrukt in winst en verlies, ook menselijke relaties.
Ik lees ook dat er echt literair talent in Aroma di Amore huist, met een plaats op de shortlist... Wie is dit talent en met welk 'boek'?
Elvis Peeters heeft een parallelle carrière als schrijver en met zijn laatste roman 'Dinsdag' is hij genomineerd voor de Libris literatuurprijs.
Jullie gaan met Dark Poem en Henke optreden, kennen jullie die een beetje?
Neen , wij zijn niet echt thuis in het gothic genre, ook al worden wij daar door sommigen bij gerekend.
Zouden jullie eventueel iets willen doen op het podium met Henke (in Duitsland al jaren gekend onder de naam van zijn voorgaande groep 'Goethes Erben en al even literair als jullie)?
Wij zien de overeenkomsten niet direct. Wij voelen ons wel verwant met andere Duitse groepen als Einstuerzende Neubauten, Kraftwerk of Der Plan.
Wat vinden jullie van de liberalisering van de euthanasie wet en de hypocriete houding van de kerk?
Wie ons kent weet wat we daarover denken.
Dit lijkt me ook een tekstuele voorzet voor jullie?
Ik zal het eens voorleggen aan Elvis
Wat mogen we nog verwachten van Aroma di Amore dit jaar?
Na de voorjaarstour zijn er nog geen concrete plannen, wel enkele ideeën die we al dan niet verder gaan uitwerken. Maar het is wel de bedoeling dat er in 2014 iets nieuws gebeurt.
Verder gaat Elvis dit jaar nog touren met een nieuwe theatervoorstelling 'Henric' en in het najaar verschijnt er nieuw werk van Zool.
Filip VAN MUYLEM
17/03/2013
---