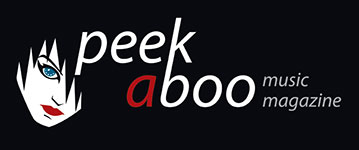 like this interview
---
THE BEAUTY OF GEMINA
It is very precious to have fans accompanying us on our way, who come to concerts all over Europe, giving feedback and communicating with us
14/03/2013, Didier BECU
photos: © Marquis(pi)X
---
The Swiss gothband The Beauty Of Gemina have just released The Myrrrh Sessions, a very brave record as it opens the horizons. Peek-A-Boo spoke with Michael about this new milestone in their career.
Well hello Michael. It's been three or four years ago since I interviewed you. The Beauty Of Gemina has become huge and I think that's due to the fact that you always believed in yourself, not?
Michael Sele: Indeed a lot has happened in the last few years and nowadays we are known by many more people. It wasn't like this in former times. To believe in yourself, permanently pursue your way, and be diligent and working hard for further developments and success – this is all a stringent requirement.
You have very dedicated fans, so I guess they mean a lot to you, not?
Michael Sele: It is very precious to have fans accompanying us on our way, who come to concerts all over Europe, giving feedback and communicating with us. They enjoy every single step we take and look forward to new releases. These fans are part of my artistic being, like blood or breathing.
Over here you're known among the goths, but how is that in Switzerland? I mean are you featured there on the radio or so?
Michael Sele: In Switzerland we are also perceived outside of the Goth scene, that is true. Fans of Muse, Editors, White Lies etc. come to our gigs, too and buy our CDs. Additionally, the band plays big open air festivals with artists like Foo Fighters, Placebo or Rammstein. But the fact is, in Switzerland we do not feature in everyday mainstream programmes, and radios only play our songs in Special Interest Rock Shows.
I was completely overwhelmed by The Myrrrh Sessions. What made you decide to release such an album?Michael Sele: The first time we played songs in an acoustic way was at the album launch of "At the End of the Sea" for a selected audience in 2010. There were different reasons why this was a one-off. Only the opportunity to play a big tour in Germany with Diary of Dreams last autumn fully made us pick up the acoustic idea again and last summer we decided to go for it.
Where does that name comes from?
Michael Sele: We wanted to stress the live character of the album with the word "sessions". All songs on this CD are played live and are barely corrected. It contains quite a few of these so-called famous First Takes which makes it lively and pristine. The overdubs and additions grew from improvised rehearsals, i.e. sessions. The wondrous, bitter myrrh juice is associated with several things and I do not want to influence the fantasy and creativity of our listeners and fans too much and therefore would not like to explain it in detail.
The album is a triumph, but weren't you afraid to do such an album? I mean, you have succeeded in it but it's like going naked, not?
Michael Sele: Basically I aimed to make the songs sound really new right from the beginning. Those songs that already had a more minimalist or acoustic-like feel weren't of much interest to me. Thus it was much more exciting and a much bigger challenge to redress songs like ''Dark Rain', 'Suicide Landscape' or 'The Lonesome Death of a Goth DJ' – intrinsically electronic and with stomping beats in their original form – acoustically. In addition to this I have tried to interpret the lyrics completely anew, to adapt the structure of the songs and re-create them.
How are the reactions so far?
Michael Sele: Until now people or media tend to do only two things. They either completely ignore the album, because they think that there is no need for another acoustic album by another band. Or there are those who really take their time to listen into the album and look into it. Then the reactions and the responses are unbelievably good,you might even say euphoric. This means a lot to us, as we have been completely committed to this project and put much time and energy into it. At the moment, the single 'Dark Rain' has been in the German Alternative Charts (DAC) in a top position for some weeks and the band is on the cover of well-known German goth magazines. There are even standing ovations at concerts which we never experienced before.
I guess that you can reach an audience who hasn't heard your music before, not?
Michael Sele: Absolutely, and frankly speaking I hope so. The music transports many emotions and an energy with a potential to appeal to a lot of different types of people. This gets obvious at gigs where you cannot reduce the audience to be clothes- or scene related. The soul is the key. In general, our audience has quite a 'coolness factor', and they simply are great, if sometimes 'crazy' people!
Of course you will say "yes", but such an album is just possible if you have great songs, not?
Michael Sele: It certainly was a very fascinating experience finding out, if the songs offer enough quality to be played differently in opposition to the original. I have been extremely critical in that and never underestimated it. But when we worked on the new versions we noticed that with good substantial material a whole lot of new possibilities opened up. It has to be said that this was immensely satisfying, so I happily can answer this question with a YES.
There's a genius version from Listening Wild by Talking Heads on the album. Are you a fan?
Michael Sele: Talking Heads and David Byrne have been and are an exceptional band. They have written terrific songs and they will always be part of the whole musical history. Although I would not immediately call myself a fan. I have wanted to sing 'Listening Wind' ever since I first heard it. But I have never found the key for a good transformation. Only in the context with the acoustic recordings I just tried it again and suddenly I knew how it should sound. It was a very magical moment indeed.
While we're there, I want to know what's your favourite record of all time and please state why.
Michael Sele: This is a real difficult question, because there are so many absolute highlights in many different musically genres. For example, in classical music it would be Glenn Gould's first recording of the Goldberg Variations of J.S. Bach.
As a Belgian I need to ask, but in Kingdoms Of Cancer I heard the ghost of Jacques Brel.
Michael Sele: I would never have thought of that, but thank you for this great compliment. After all Jacques Brel is one of the greatest singers and interpreters of all times. These songs are part of my past. 'Kingdoms of Cancer' is one of my favourites on this album, by the way. All the string arrangements hold an incredible density and a wondrous and wilful depth. They give added intensity to the song. When we were in the studio, I told the string trio just to improvise, neither gave them notes, nor any particular rules. I put the arrangements together from these long sessions and evolved sound collages. The result really makes me very happy.
Last question is the one I always ask. With whom wouldn't you mind to be alone with in an elevator for 8 hours and what would you do then?
Michael Sele: Last time I think it was Hannibal Lector, so now I'll think of a woman. I'd favour Dita vonTeese and probably would make a wedding proposal to her.
A special message for the Peek-A-Boo readers could be?
Michael Sele: We remember Belgium very well and I really do hope that we will return this year. The gigs we have played in Belgium rank among my absolute highlights. So my plea to our wonderful Belgium fans and friends: Please listen in to our new album, take your time with it and relax over a bottle of good red wine!
Didier BECU
14/03/2013
---