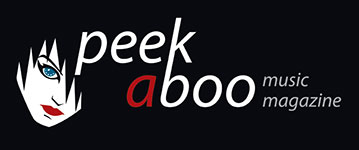 like this interview
---
DESIDERII MARGINIS
Desiderii Marginis is a well established project in the dark ambient realm. Since they will be playing at Dentergem on the 12th of April it was time for some Q&A
26/03/2013, Pieter COUSSEMENT
---
Could you tell us about the early days of Desiderii Marginis? I know you were/are involved in The Wounded Meadow, founded in 1989, since the beginning. Was Desiderii Marginis a direct consequence of this, or is there another story to be told?

Yes it was indeed a direct consequence. I think it is a natural step to take that once you've been involved in a collaborative project you eventually want to try doing things on your own. At least that was how I felt, that many things had to be approved by a committee decision, and that it led to interesting musical ideas being voted out so to speak, because they didn't fit into the repertoire or simply didn't appeal to everyone. It's part of the deal being in a band, and I don't mind that process, but it's nice to be able to find an outlet for your ideas that is without interference.
Your debut on CMI, Songs over Ruins, dates back from 1997. Living in the same village as Roger Karmanik, surely must have influenced the direction you took with Desiderii Marginis, (or not). Could you tell us some more about this?
Actually I wasn't living in the same village as Roger at that time, but it wasn't very far away. Regardless I wouldn't say it influenced me in any musical sense, but it made me confident that there would be a forum and a home for my music, maybe an audience even - it made me determined to continue down the path that I had already chosen.
In addition, there was a lot happening on CMI in those days, and CMI really has put its stamp on Dark Ambient from day one. How should we imagine those days, and how difficult was it to differentiate between all the projects?
As I recall it, there was never any problem to tell the projects apart, they all had and continue to have their own identity. For a while there was this surge of musical projects appearing, and some of them disappeared as quickly as they emerged, but it was interesting that they had an opportunity to present their ideas alongside others.
With your music relying heavily on sound design and classical influences, were you in any way influenced by 20th century classical music, like Shaeffer or Stockhausen?

No, not at all. All similarities with classical music of any date is a recent construct. Nowadays, I can certainly appreciate classical music but it doesn't really influence me, in any conscious way at least. Sounds on the other hand I've always been fascinated by, and ever since I first got my hands on a sampler I've loved experimenting and exploring different sounds. I like to think of it as there is a hidden song in each sound, and a hidden sound in each object or location… and it's intriguing to seek it out.
To me, Desiderii Marginis sounded fresh amongst the likes of Brighter Death Now, In Slaughter Natives, Raison d'Etre, among others, due to your inspirational combination of different stylistic elements. Where others concentrated on noise, more rhythmic driven compositions or soundscapes, you combined all these elements into a conglomerate that could perfectly set a wide range of moods. I also see Desiderii Marginis as a conceptual blue print for bands joining the CMI roster later on, like for example Arcana or Puissance. Could you comment on this?
Well, I don't like to rule out any kind of available means of expression simply out of genre conventions – and the sub-genres within industrial music where - unlike today- a lot less pronounced back then. It can be very interesting and rewarding to work within certain limitations as it forces you to be inventive – but it's essential that you lay out those limitations yourself. I agree that my music is about finding and conveying moods, it always has been, and whatever creative means I think appropriate to summon up that mood I make use of.
In 2001, 4 years after your debut, you released Deadbeat, which is a very coherent album, albeit with less exploration of different styles than your debut. Was this a natural progression of focussing more on sound design and the use of orchestral elements without it having a too classical feel?
Yes it felt like a very natural progression, if it appears less eclectic than it's predecessor it's probably a question of me finding my own expression. I definitely wanted the music on Deadbeat to be a lot heavier and darker, more rumbling and with less use of conventional orchestral sounds. I've never been a great appreciator of neo-classical music of any kind, and I don't want my own music to move in that direction.
With your follow up album Strife (2004), you distinctively chose for a more industrial and less orchestral approach. This was in a time where act like Deutsch Nepal, IRM and Brighter Death Now paved the way for a European branch of noise-music Was this again a natural progression, or is there more to it?
When I start recording sounds and songs for a new album I don't necessarily know what the outcome will be – it's a continuous process of shaping and reshaping. What happens is usually that anything that sounds too similar to what I did previously I discard, or rework. And that's how it goes, slowly you find out what your current expression is like, and you try to refine it. It's always good to become aware of your own creative formulas so you can avoid repeating yourself, and thus becoming dull.
Your last album on CMI was Seven Sorrows, where folk-elements, voice samples are combined with orchestral arrangements on a backdrop of by now typical Desiderii Marginis soundscapes. To me this album is very similar to your debut, albeit more sophisticated. I like the variation in the songs a lot! Is this a direction you'll continue to follow (I haven't heard Procession yet)?
Perhaps it takes an outsiders ears to make fair comparisons like that, to me all my music is firmly related to a certain time and place in my life – and since you can't step into the same river twice... Anyway, when you hear Procession you'll find out that the answer is no – it's a very different story altogether.
On the 14th of April you'll perform in Belgium, alongside Empusae and Peter Bjärgö, what can we expect from this performance? In the past you spend a lot of time on creating visuals for your performances, is this a way out of the (lets face it) boring 'one man and a laptop' routine that is so often seen. Don't get me wrong, as a fellow musician I know there can be a lot happening on that laptop but for an audience it is often difficult to comprehend. How do you deal with this issue?
That's not the main reason at least – thankfully most people who attend a dark-ambient show nowadays knows pretty much what to expect. I've even seen some examples where it would probably have been better if there had been no visuals at all. The sound and visuals, if done carefully, combined helps to mediate the mood of both, they interact. It took me some time to realize that I should learn how to utilize this to increase the experience.
As a last question there's the traditional famous last words, so do you have any?

Only that I hope to see you in April, and that there is much coming up during 2013.
Pieter COUSSEMENT
26/03/2013
---