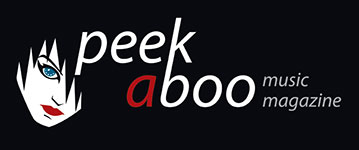 like this interview

---
ORDO ROSARIUS EQUILIBRIO
There is no premeditated direction, never has been, probably never will be
25/03/2013, Didier BECU
photos: © Marquis(pi)X
---
4Play is the newest EP by Ordo Rosarius Equilibrio. Those who have heard it (and you should!) know that this newest offering is as excellent as their well known masterpiece Songs 4 Hate And Devotion. Peek-A-Boo is proud to present you an interview with the band that'll soon headline this year's Porta Nigra Festival.
Lots of people have tried to describe Ordo Rosarius Equilibrio and as you're the perfect person to do this, I'll ask this to you.
I am perfect for a lot of things, I can think of several, but not that. The less able you are to define ORE, the better. And I can merely hope that you and others keep trying; despite my reluctance to provide you with clarity.
Since you got signed to Out Of Line a lot has happened with the band. Through this, people who have never heard your music got into it. Some are saying you were selling out, but I guess you make music because you want it to be heard, not?
Out of Line is a great label with the financial capabilities to support our ambitions and who support us without any questions asked. Of course, it feels strange to become a much smaller and stranger looking fish in a huge pond than a big fish in small bowl, but when it all comes down to it, signing to OOL was a matter of survival for ORE. Regardless of what people want to believe, being part of the label formerly known as Cold Meat Industry, was not a walk in the park, and our belonging to CMI was long overdue even before the release of O N A N I back in 2009.
Songs 4 Hate & Devotion, however, was finished long before OOL reached out and opened Pandora's box, so even if things hadn't turned out the way they did, and S4H&D had been released somewhere else, it would have sounded exactly the same. But all this is too hard for some people to grasp; the inevitable evolution that comes with the passing of time, and it is consequently easier to believe in assumptions and lies rather than facts. And ultimately, signing to OOL was one if the best decisions I have ever made. There were naturally other alternatives, but I prefer the unorthodox in favor of the obvious, and also the idea of moving forward rather than sideways or even backward.
I'm a long-time fan, and I think Songs 4 Hate And Devotion is your best album, but in a way it is also the most poppy one. Can I say that this is the new Ordo-direction?
Thank you very much. There are naturally others who disagree with your opinion and get caught up in the fact that we have evolved beyond the point where it all started. Some say we have changed beyond recognition, others that we sound exactly the same over and over. But it's all quite simple; thou can not love them all. Change is both inevitable as well as crucial, and when it all comes down to it, how fun would it be to listen to "Reaping the Fallen" over and over and over again? Not very fun, if you ask me.
There is no premeditated direction, never has been, probably never will be. Whatever I accomplish is the sole result of my psychological state of mind over the process of creation, and the only thing that matters is the intrinsic essence of ORE, nothing more. As far as the essence is there, anything goes.
Your latest EP 4Play is another excellent gem, is this the teaser from the forthcoming album?
Thank you. 4Play is an exclusive release and neither of the songs will be featured on the upcoming release later this year. It's a teaser and serves as the appetizer for the orgy to come.
Talking about 4Play, on this EP you got joined by Matt Howden. How did he got in touch?
Matt's involvement is the result of Matt and me really meeting for the first time at a mutual friend's wedding in Bickenbasch Germany last August (Axel Menzer). Since we stayed at the same hotel, down in the valley, far from internet and civilized forms of communication, we were forced to engage in real oral dialogue, and from there, we ended up here.
Matt contributed with strings for three of the songs on "4Play", and yet another 6 songs on the upcoming CD. Whatever happens after this first encounter is written in the stars, and I don't even dare to start speculating. But even if this is it, I am eternally grateful for Matt's involvement and the results he accomplished.
It's funny but I asked this question to Johan Van Roy from Suicide Commando as well. You always come up with the sort of oneliners which stick in your head forever (I glorify myself for who I am and what I am). How do you find them? I mean, are you walking around with some notebook in which you write down sudden ideas?
I always have my iPhone with me, its like an artificial lung helping the body to persist, and whenever a lyric or some textual fragment comes to mind, I try to write it down, and maybe that counts for the scenario you describe. But whatever happens, happens naturally. Intellectually plotting to come up with magic and everlasting one-liners is a seemingly effortless task. It would become transparent.
By the way, Johan's answer to that question was that the longer he makes music, the more difficult it gets to find these. Do you have that problem too?
I think I have a general difficulty to outshine myself on a regular basis; because if this wouldn't be the situation (if I wouldn't surpass my previous accomplishments with the perfection of the next) I see no evident reason to keep on going, and this difficulty doesn't only pertain to one-liners or lyrics, but the entire process of creation.
In your lyrics you joke a lot with religion. Aren't you afraid that you'll be punished for that and that you'll never see heaven?
Wouldn't you agree, that to maintain the belief that blasphemy and religious mockery will result spiritual punishment, you need to believe in the existence of god? I don't. And like a wise man once said - "I rather rule in Hell, than serve in Heaven".
Or like our beloved son keeps saying - "We only have one life, so why can't everyone have a good life with one million kronor and a nice car?"
Anyway, do you agree on Marx's vision that religion is the opium of the masses?
Religion or politics, call it opium, call it mass hypnosis; it's all the same. Most people deficit meaning and objective, they feel that there is no evident purpose to life in general, and because of this they search for answers and meaning within a greater cause, let it be the belief in the everlasting love of a righteous god, or the cause of racial supremacy. It's all the same, blind belief for the sake of meaningfulness and peace of mind.
Do you believe in an unlimited freedom of speech, or are there limits?
I believe in the right to act, speak, think and feel whatever we want, as far as we are willing to accept the consequences of this conviction. The freedom of speech however doesn't necessarily suggest that every opinion is permissible and adequate; that you should (just because you can) walk around and disparage people, telling them that they are fat and ugly, advocate the nonexistence of the holocaust, or publish demeaning pictures of your friends' suicides on Facebook. There are, and always will be, civil regulations, and it all comes down to common sense and the principle of the karmic pendulum (what comes around goes around) and if you don't respect the pendulum, it will come back and hit you in the head. But others should not decide for you what is right and wrong, what you can or cannot say, feel or think. You cannot restrict the democratic right to question authority, overthrow facts or alleged truths, and prohibit peoples' right to demonstrate solely because you don't like the ideas of the opposition. Despite the ignorance of common man, you have to give people the benefit of a doubt, that they are smart enough not to overthrow the freedom of speech and opinion itself in benefit of sovereign authority and dictatorship. But even if people would decide to turn Europe into the Fourth Reich, we are still obliged to protect this very principle; because if we don't, we have already started to lay the foundation of the very same Fourth Reich that we so desperately are trying to protect ourselves against.
"Left is the new right, right is the new wrong".
You're part of this year's Porta Nigra. It seems like Ordo Rosarius Equilibrio is the leitmotiv from the festival, not?
Two years have passed since the first time, so let's hope you are right; ORE is the beacon. Or maybe I am just easily deceived?
What can we expect on the festival? Perhaps something special with your good friend Christian from Triari?
Time will tell, it always does…. But don't expect anything and you won't be disappointed.
I'm sorry but everyone who got interviewed by me has to answer these questions. What's your favourite record of all time and please state why.
I think there are two - Alphaville's "Forever Young" alongside Christian Death's "Only Theatre of Pain". Why you ask? "Forever Young" because it's a masterpiece of ingeniously composed pop songs so entirely reflecting the sound of the 80's, but still outshining most contemporary attempts to surpass its excellence. Every single song is a hit in its own particular way. And "Only Theatre of Pain" for all the very same reasons; it's an overwhelmingly good recording from beginning to end. Every song is absolutely brilliant, both musically as well as lyrically. Spiritual Cramp is amazing, but the recording's epitome is "Romeo's Distress". If one is to own just one single gothic recording, it has to be "Only Theatre of Pain" or Virgin Prune's "If I die I die".
With whom wouldn't you mind to be alone with in an elevator for 8 hours and what would you do then?
I assume we are speaking about a nice clean elevator, something hotel looking, with mirrors and clean carpeting, and not one of those filthy ones that reeks of urine, human excrement and decay? Cause if its not clean, an stinks of urine vomit and desperation, I really hope I am stuck there with someone with a gun, otherwise I wouldn't mind to be stuck for eight hours together with Rose; and just imagine what we would do….
But if I envision the elevator situation just a little more realistically I am pretty sure that after three hours of carnal activities, she would start whining and being all restless, so maybe we are better off if it was me Rose and another couple, who brought cigarettes and a camera. That could become quite interesting.
A special message for the Peek-A-Boo readers could be?
Porn is the new black.
review of the gig:
http://www.peek-a-boo-magazine.be/en/reviews/ordo-rosarius-equilibrio-in-slaughter-natives-rome-triari-mentalplastic-bodyfiller-empusae-dead-man-s-hill-mr-manuva-porta-nigra-1-6-2013-aarschot-belgium/
Didier BECU
25/03/2013
---